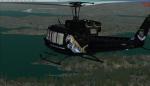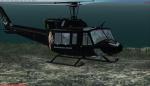 2.78Mb (458 downloads)
Tedxtures for the payware Cera Bell 212 in Tiger Team SO.CMD
Posted Nov 21, 2011 16:59 by Murray Luck TGR-23.SO.CMD
10.40Mb (273 downloads)
This repaint is for the A2A Simulations "Wings of Power II" P-51D Mustang, depicting a modern restored P-51D-20-NA Mustang painted in the colors of "Marie", flown by Major Fred F. Ohr, Commanding Officer of the 2nd Fighter Squadron, 52nd Fighter Group, 15th AF. Major Ohr was the only WW2 flying ace of Asian descent with six aerial kills. Includes 2 new "tank_t.dds" files - with and without labels. This repaint was created with an all-new paint kit including photo-real textures from an actual P-51D. FILES ARE 2048x2048 FOR "Wings of Power II" P-51D with update ONLY. Repaint by John O'Reilly.
Posted Nov 21, 2011 13:34 by John O'Reilly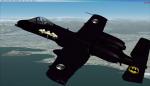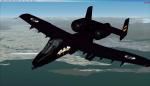 0.76Mb (441 downloads)
Batman textures for the payware Iris A-10A Warthog.
Posted Nov 20, 2011 16:38 by Murray Luck
6.20Mb (2267 downloads)
Demo version with banners in VC and model: The Mikoyan MiG-29 is a 3th generation jet fighter aircraft designed for an air superiority role in the Soviet Union. Developed in the 1970s by the Mikoyan design bureau, it entered service with the Soviet Air Force in 1983, and remains in use by the Russian Air Force as well as in many other nations. NATO reporting name for the MiG-29 is "Fulcrum", which was unofficially used by Soviet pilots in service. Panel, GAUGES, model, sound and textures by www.afs-design.de
Posted Nov 19, 2011 18:33 by Andreas Meyer
21.31Mb (434 downloads)
Tayside Aviation textures only for the payware Carenado PA28 Archer II. Tayside Aviation is a Airline company based in Dundee, Scotland. Livery created by Martijn de Niet.
Posted Nov 19, 2011 18:20 by Martijn de Niet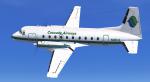 3.52Mb (726 downloads)
New paints for the payware Iris A-10A with corrected Alpha
Posted Nov 16, 2011 12:22 by Murray Luck TGR-23.SO.CMD
4.09Mb (486 downloads)
Textures for the payware Iris A10. New S.O.A. texture with corrected Alpha replace old S.O.A. texture with these
Posted Nov 16, 2011 12:02 by Murray Luck TGR-23.SO.CMD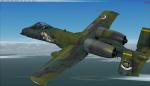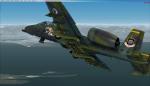 3.13Mb (220 downloads)
Textures only for the payware Iris A-10 in Tiger Team SO.CMD
Posted Nov 15, 2011 14:31 by Murray Luck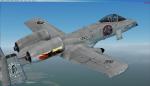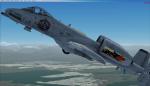 3.53Mb (207 downloads)
Texture for the payware Iris A-10 based on the Sons of Anarchy
Posted Nov 15, 2011 12:38 by Murray Luck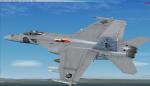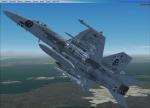 6.18Mb (459 downloads)
From the show Sons of Anarchy textures only for the payware VRS F-18E uperBug
Posted Nov 13, 2011 14:07 by Murray Luck