7.58Mb (3556 downloads)
Turkish Airlines Airbus A340-313 CFM new colours repaint for the payware FSX Wilco/Feelthere The Modern Airliner Collection Airbus Series Volume2.Regestration TC-JDM "izmir"
Posted Jul 26, 2011 16:09 by Hakan DAGHAN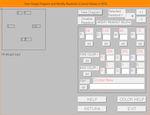 0.00Mb (585 downloads)
Further realism improvements of the N95DY repaint of Lionheart Creations great Aerospool Dynamic, based on owner's feedback and manufacturer's Flight Manual: real glide ratio, asymmetric wing tanks, tweaked brakes, mini-panel in US units.
Posted Jul 21, 2011 02:37 by Jean-Luc Peters
27.32Mb (522 downloads)
Textures for the payware Carenado C185F Bush Tundra in a fictional United States Forestry Service, Law Enforcement Division livery. Repaint by L.T. 'patchz' Davis.
Posted Jul 20, 2011 18:00 by L. T. 'patchz' Davis
21.65Mb (1022 downloads)
Real repaint, specific panel and tweaks for Lionheart Creations payware Aerospool Dynamic. Includes: 1. Improved real textures for N95DY 2. Specific N95DY 2D widescreen real panel + landing panel 3. Fixed pitch prop as on real plane + tweaked brakes
Posted Jul 17, 2011 16:16 by Jean-Luc Peters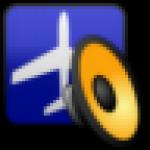 2.84Mb (2108 downloads)
Addon for the payware Edit Voice Pack. This file file enables you to make ATC calls with any airline. Contains more than 10000 call signs
Posted Jul 17, 2011 09:38 by Herez
4.10Mb (274 downloads)
French real textures F-JYKC for Lionheart Creations wonderful Aerospool WG9 Dynamic FG ULM.
Posted Jul 15, 2011 17:36 by Jean-Luc Peters
3.03Mb (545 downloads)
HD-Textures (2048²) only for the Payware MD500D by Nemeth Designs in the colours of the D-HLUX, used as spray helicopter in Germany. Made by Marius Krämer.
Posted Jul 12, 2011 19:01 by Marius Kramer
5.15Mb (230 downloads)
Austrian real textures OE-7110 for Lionheart Creations wonderful Aerospool WG9 Dynamic RG Ultra Light.
Posted Jul 9, 2011 16:44 by Jean-Luc Peters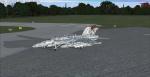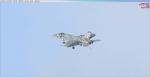 7.61Mb (315 downloads)
VMFA-232 textures only for the payware VRS Superbug. Original textures by by Russel Smith.
Posted Jul 6, 2011 17:27 by Robert Wahrenbrock (w-brock)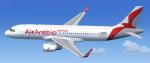 9.80Mb (3780 downloads)
Turkish Airlines Airbus A320-200 IAE new colours repaint for the payware FSX Wilco/Feelthere The Modern Airliner Collection Airbus Series Volume1
Posted Jul 5, 2011 02:40 by Hakan DAGHAN