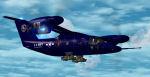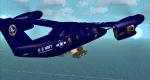 0.68Mb (714 downloads)
This is a repaint of the payware Wilco Augusta/Bell BA609 Tiltrotor in a fictional US Navy SEALS livery. Preview: http://www.simviation.com/phpupload/uploads/1289245783.jpg
Posted Nov 11, 2010 00:18 by L. T. 'patchz' Davis
30.51Mb (160 downloads)
This is a repaint of the payware Carenado C185F Ski in Washington State Search and Rescue livery. Preview: http://www.simviation.com/phpupload/uploads/1289432160.jpg
Posted Nov 11, 2010 00:13 by L. T. 'patchz' Davis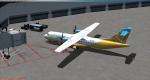 4.00Mb (2061 downloads)
Orbit airlines repaint for the pay-ware Flight1 ATR 72-500. For use with Flight1's textomatic utility only. (If you would like to post this on another website, feel free to do so but give me credit for the time and effort I put into this repaint.)
Posted Nov 10, 2010 21:50 by FSROCKS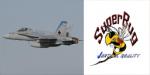 5.31Mb (190 downloads)
VMFA-212 Lancers CAG Textures for the payware VRS Superbug
Posted Nov 10, 2010 19:52 by Zebulun"Zebie"Wright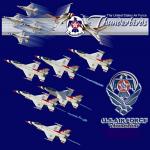 30.92Mb (1022 downloads)
Textures 1,2,3,5,6 and 7 for the payware Aerosoft F-16C. Texture 4 is made for the Iris F-16D.
Posted Nov 9, 2010 13:46 by Le'Will "VAPOR" Brown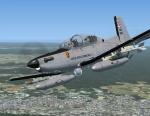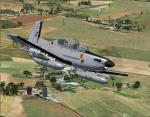 3.86Mb (326 downloads)
IRIS T-6A Texan II - FSX V1- Fictional Texan FAD 2900 textures. This repaint requires the payware IRIS T-6A Texan II Repaint by Dave Gore fooflyer Hope you enjoy this repaint
Posted Nov 9, 2010 11:46 by Dave Gore fooflyer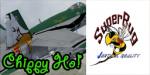 5.39Mb (180 downloads)
Chippy HO! textures for the payware VRS SuperBug
Posted Nov 8, 2010 22:27 by Zebulun"Zebie"Wright
4.76Mb (2175 downloads)
Demo: Mikoyan MiG-29, Codename "FULCRUM", Poland Airforce
Posted Nov 6, 2010 18:38 by Andreas Meyer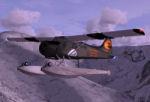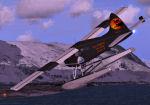 2.26Mb (323 downloads)
This is a fictional repaint for the Aerosoft DHC-2 Beaver Amphibian in an Outfitters Livery based at Taku Lodge near Juneau, AK. Taku Lodge is a real world float plane base and is included in Mocat's Snow Dog Tours scenery available here: http://simviation.com/1/search?submit=1&keywords=Snow+dog+tours&x=0&y=0 Preview: http://www.simviation.com/phpupload/uploads/1289000542.jpg
Posted Nov 6, 2010 04:30 by L. T. 'patchz' Davis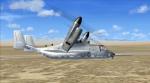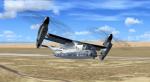 0.49Mb (3827 downloads)
Textures for the payware Virtavia MV-22 Osprey, painted to look like the U.S. Airforce Special Operations version of the Osprey.
Posted Nov 5, 2010 15:36 by Albert P. Wydeen