7.15Mb (1407 downloads)
AFS Demo: Eurofighter, Spain Airforce
Posted Aug 30, 2010 13:25 by Andreas Meyer
0.40Mb (1050 downloads)
This is a fictional livery for the Wilco Agusta/Bell BA609 in tribute to the movie Avatar. Hope you like it.
Posted Aug 26, 2010 09:02 by L.T. 'patchz' Davis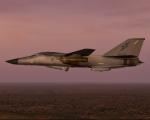 (1665 downloads)
F-111 PIG HUD PROJECT FSX REPAINTS FOR the payware Virtuavia F-111 AARDVARK HUD . To latest ultra high detail standard. TEXTURES ONLY for RAAF F-111 # A8-140,144,and 146 GUNSHIP GREY AIRCRAFT . 140 = Brt orange Pos Lts ,Nil Formation strip Lts. 144 = Dull orange Pos Lts,146 = Brt Pos Lts ,both 144 and 146 have NEW Lum green formation strip lights . Multiple separate model/aircraft descriptions included. Specifically created for use with F-111 Aardvark HUD - fxpiggb5.zip enhanced capability situation awareness freeware panel. A MUST HAVE for all F-111 operators. By Karol Chlebowski.
Posted Aug 23, 2010 11:06 by Karol Chlebowski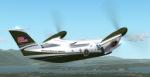 0.84Mb (2482 downloads)
This is a repaint for the Wilco Augusta/Bell 206 as Marine One. The current VH-3 helicopters used by HMX-1 are aging and in 2002 the VXX competition was started to find a replacement. The helicopter selected was the Lockheed Martin VH-71 Kestrel, a derivative of the AgustaWestland AW101. In April 2009, the VH-71 program was cancelled due to cost overruns. In February 2010, the Navy issued a request for information to the aviation industry. The V-22 Osprey is also being considered and as the Augusta/Bell 206 is being released for Commercial use in 2010, hopefully it will too. Repaint by L.T. 'patchz' Davis.
Posted Aug 22, 2010 07:53 by L.T. 'patchz' Davis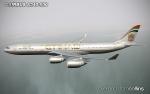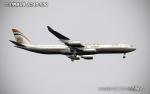 9.22Mb (5571 downloads)
FS2004/FSX Etihad Airways Airbus A340-500, registration A6-EHC. Includes textures only for both the Commercial Level Simulations (CLS) and Overland payware A340-500 models. Repaint by Tom Collins.
Posted Aug 21, 2010 09:21 by OBIE BARRY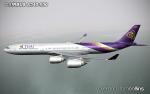 8.90Mb (4375 downloads)
FS2004/FSX Thai Airways Airbus A340-500. Textures only for both the Commercial Level Simulations (CLS) and Overland A340-500 models. Repaint by Tom Collins.
Posted Aug 21, 2010 09:12 by OBIE BARRY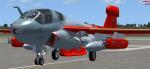 1.14Mb (403 downloads)
This is for a Flight Deck 5 aircraft and is my fist outing at texturing an Aircraft! This is my Red Devil paint. Created by J.Abbey and Artificial Horizons
Posted Aug 19, 2010 15:54 by Jim Abbey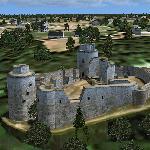 0.74Mb (629 downloads)
This scene has been designed as a complement for France VFR FSX Britany. It adds ruins of the castle of Tronquenec. Closest airport LFRO Lannion Just copy and paste the scenery and texture folders the usual way, then declare the scene. It should have a higher Priority than France VFR FSX Britany. All the elements were developped in the "instant scenery" library framework, so you can modify the scena as you wish. For feedback use the france vfr forum (english tab) http://www.francevfr.com/forum/index.php and contact me ( alias Etien ) From the same author: France VFR FSX Britany Complements: Ouessant, Fort Cigogne, Fort de la Latte, Tour Solidor, Concarneau, Palais,Trevarez (including Guilguiffin Nessay and Largoet), Bienassis.Fly Tampaa Grenadines complement: Savans island
Posted Aug 16, 2010 02:01 by Etienne V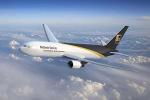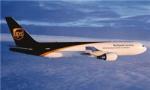 1.07Mb (1351 downloads)
Textures for the payware Level D Boeing 767-300 ER.
Posted Aug 13, 2010 15:50 by Gaspar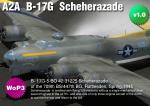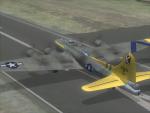 16.19Mb (744 downloads)
B- 17G-5-BO 42-31225 Scheherazade of the 709th BS/447th BG, Rattlesden, Spring,1945 Scheherazade is credited with flying 126 missions without a single mechanical abort, second highest in the 447th - and was one of only three original aircraft of the 447th to survive the war and return to the US . Skin made by Tom Weiss.
Posted Aug 12, 2010 23:21 by Tom Weiss