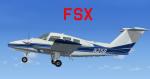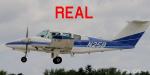 2.18Mb (168 downloads)
Real textures N25B for the payware JustFlight Beechcraft BE76 Duchess
Posted Mar 3, 2011 15:58 by Jean-Luc Peters
4.63Mb (317 downloads)
Textures for the payware Carenado Mooney Reg. YV1798 With black leather seats and improved landing light cover.
Posted Mar 2, 2011 20:42 by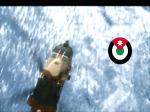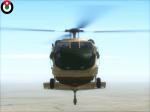 1.58Mb (502 downloads)
Textures only for the payware Alphasim uh-60 blackhawk.it's a texture for Royal Jordanian Air Forces special thanks to: Farid Saaybi Essam Jmmal
Posted Mar 1, 2011 14:54 by FSX community
27.72Mb (199 downloads)
Update: readme file left out of first upload. This is a repaint for the Carenado C185F Bush in a fictional private livery. There are instructions in the readme file for using these textures in all four versions, Amphibian, Float, Ski, and Tundra. Repaint by L.T. 'patchz' Davis.
Posted Feb 28, 2011 05:28 by L. T. 'patchz' Davis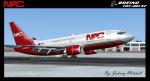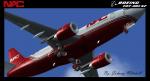 9.68Mb (400 downloads)
Northern Air Cargo 737-301(SF) textures only. You must have the payware Wilco/Feelthere 737 for FSX or FS2004.
Posted Feb 28, 2011 04:41 by Johnny Mitchell
0.49Mb (322 downloads)
This is a patch file with complete, detailed instructions on how to install the payware FlightZone02 Portland FS2004 into FSX. There are still some texture blending issues but I have reworked the AF1 airport files, added exclusions, and replaced FS9 tree files with FSX autogen trees. Works great with Orbx NA Blue PNW. You MUST have an original copy of FlightZone 02: Portland to install on your system. Just follow the detailed instructions in the ReadMe file or on my website and you will soon have a great addition to your Pacific Northwest scenery.
Posted Feb 28, 2011 03:04 by Larry Robbins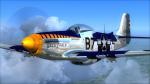 1.45Mb (3318 downloads)
Avianca textures for the payware CLS A330-200
Posted Feb 28, 2011 01:54 by archive
4.29Mb (197 downloads)
HB-DFO- textures for the payware Carenado Mooney
Posted Feb 27, 2011 09:25 by

1.32Mb (679 downloads)
Textures Mexicana for the payware CLS A330-200
Posted Feb 27, 2011 01:41 by archive

9.31Mb (1189 downloads)
QualityWings Boeing 757-200 in new colors Air Finland livery. Texture only for payware QualityWings model. High quality textures in 32 bits. Repaint by Sergey Gleba aka serg09.
Posted Feb 23, 2011 07:05 by Sergey Gleba aka serg09