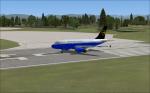 1.50Mb (63 downloads)
Golden Eagle Airways (a VA) Textures for the payware Just Flight A318.
Posted Mar 14, 2011 19:53 by Charles Jackson
15.16Mb (798 downloads)
Hamilton Island Aviation textures for the payware Carenado C185F Amphibian. This paint scheme was used by Hamilton Island Aviation on a Cessna 206.
Posted Mar 12, 2011 12:42 by Mike Graybeal (TRflyman01)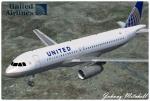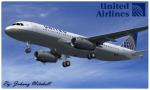 5.90Mb (1410 downloads)
United Airlines A320 textures for Wilco's payware Airbus Series Vol.1. Post Continental merger livery. Repaint by Johnny Mitchell.
Posted Mar 11, 2011 12:29 by Johnny Mitchell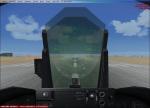 0.07Mb (1429 downloads)
This mod will help you install the VC 3d HUD that comes with the CS Weapon in to your FSX Acceleration F/A-18, or Captain Sim "Weapon" for FSX only.
Posted Mar 10, 2011 15:35 by T.Marson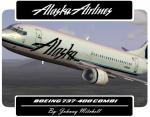 10.16Mb (1061 downloads)
Alaska Airlines Combi Passenger/Cargo textures for the payware Wilco 737-400. Repaint by Johnny Mitchell.
Posted Mar 7, 2011 00:38 by Johnny Mitchell
7.80Mb (1590 downloads)
Demo version with banners in model and VC. The Airbus A320 family is a family of short- to medium-range, narrow body, commercial passenger jet airliners manufactured by Airbus. The family includes the A318, A319, A320, and A321. The first member of the A320 family, the A320, was launched in March 1984, first flew on 22 February 1987, and was first delivered in 1988. The family was soon extended to include the A321 (first delivered 1994), the A319 (1996), and the A318 (2003). The A320 family pioneered the use of digital fly-by-wire flight control systems in commercial aircraft. Although there has been a continuous improvement process since introduction, currently the A320 Enhanced programme includes greater improvements. The Airbus A320 family has over 4,300 aircraft built and an additional 2,300 aircraft on order as of March 2010. According to Airbus, it ranked as the world's fastest-selling jet airliner family according to records from 2005 to 2007, and as the best-selling single generation aircraft programme. By Andreas Meyer -
Posted Mar 4, 2011 16:20 by Andreas Meyer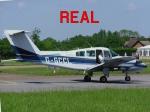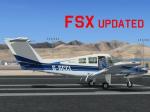 0.14Mb (230 downloads)
Correction of the inclination of the registration letters on the starboard side of G-GCCL "Conington".
Posted Mar 4, 2011 16:18 by Jean-Luc Peters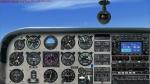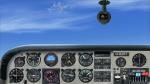 0.76Mb (225 downloads)
Widescreen 2D panel for the excellent Just Flight Beechcraft BE76 Duchess.
Posted Mar 4, 2011 16:14 by Jean-Luc Peters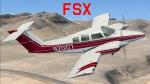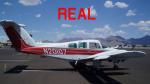 2.30Mb (198 downloads)
Real N20107 textures for the payware JustFlight Beechcraft BE76 Duchess
Posted Mar 4, 2011 16:08 by Jean-Luc Peters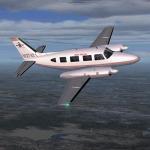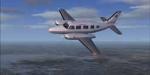 1.81Mb (555 downloads)
N27471 is operated by Grant Aviation out of Homer, AK. Grant Aviation is a local airline operating King Air B200's, C208 Caravans, Piper Navajo's and C207's. Textures only for the payware FSD Piper Navajo Version 2.
Posted Mar 4, 2011 15:15 by Gerald New