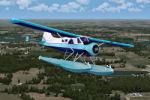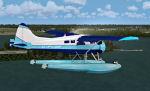 2.35Mb (441 downloads)
This is a repaint for the payware Aerosoft DHC-2 Beaver Amphibian in a fictional Canadian livery. Repaint by L.T. 'patchz' Davis.
Posted Aug 20, 2011 21:10 by L. T. 'patchz' Davis
14.00Mb (740 downloads)
These repaint textures are for the A2A Simulations "Wings of Power II" P-51D Mustang. This repaint depicts a modern P-51D-30-NA Mustang painted in the colors of #66 "By Request" originally flown by Col. Benjamin O Davis, Commanding Officer of the 332 Fighter Group, 15th Air Force, known as "The Tuskegee Airmen". Also equipped with a beautiful polished propeller. Includes 2 new "tank_t.dds" files with photo-real pylon textures - one with labels and the other without. This repaint was created with a 100% all-new paint kit including photo-real textures from an actual P-51D. FILES ARE 2048x2048 FOR "Wings of Power II" P-51D with update ONLY. Repaint by John O'Reilly.
Posted Aug 19, 2011 17:10 by John O'Reilly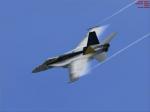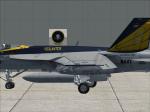 2.48Mb (602 downloads)
VRS Superbug repaint of VFA-151 Vigilantes CAG. textures Require the payware VRS Superbug.
Posted Aug 17, 2011 10:53 by Chris Hammons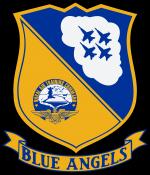 0.00Mb (258 downloads)
This is a Blue Angels Callsign. Requires the payware EditVoice 4.0.
Posted Aug 15, 2011 02:30 by Ian Whitvom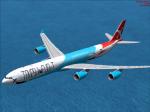 4.81Mb (715 downloads)
Livery repainted by DOKkER, ideas from chocosandy/takeshiflight. Texture for the payware CLS A340-600
Posted Aug 14, 2011 18:18 by Kevin
0.00Mb (496 downloads)
LHC WT9 Dynamic US registered N95DY V2, patch 2.
Posted Aug 14, 2011 13:11 by Jean-Luc Peters
0.84Mb (117 downloads)
Corrected left wingtip stripes and silver spinner for my OE-7077 repaint of Lionheart Creations great Aerospool Dynamic.
Posted Aug 14, 2011 12:13 by Jean-Luc Peters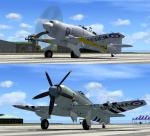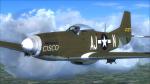 11.49Mb (758 downloads)
22nd World Scout Jamboree textures for the payware Wilco A380
Posted Aug 12, 2011 01:18 by Swiss Contingent member
12.70Mb (1026 downloads)
3 textures for the payware MD902 Explorer from Nemeth Brothers in the colors of the Belgian Federal Police. Features real-life registrations G-10, G-11 and G-12. Through radio communications, the helicopter is called "RAGO". Original textures by "Gajit", registrations adapted by Bert D'Hondt, Belgium.
Posted Aug 9, 2011 11:22 by Bert D'Hondt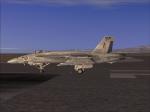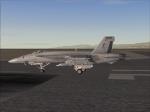 6.42Mb (339 downloads)
VRS Superbug repaint of NSAWC12 and the 114CONA updated tail logo textures Require VRS Superbug repaints by Hornet202 Enjoy
Posted Aug 8, 2011 21:44 by Chris Hammons