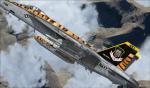 7.51Mb (512 downloads)
A fictional Tigermeet textures for the payware VRS Superhornet. This tiger has a "Full Metal Jacket" Install via ACM Import.
Posted Jun 20, 2011 14:27 by HOTZONER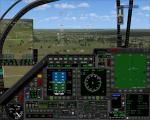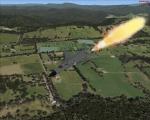 2.87Mb (517 downloads)
FSX F-111 PIG HUD PROJECT for use with the payware Virtuavia F-111- Pave Tack - Dump and Burn. (A)Pave Tack radically upgraded with unique features, control button layout improved . Ten instantaneous Reset view options with LED light indication added (thanks to suggestion by Bill McClellan) including targeting and bomb views.Still retains total flexability of panning and Standoff in all modes. Four Text pages including authentic F-111 data presentation active and responsive to waypoints with auto countdown ladder and flashing indicators. A must have item for pilots who have flown the actual F-111. Standoff features now enable high altitude 'Tank Plinking -clear full screen views of cars from 35,000+' includes 7 pages of notes. (B)The Dump and Burn is improved now has fuel vapour trail and variable combustion zones and turbulence added to flame.Simple installation.MUST have fxpiggb5.zip and fxpiggb7.zip already installed. By Karol Chlebowski.
Posted Jun 16, 2011 00:01 by Karol Chlebowski
13.47Mb (1080 downloads)
Carenado C208B Grand Caravan 25th Anniversary Textures. This is a repaint of N208AE, a real world Grand Caravan painted in a 25th Anniversary scheme
Posted Jun 14, 2011 20:58 by Mike Graybeal (TRflyman01)
0.66Mb (306 downloads)
The dark grey propeller of my Dutch repaint of Lionheart Creations' WT9 Dynamic RG is replaced by a white propeller as in the real plane.
Posted Jun 14, 2011 15:08 by Jean-Luc Peters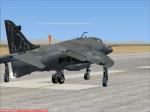 2.58Mb (948 downloads)
Wilco Harrier VMA-514 Nightmares Textures only for the payware Wilco Harrier.
Posted Jun 12, 2011 18:48 by Chris Hammons
5.42Mb (251 downloads)
US real textures N95DY for Lionheart Creations wonderful Aerospool WG9 Dynamic FG LSA. One of the very few real Dynamics with both winglets and rear windows.
Posted Jun 12, 2011 13:44 by Jean-Luc Peters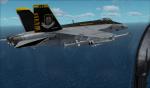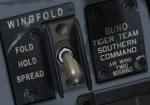 21.32Mb (259 downloads)
VRS Superbug Tiger Team Team Textures. Tiger Team Air Wing Liveries. NOTE:Manual Install. Painted on request by the TigerTeam Southern Command.
Posted Jun 12, 2011 02:34 by HOTZONER
5.82Mb (148 downloads)
Russian real textures RA-1101G for Lionheart Creations payware Aerospool WG9 Dynamic RG.
Posted Jun 9, 2011 10:23 by Jean-Luc Peters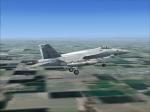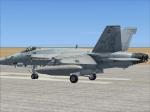 2.65Mb (151 downloads)
VRS Superbug VFA-147 Line 3 Textures. Requires the payware VRS Superbug
Posted Jun 8, 2011 14:33 by Chris Hammons
14.35Mb (101 downloads)
US real textures N7YW for Lionheart Creations wonderful Aerospool Dynamic RG VLA.
Posted Jun 8, 2011 03:21 by Jean-Luc Peters