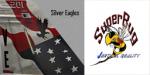 6.13Mb (304 downloads)
VMFA-115 Silver Eagles 201 textures for the payware VRS Superbug
Posted Feb 6, 2011 21:17 by Zebulun "Zebie" Wright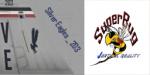 6.02Mb (142 downloads)
VMFA-115 Silver Eagles 203 textures for the payware VRS Superbug
Posted Feb 6, 2011 21:15 by Zebulun "Zebie" Wright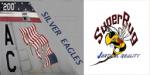 8.16Mb (174 downloads)
VMFA-115 Silver Eagles 200 textures for the payware VRS Superbug
Posted Feb 6, 2011 21:06 by Zebulun "Zebie" Wright
12.77Mb (536 downloads)
This is a repaint of the Carenado C185F Tundra based on the C180 owned by Era Alaska on the TV show Flying Wild Alaska. Repaint by L.T. 'patchz' Davis.
Posted Feb 5, 2011 12:55 by L. T. 'patchz' Davis
13.37Mb (3714 downloads)
Demo version with banners. The Airbus A380 is a doubledecker, four-engined airliner manufactured by Airbus S.A.S. It first flew on April 27, 2005 from Toulouse, France. Commercial flights should begin in 2006 after 15 months of testing. During much of ist development, the aircraft was known as the Airbus A3XX. The A380 is now the largest passenger airliner, topping the Boeing 747, which was the largest for 35 years. However, the Antonov An-225 retains the record of being the world's largest commercial aircraft. The media has termed the A380 a "superjumbo", with some comparing it to Howard Hughes's Spruce Goose. The first A380 prototype was unveiled during a ceremony in Toulouse, France, on January 18, 2005. Its manufacturer's serial number is 001, and is registered as F-WWOW. The new Airbus will initially be sold in two versions: the A380-800, carrying 555 passengers in a three-class configuration or up to 800 passengers in a single-class economy configuration. Expected range for the -800 model is 8,000 nautical miles (14,800 km). The second model, the A380-800F dedicated freighter, will carry 150 tons of cargo 5,600 miles (10,400 km). Airbus made the cockpit layout, procedures and handling characteristics similar to those of other Airbus aircraft to reduce crew training costs. Likewise, the A380 features a glass cockpit and side-stick flight controller. Demo version has banners in model and panel (& VC). Panel, GAUGES, model, sound and textures by
Posted Feb 4, 2011 16:22 by Andreas Meyer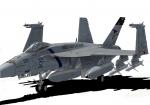 1.93Mb (571 downloads)
This is the CAG repaint for the new E/A-18G that VAQ-135 is getting. This paint is intended for the payware VRS Superbug F/A-18E.
Posted Feb 4, 2011 07:44 by Devon Hathaway
6.19Mb (1268 downloads)
Textures of a fictional airline, Lion Air, done as a request for the payware CLS DC10. This texture was made utilizing the paintkit provided by CLS. You must have the CLS DC-10 payware in order to use this texture.
Posted Feb 1, 2011 06:28 by Mike Graybeal (TRflyman01)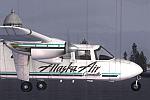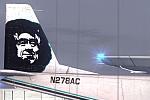 10.33Mb (971 downloads)
Flight1 BN-2A fictional Alaska Air Commuter textures. There are two sets of textures in this file. One set is mip-mapped textures and one is not. You must have the payware Flight1 BN-2 Islander to use these textures. Hope you enjoy!
Posted Feb 1, 2011 03:47 by Mike Graybeal (TRflyman01)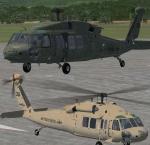 32.63Mb (2769 downloads)
Two repaints for the Alphasim UH-60 clean model. These depict a standard olive drab and desert tan blackhawk. No "kfor", No tanks,........just good 'ol "US Army", some color, and a little bit of wear
Posted Jan 30, 2011 22:43 by Steven Dean
3.18Mb (1791 downloads)
This is a repaint for the payware Nemeth Designs SA-2 Samson in a fictional NAVY SEALs (camo) livery.
Posted Jan 28, 2011 10:57 by L. T. 'patchz' Davis