6.75Mb (935 downloads)
Canadian Air Forces Repaint For The CaptainSim CC130J-30 Light Grey Newly Delivered Scheme. Re-Detailing Of Doors, Underwings, Engines, & Sponsons (c) 2007 Captain Sim Textures only for this payware aircraft from www.captainsim.com.
Posted Sep 8, 2010 18:49 by sara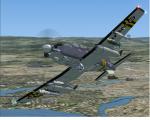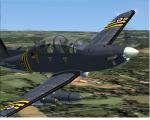 2.82Mb (228 downloads)
FSX Iris T-6A / NTA Texan II - Royal Navy Attack Aircraft Fictional Repaint 1950s Fictional repaint by Dave Gore (fooflyer) Payware Aircraft by IRIS Simulations
Posted Sep 7, 2010 17:46 by Dave Gore fooflyer
32.54Mb (1045 downloads)
Aero Vodochody L-39 Albatros for FSX by Lotus Simulations in a fictional private "Red Air Holland" livery. Textures only. Since the end of the cold war the Aero Vodochody L-39 Albatros became very popular with private pilots to either collect or fly them in "nostalgic" cold war livery's. Some (former) military pilots purchased/leased the relatively cheap L-39 in order to sell flight-time to train (Airborne) Forward Air Controllers or to provide military flying units (all kind) some realistic flying opposing forces units during exercises. This livery represents such a private company, the fictional Dutch "Red Air Holland" L-39C for (A)FAC training and OPFOR services. The livery is a privately purchased former Royal Thai Air Force L-39C with freshly applied RAH markings and striping. The company logo is inspired by the Kalashnikov factory logo, but with Dutch colors. The L-39C has a civil registration as well as the original RTAF serial number. Though this paint is purely fictional, some L-39's are used for the above discribed servises, and their number is ever growing. You need the excellent payware Aero L-39 by Lotus Simulations in order to use this repaint. Enjoy!
Posted Sep 5, 2010 15:04 by René Spaan
7.15Mb (1418 downloads)
AFS Demo: Eurofighter, Spain Airforce
Posted Aug 30, 2010 13:25 by Andreas Meyer
0.40Mb (1079 downloads)
This is a fictional livery for the Wilco Agusta/Bell BA609 in tribute to the movie Avatar. Hope you like it.
Posted Aug 26, 2010 09:02 by L.T. 'patchz' Davis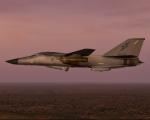 (1665 downloads)
F-111 PIG HUD PROJECT FSX REPAINTS FOR the payware Virtuavia F-111 AARDVARK HUD . To latest ultra high detail standard. TEXTURES ONLY for RAAF F-111 # A8-140,144,and 146 GUNSHIP GREY AIRCRAFT . 140 = Brt orange Pos Lts ,Nil Formation strip Lts. 144 = Dull orange Pos Lts,146 = Brt Pos Lts ,both 144 and 146 have NEW Lum green formation strip lights . Multiple separate model/aircraft descriptions included. Specifically created for use with F-111 Aardvark HUD - fxpiggb5.zip enhanced capability situation awareness freeware panel. A MUST HAVE for all F-111 operators. By Karol Chlebowski.
Posted Aug 23, 2010 11:06 by Karol Chlebowski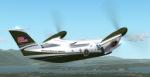 0.84Mb (2532 downloads)
This is a repaint for the Wilco Augusta/Bell 206 as Marine One. The current VH-3 helicopters used by HMX-1 are aging and in 2002 the VXX competition was started to find a replacement. The helicopter selected was the Lockheed Martin VH-71 Kestrel, a derivative of the AgustaWestland AW101. In April 2009, the VH-71 program was cancelled due to cost overruns. In February 2010, the Navy issued a request for information to the aviation industry. The V-22 Osprey is also being considered and as the Augusta/Bell 206 is being released for Commercial use in 2010, hopefully it will too. Repaint by L.T. 'patchz' Davis.
Posted Aug 22, 2010 07:53 by L.T. 'patchz' Davis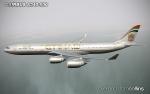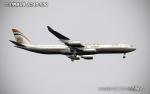 9.22Mb (5695 downloads)
FS2004/FSX Etihad Airways Airbus A340-500, registration A6-EHC. Includes textures only for both the Commercial Level Simulations (CLS) and Overland payware A340-500 models. Repaint by Tom Collins.
Posted Aug 21, 2010 09:21 by OBIE BARRY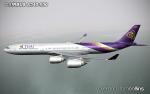 8.90Mb (4428 downloads)
FS2004/FSX Thai Airways Airbus A340-500. Textures only for both the Commercial Level Simulations (CLS) and Overland A340-500 models. Repaint by Tom Collins.
Posted Aug 21, 2010 09:12 by OBIE BARRY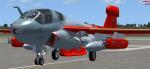 1.14Mb (410 downloads)
This is for a Flight Deck 5 aircraft and is my fist outing at texturing an Aircraft! This is my Red Devil paint. Created by J.Abbey and Artificial Horizons
Posted Aug 19, 2010 15:54 by Jim Abbey