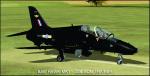 3.83Mb (203 downloads)
Textures for the payware Skysim T1 Hawk. This is a skin for the Skysim payware BAE T1 Hawk. 208 SQN is based at RAF Valley and is used to train the future fast jet pilots.
Posted Jan 17, 2011 17:00 by Gordon Barnes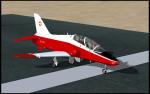 4.45Mb (285 downloads)
Here is a repaint for the Sky Sim Hawk T1A - Front seat only. I have recreated this texture from the Swiss Airforce hawk. Textures for the payware Skysim T1 Hawk.
Posted Jan 17, 2011 16:56 by Gordon Barnes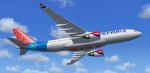 37.13Mb (2280 downloads)
Repaint For The CaptainSim RC-130A Hemet Valley Flying Service Fire Bomber N138FF. (c) 2007 Captain Sim Textures only for this payware aircraft. New Spec. & Reflection Maps, Modified Bump And Cockpit Panels to more suit this 'A'. Important, read the read me file for instructions on installing and use of the panels.
Posted Jan 12, 2011 10:18 by sara
7.97Mb (257 downloads)
These textures represent a fictional "What if" repaint of the magnificent payware Grumman F9F-5 by VertigoStudios in a Royal Netherlands Navy Livery. The aircraft resembles what it would look like if the Dutch government chose the Grumman F9F Panther over the Hawker Seahawk as their primary attack fighter operating from the sole Dutch Navy aircraft carrier from the late 40-ies till the early 60-ies; the HRMS Karel Doorman (CV, R81, Colossus Class). The Dutch navy operated two other aircraft carriers prior to this one (small MAC escort carriers, which were basically modified tankers), but the R81 was the first and only real aircraft carrier ever operational within the Royal Netherlands Navy, and to operate jet-fighters from. This particular livery of the F9F is in a typical grey & duck-egg green pattern resembling all Dutch naval aircraft of that era, carrier- and land based. This livery with the "D" marking denotes the aircraft has the CV R81 "Karel Doorman" as home base. Aircraft similar in operation and colour at that time (actually the Hawker Seahawk-era) were: Sikorsky S55, Grumman TBM 3S2/3W2 Avenger later added/replaced with the Grumman S-2A Tracker and the Sikorsky S58. In the final stages of Dutch aircraft-carrier operations the role of the HRMS Karel Doorman was reduced to an "Anti-Submarine Warfare" carrier. You need the payware VertigoStudios F9F for FSX in order to use this repaint.
Posted Jan 11, 2011 01:01 by
5.17Mb (1207 downloads)
This is a Southwest paint for the payware CLS DC-10 in a fictional South Carolina One livery. This paint was done by request, Southwest never flew the DC-10 but I think their colors look very good on it. This texture was made utilizing the paintkit provided by CLS. You must have the CLS DC-10 payware in order to use this texture.
Posted Jan 10, 2011 18:49 by Mike Graybeal (TRflyman01)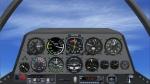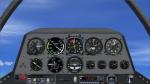 0.59Mb (114 downloads)
Alternate light grey background bitmaps for the payware IRIS BD-5 widescreen 2D panels
Posted Jan 1, 2011 12:43 by jeanlucpeters@hotmail.com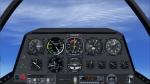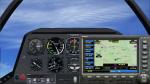 0.53Mb (166 downloads)
Widescreen 2D panel for the payware IRIS BD-5J Microjet
Posted Dec 31, 2010 06:32 by Jean-Luc Peters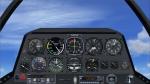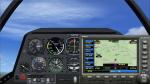 0.59Mb (105 downloads)
2D widescreen panel for the payware IRIS BD-5G Micro
Posted Dec 31, 2010 06:24 by Jean-Luc Peters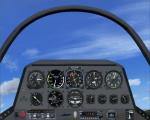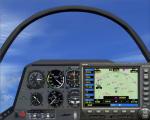 0.57Mb (134 downloads)
2d Panel for the payware IRIS BD-5J Microjet with 4:3 screens
Posted Dec 30, 2010 06:19 by Jean-Luc Peters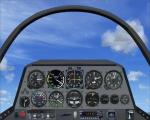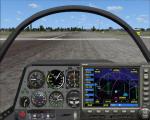 0.58Mb (116 downloads)
2d panel for the payware IRIS BD-5G Micro with 4:3 screens
Posted Dec 30, 2010 06:10 by Jean-Luc Peters