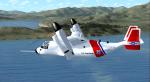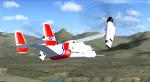 0.29Mb (2460 downloads)
Fictional repaint of the Osprey by Alphasim(now Virtavia). This is the Osprey done up as a U.S. CoastGuard aircraft. This is the texture only, you will need the payware Osprey to go with this repaint.
Posted Nov 5, 2010 15:17 by Albert P. Wydeen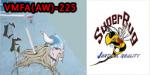 5.94Mb (213 downloads)
VMFA(AW)-225_CAG Vikings textures only for the VRS Superbug
Posted Nov 4, 2010 20:58 by Zebulun"Zebie"Wright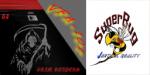 5.82Mb (438 downloads)
VFA-101 Grim Reapers textures only for the payware VRS SuperBug .
Posted Nov 2, 2010 03:02 by Zebulun"Zebie"Wright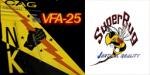 5.94Mb (324 downloads)
VFA-25 Fist_CAG-Black Tail textures only for the payware VRS SuperBug
Posted Oct 31, 2010 19:57 by Zebulun"Zebie"Wright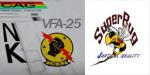 5.96Mb (202 downloads)
VFA-25-Fist_CAG-Rainbow Tail for the payware VRS SuperBug
Posted Oct 31, 2010 19:52 by Zebulun"Zebie"Wright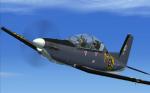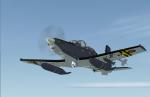 0.82Mb (187 downloads)
IRIS T-6A Texan II - FS9 V2- Fictional Royal Navy Attack aircraft of the 1950s This repaint requires the IRIS T-6A Texan II which you can purchase from http://www.irissimulations.com/
Posted Oct 31, 2010 12:30 by Dave Gore fooflyer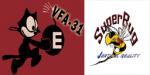 5.42Mb (411 downloads)
F-14 Tomcat Scheme VF-31 for the payware VRS F/A 18E SuperBug
Posted Oct 31, 2010 10:44 by Zebulun"Zebie"Wright
31.55Mb (441 downloads)
This is a repaint of the Carenado C185F Bush Tundra in a bare metal fictional private livery. Hope you like it. Preview: http://www.simviation.com/phpupload/uploads/1288481442.jpg
Posted Oct 30, 2010 23:52 by L. T. 'patchz' Davis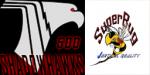 5.20Mb (303 downloads)
VAQ-141-Shadowhawks textures only for the payware VRS SuperBug
Posted Oct 29, 2010 23:37 by Zebulun"Zebie"Wright
9.87Mb (215 downloads)
This is a repaint for Flight Replicas PA-18 Super Cub Standard version in a fictional private livery. Hope you like it. Preview: http://www.simviation.com/phpupload/uploads/1288414645.jpg
Posted Oct 29, 2010 16:32 by L. T. 'patchz' Davis