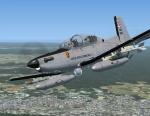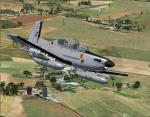 3.86Mb (336 downloads)
IRIS T-6A Texan II - FSX V1- Fictional Texan FAD 2900 textures. This repaint requires the payware IRIS T-6A Texan II Repaint by Dave Gore fooflyer Hope you enjoy this repaint
Posted Nov 9, 2010 11:46 by Dave Gore fooflyer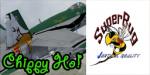 5.39Mb (188 downloads)
Chippy HO! textures for the payware VRS SuperBug
Posted Nov 8, 2010 22:27 by Zebulun"Zebie"Wright
4.76Mb (2204 downloads)
Demo: Mikoyan MiG-29, Codename "FULCRUM", Poland Airforce
Posted Nov 6, 2010 18:38 by Andreas Meyer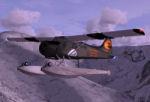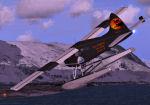 2.26Mb (335 downloads)
This is a fictional repaint for the Aerosoft DHC-2 Beaver Amphibian in an Outfitters Livery based at Taku Lodge near Juneau, AK. Taku Lodge is a real world float plane base and is included in Mocat's Snow Dog Tours scenery available here: http://simviation.com/1/search?submit=1&keywords=Snow+dog+tours&x=0&y=0 Preview: http://www.simviation.com/phpupload/uploads/1289000542.jpg
Posted Nov 6, 2010 04:30 by L. T. 'patchz' Davis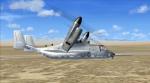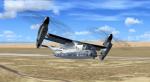 0.49Mb (3892 downloads)
Textures for the payware Virtavia MV-22 Osprey, painted to look like the U.S. Airforce Special Operations version of the Osprey.
Posted Nov 5, 2010 15:36 by Albert P. Wydeen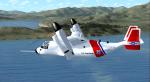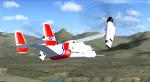 0.29Mb (2473 downloads)
Fictional repaint of the Osprey by Alphasim(now Virtavia). This is the Osprey done up as a U.S. CoastGuard aircraft. This is the texture only, you will need the payware Osprey to go with this repaint.
Posted Nov 5, 2010 15:17 by Albert P. Wydeen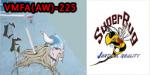 5.94Mb (213 downloads)
VMFA(AW)-225_CAG Vikings textures only for the VRS Superbug
Posted Nov 4, 2010 20:58 by Zebulun"Zebie"Wright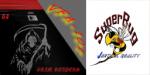 5.82Mb (439 downloads)
VFA-101 Grim Reapers textures only for the payware VRS SuperBug .
Posted Nov 2, 2010 03:02 by Zebulun"Zebie"Wright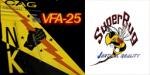 5.94Mb (331 downloads)
VFA-25 Fist_CAG-Black Tail textures only for the payware VRS SuperBug
Posted Oct 31, 2010 19:57 by Zebulun"Zebie"Wright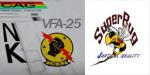 5.96Mb (202 downloads)
VFA-25-Fist_CAG-Rainbow Tail for the payware VRS SuperBug
Posted Oct 31, 2010 19:52 by Zebulun"Zebie"Wright