14.78Mb (500 downloads)
This paint is made for the wonderful payware Carenado C185F,(FSX), utilizing the paint kit provided by Carenado. It is a ficticous charter airline that I came up with to do some bush flying. You must have the payware C185F SKYWAGON BUSH FSX to use.
Posted Apr 21, 2010 08:22 by Mike Graybeal (TRflyman01)
8.97Mb (1247 downloads)
Payware Wilco A32 JAT Airways Textures. Serbian national airline. Continuation of Jugoslovenski Avio Transport-JAT (Yugoslav Air Transport).
Posted Apr 15, 2010 21:29 by Veljko Vidic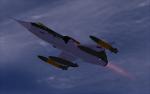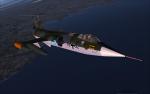 2.29Mb (1138 downloads)
Textures for the payware F-104 Alphasim Starfighter represent a German JG74 texture. By De Kergariou Geoffrey
Posted Apr 14, 2010 02:50 by de kergariou geoffrey
3.62Mb (462 downloads)
These are low-shine military style textures for the police variant of the new FSX EC-120b from Nemeth Designs. Both interior and exterior textures.
Posted Apr 10, 2010 10:03 by Jørgen Frederiksen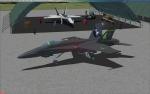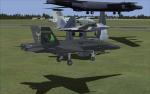 0.35Mb (673 downloads)
Desert Camo textures only for the payware Alphasim MV22 Osprey.
Posted Apr 6, 2010 11:15 by HOTZONER
10.86Mb (544 downloads)
RAF C.Mk.5 ZH883, 2000's Paint Scheme. 3 Variations, Tactical Grey,, Tactical Green, Tactical Mix. Features : New Specular Maps, Engine Exhaust Major Rework & Interior Minor Detailing, Forward Door Re-Inforcement Applicable To J's, Maintenance / Safety Signs & Removal Of Extraneous CS Signs, Re-Panneling Under Wing Roots, Removal Of JTOW's from Spoilers & Re-Panneled, Re-Detailing Of Auxiliary Exhausts, Correction Of Forward Lifting Points, Re-Panneling Of Fuel Probe.
Posted Apr 5, 2010 08:21 by sara
4.82Mb (1335 downloads)
AFS Demo - Mikoyan MiG-29, Codename "FULCRUM", Russia Airforce,
Posted Apr 3, 2010 18:09 by Andreas Meyer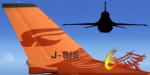 7.03Mb (760 downloads)
Dutch Airforce textures only for the payware Iris Pro Series F-16D .
Posted Mar 30, 2010 12:25 by Floris
4.80Mb (877 downloads)
RAF C.Mk.1 XV292, 1992, 25th Anniversary Scheme Textures. Textures from scratch. (Not using captainsim 90's scheme or previous versions of 25th anniversary editions).
Posted Mar 29, 2010 10:09 by sara
15.74Mb (1357 downloads)
Repaint Set For (c) 2007 for the Operation Granby Set 1, XV190 "Betty Boob", XV292 "Dennis The Menace", & XV297 "Garfield". XV192, XV215, & XV306 To Follow At A Later Date In Set 2. Please Read the "Readme Operation Granby" for pictures needed for other variants if anyone has some.
Posted Mar 29, 2010 09:52 by sara