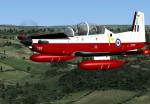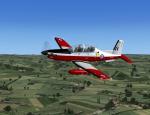 2.40Mb (466 downloads)
IRIS T-6A Texan II - FSX - RAF T-6 Linton Red and White textures. Colours are based on RAF Tucano at Linton On Ouse UK Code EGXU This repaint requires the IRIS T-6A Texan II which you can purchase from http://www.irissimulations.com/ Repaint by Dave Gore fooflyer
Posted Aug 9, 2010 16:13 by Dave Gore (fooflyer)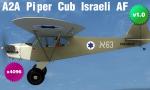 7.30Mb (436 downloads)
A US registered Piper Cub in Israeli AF colors. Requires the payware A2A Piper Cub. Skin made by Tom Weiss.
Posted Aug 8, 2010 20:42 by Tom Weiss
1.95Mb (161 downloads)
This is a fictional texture for the payware Aerosoft DHC-2F Floats 8 seat Beaver. I first created this texture for a freeware Cub and have modified and improved it for the Beaver. Repaint by L.T. 'patchz' Davis.
Posted Aug 7, 2010 03:13 by L.T. 'patchz' Davis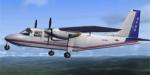 5.47Mb (723 downloads)
A fictional texture of the "Royal Flying Doctor Service of Australia" for the payware FlightOne BN-2 Islander. Although the Royal Flying Doctors Service doesn't use BN-2 Islanders, I decided to produce such a texture for bush-piloting in Australia (Orbx/FTX Australia). Repaint by Daniel Weßelhöft.
Posted Jul 29, 2010 18:01 by Daniel Weßelhöft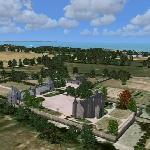 1.63Mb (621 downloads)
Bienassis as complement of France VFR FSX. This scene has been designed as a complement for France VFR FSX Brittany. It adds the castles of Bienassis. Closest airport LFRD Dinard Pleurtuit Saint-Malo. Just copy and paste the scenery and texture folders the usual way, then declare the scene. It should have a higher Priority than France VFR FSX Britany. All the elements were developped in the "instant scenery" library framework, so you can modify the scene as you wish. For feedback use the france vfr forum (english tab) http://www.francevfr.com/forum/index.php and contact me ( alias Etien )' Notice that most of my scenes have a FS9 version kindly adapted by nicco from the france vfr forum.
Posted Jul 29, 2010 01:39 by Etienne V
12.65Mb (735 downloads)
This is a repaint of the payware Cessna 182Q by Carenado in Civil Air Patrol Scheme, file contains textures and SAR Panel only. Repaint by Earl Triplett
Posted Jul 27, 2010 23:32 by Earl Triplett
0.10Mb (127 downloads)
New flight dynamic for the payware Wilco/FeelThere E-170. Please refer to the manual included in the package.
Posted Jul 27, 2010 23:07 by sergey stoyanov
11.34Mb (905 downloads)
Repaint For The CaptainSim C130E Puerto Rico Air National Guard, 156th AW. (c) 2007 Captain Sim Textures only for this payware aircraft from www.captainsim.com.
Posted Jul 26, 2010 08:50 by sara
1.66Mb (892 downloads)
Aerosoft Twin Otter - QantasLink Textures
Posted Jul 24, 2010 19:26 by Daniel Weßelhöft
0.01Mb (785 downloads)
This will fix the problem of the Cessna 185F listed as White when looking at the select aircraft screen. It will now say Civil Air Patrol. Earl Triplett
Posted Jul 24, 2010 14:13 by Earl Triplett