31.76Mb (543 downloads)
This is a repaint of a real world Cessna, Euro Seaplane Services LTD., using the Carenado C185F Amphibian. Thanks to Doug 'Hagar' Attrell for the photos. Repaint Preview: http://www.simviation.com/phpupload/uploads/1287279562.jpg
Posted Oct 16, 2010 11:09 by L. T. 'patchz' Davis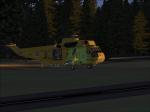 0.00Mb (754 downloads)
This is the 'Unoffical' Nav lights, strobe lights and White Nav light for the Virtavia Sea King (Previously Alphasim) For some reason, they were omitted when Virtavia re-released the SeaKing. You need the Virtavia Seaking, NOT the Alphasim for the lights to show.
Posted Oct 15, 2010 18:18 by Chop fan
37.10Mb (200 downloads)
This is a repaint of the payware Carenado C185F Amphibian in fictional Yellowbird textures. Hope you like it.
Posted Oct 15, 2010 15:10 by L. T. 'patchz' Davis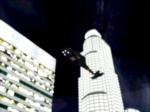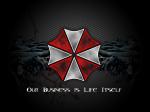 2.92Mb (321 downloads)
Umbrella corp. textures only for the payware Alphasim Blackhawk.
Posted Oct 11, 2010 01:18 by mustafa anssari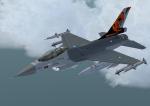 4.02Mb (2234 downloads)
This repaint represents the current RNLAF 313 Sqn Tiger Tail J-055 F-16AM based at Volkel AB, The Netherlands. The tiger tail has been designed for the 2010 NATO Tiger Meet edition, hosted by the same squadron, at Volkel. You need the excellent payware Aerosoft F-16 for FSX in order to use this repaint. Enjoy!
Posted Oct 9, 2010 19:15 by
7.71Mb (4633 downloads)
Demo version with banners in VC and model. The Airbus A320 family is a family of short- to medium-range, narrow body, commercial passenger jet airliners manufactured by Airbus. The family includes the A318, A319, A320, and A321. The first member of the A320 family, the A320, was launched in March 1984, first flew on 22 February 1987, and was first delivered in 1988. The family was soon extended to include the A321 (first delivered 1994), the A319 (1996), and the A318 (2003). The A320 family pioneered the use of digital fly-by-wire flight control systems in commercial aircraft. Although there has been a continuous improvement process since introduction, currently the A320 Enhanced programme includes greater improvements. The Airbus A320 family has over 4,300 aircraft built and an additional 2,300 aircraft on order as of March 2010. According to Airbus, it ranked as the world's fastest-selling jet airliner family according to records from 2005 to 2007, and as the best-selling single generation aircraft programme. By Andreas Meyer - www.afs-design.de
Posted Oct 8, 2010 18:37 by Andreas Meyer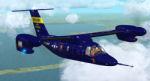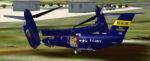 0.62Mb (1019 downloads)
This is a repaint of the payware Wilco Augusta/Bell BA609 Tiltrotor in fictional US Navy textures, Rescue OPS at Pensacola NAS. Hope you like it.
Posted Oct 8, 2010 04:46 by L. T. 'patchz' Davis
61.50Mb (195 downloads)
These are repaints of the Carenado C185F Ski and Tundra Bush in a fictional skimobile race support livery. Hope you like it.
Posted Oct 6, 2010 10:46 by L. T. 'patchz' Davis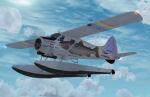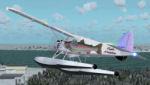 2.78Mb (320 downloads)
This is a repaint for the Aerosoft DHC-2 Beaver Floats 5 Seats in a fictional Bush plane livery. Hope you like it.
Posted Oct 6, 2010 10:10 by L. T. 'patchz' Davis
2.35Mb (472 downloads)
Add FIX 4/10/2010 Miss F35_ext_fuel_tank (only for 51stormo package); F35_fuselage_T_bump (to ALL packages); complete aircraft.cfg liveries (51, 50, 32 and 6 Stormo)
Posted Oct 4, 2010 13:37 by Luigi Martinelli