16.63Mb (173 downloads)
Textures only for the new payware FSX Eurocopter EC120 by Nemeth Design in the colours of the D-HJMB, a private owned heli. Made by Marius Krämer.
Posted Dec 27, 2009 15:40 by Marius Krämer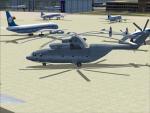 12.65Mb (796 downloads)
FSX Captain Sim Boeing 767 Eurofly 1999 textures only . This is the old livery of Eurofly company(ex Alitalia group1999) This is not a complete repaint, but a complete restyling of original payware Captain Sim Alitalia livery. Massimo Grassi
Posted Dec 18, 2009 12:50 by admin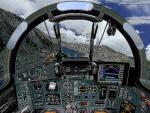 7.32Mb (2579 downloads)
Sukhoi Su-27 - Kazakhstan Demo Version
Posted Dec 12, 2009 17:44 by Andreas Meyer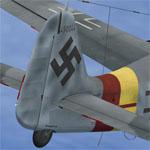 1.68Mb (642 downloads)
Historically correct markings (Swastika) for the Classics Hangar FW 190A, the late variant. Each plane will have its proper kind of tail insignia. You need a legal copy of the Classics Hangar Fw190A, available from http://www.classics-hangar.de. Made by Alessandro Biagi (alx) of Italian WIngs
Posted Dec 8, 2009 12:47 by Alessandro Biagi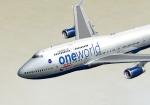 3.15Mb (2646 downloads)
British Airways One World 747 Repaint Textures for the PMDG 747 for FSX. I have made this livery with Photoshop using the PMDG 747 Paint Kit. Enjoy!
Posted Nov 28, 2009 06:44 by Chris Shaw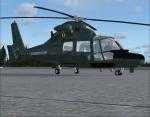 10.34Mb (308 downloads)
BGS Textures only for the payware Abacus AS 565 Panther
Posted Nov 27, 2009 19:09 by benimix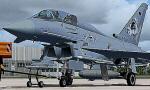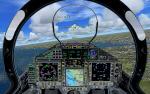 6.30Mb (1647 downloads)
Eurofighter Germany JG 73 Demo
Posted Nov 27, 2009 15:44 by Andreas Meyer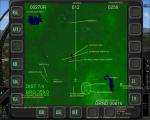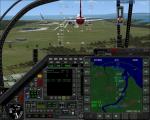 2.66Mb (1157 downloads)
RADAR - Ground Mapping Radar - FSX Only. FSX Alphasim F-111 Aardvark HUD.Navigation/Situation awareness cockpit. Panel Update . Revision 2 ..26NOV2009. - ADDS RADAR. GROUND MAPPING RADAR complete with AI aircraft and NAVAIDS.Provides highly detailed elevation contours.14 Zooms from 1 to 300NM .Increasing amount of Runway and text details close in.All data on/off selectable. Ideal for navigation, air intercepts and extreme low valley flying. Moveable and resizeable available in all 3 cockpits. Adds to and enhances what is already the most comprehensive and capable panel available for any military aircraft. Must have Alphasim F-111 Aardvark PLUS fxpiggb1.zip(Free Panel upgrade) By Karol Chlebowski.
Posted Nov 26, 2009 00:24 by Karol Chlebowski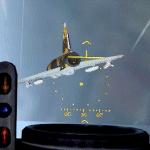 0.34Mb (920 downloads)
As good as the Head-Up Display (HUD) is in the Skysim FSX Mirage III/5 package it is better applied to a more modern fighter, not one developed in the 1960s. It is more of the style that was added to some Mirage III/5 during their mid-life modernization upgrades -- the original gunsight was much more simplified. So I have made a new gunsight to replace it. It is based on the C.S.F. 97K optical sight as detailed in the Mirage IIIE Flight Manual.
Posted Nov 18, 2009 01:43 by Frank Safranek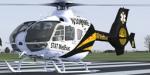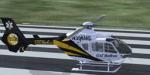 55.46Mb (2205 downloads)
Through the work of powerful helicopters, and highly trained crews, STAT MedEvac 13 (based out of York, PA (KTHV)), and STAT MedEvac 3 (based out of the University of Pittsburgh Medical Center)provide rapid access to advanced medical care to patients in crisis. This package includes STAT MedEvac 13 (N308ME) and STAT MedEvac 3 (N703ME) textures for the payware Nemeth Designs EC-135 helicopter for FSX. Created by Garth Carden.
Posted Nov 16, 2009 22:00 by Garth Carden