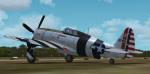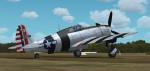 9.95Mb (264 downloads)
This folder contains a repaint for the Shockwave Wings of Power III P-47D Thunderbolt, representing P-47D-23-RA 42-27899, one of the first D23's assigned to the 348th FG. It flown among others by Mike Dikovitsky, who used it to score the last three of his five kills. The last two were claimed in december 1944 in the Phillipines, by which time the 348th had adopted its distinctive black fuselage bands. Repaint by Jan Kees Blom, based on the paintkit by Martin Catney
Posted Feb 15, 2010 15:48 by Jan Kees Blom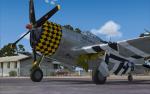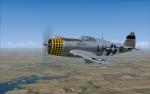 9.45Mb (388 downloads)
This folder contains a repaint for the Shockwave Wings of Power III P-47D Thunderbolt, representing P-47D-23-RA 42-25740 "the New Yorker", as flown by Lt Bayard C. Auchincloss of the 350FS, 353rd FG, from Raydon, UK, June 1944. Repaint by Jan Kees Blom, based on the paintkit by Martin Catney
Posted Feb 15, 2010 15:45 by Jan Kees Blom

40.87Mb (4498 downloads)
Free Demo for Captain Sim '767 Captain'. Key features: No obligations, hidden fees, registrations, banners, adware etc.; unparalleled visual quality and realism; designed according to FSX standards; DirectX 9/10 compatible.
Posted Feb 12, 2010 07:20 by Captain Sim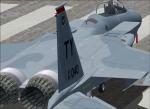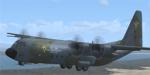 4.81Mb (451 downloads)
Royal Air Force 1990's C.Mk.3, XV207, 70 Squadron, 75th Anniversary Textures only . New Spec. Maps, Prop's, Copilot Console Mk.3 Notice Addition, Engine & Extension & Interior Minor Detailing, Maintenance/Safety Signs. IMPORTANT - Read The Enclosed Important text. document before installing with ACE, the C.Mk3 will Not dispaly properly if Not.
Posted Feb 9, 2010 05:38 by sara
16.60Mb (259 downloads)
Textures only for the payware Eurocopter EC120 by Nemeth Design in the colours of the D-HKMI, owned by VHM-Aero. Made by Marius Krämer.
Posted Feb 8, 2010 10:15 by Marius Kramer
8.70Mb (280 downloads)
This is a repaint of Alphasim's payware B-24D Liberator 'Let's Go' B-24D-15-CO Serial Number 41-24032 9th Air Force, 376th Bomb Group, 513th Bomb Squadron. It was one of the planes that made it back from the Aug 1, 1943 Ploesti mission.
Posted Feb 6, 2010 15:44 by Andy Gaster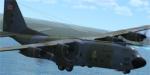 4.31Mb (413 downloads)
XV293 Of 1990's Camoflage Scheme With RAF Lyneham Crest & St. Georges Cross, Royal Air Force. Textures only for the payware Captain Sim C130.
Posted Feb 5, 2010 19:20 by sara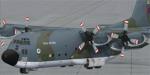 3.85Mb (1406 downloads)
XV215 Of 1980's Camoflage Scheme With 24 Sqn. Badge, Royal Air Force. Textures only for the payware Captain Sim C130. After Installation, Edit Aircraft.cfg To Change ui_type from C-130E to C.Mk1, This Is Only Because Original Hercules C.Mk1's Didnt Have Refuelling Probes Like The Current Version. Captain Sim Repaint. New Details Corrected in Model Textures, New Complete Spec Maps, New Internal Minor Detailing, Safety Notices Added, And New Prop Markings
Posted Feb 5, 2010 19:17 by sara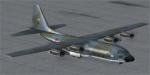 3.85Mb (441 downloads)
XV293 Of 1980's Camoflage Scheme With 30 Sqn. Badge, Royal Air Force. Textures only for the payware Captain Sim C130. After Installation, Edit Aircraft.cfg To Change ui_type from C-130E to C.Mk1, This Is Only Because Original Hercules C.Mk1's Didnt Have Refuelling Probes Like The Current Version. Captain Sim Repaint. New Details Corrected in Model Textures, New Complete Spec Maps, New Internal Minor Detailing, Safety Notices Added, And New Prop Markings
Posted Feb 5, 2010 19:16 by sara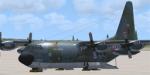 3.85Mb (730 downloads)
XV294 Of 1980's Camoflage Scheme With 47 Sqn. Badge, Royal Air Force. Textures only for the payware Captain Sim C130. After Installation, Edit Aircraft.cfg To Change ui_type from C-130E to C.Mk1, This Is Only Because Original Hercules C.Mk1's Didnt Have Refuelling Probes Like The Current Version. Captain Sim Repaint. New Details Corrected in Model Textures, New Complete Spec Maps, New Internal Minor Detailing, Safety Notices Added, And New Prop Markings
Posted Feb 5, 2010 19:12 by sara