0.01Mb (807 downloads)
This will fix the problem of the Cessna 185F listed as White when looking at the select aircraft screen. It will now say Civil Air Patrol. Earl Triplett
Posted Jul 24, 2010 14:13 by Earl Triplett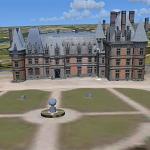 5.85Mb (703 downloads)
Castle of Trevarez; Guilguiffin Nessay and Largoet (v2.0) as complement of France VFR FSX It also includes the v2.0 of Largoet. This scene has been designed as a complement for France VFR FSX Brittany. It adds the 4 castles. Just copy and paste the scenery and texture folders the usual way, then declare the scene. It should have a higher Priority than France VFR FSX Britany.Remove the old largoet scene if installed. All the elements were developped in the "instant scenery" library framework, so you can modify the scenes as you wish. For feedback use the france vfr forum (english tab) http://www.francevfr.com/forum/index.php and contact me ( alias Etien ) Etien / Argharg From the same author: France VFR FSX Britany Complements: Ouessant, Fort Cigogne, Fort de la Latte, Tour Solidor, Concarneau, Palais. Fly Tampaa Grenadines complement: Savans island Notice that most of those scene have a FS9 version kindly adapted by nicco from the france vfr forum.
Posted Jul 24, 2010 04:32 by Etienne V
6.99Mb (1210 downloads)
Textures only for the payware PMDG B747-400X Queen of the sSky, the old MEA's B747.
Posted Jul 19, 2010 21:34 by Farid SAAYBI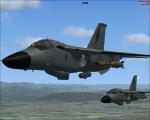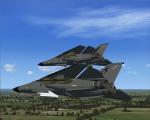 22.36Mb (1705 downloads)
F-111 PIG HUD PROJECT FSX REPAINTS FOR ALPHASIM F-111 AARDVARK HUD . Very large number of NEW detail changes and refinements. Based on General Dynamics F-111 Structural Breakdown manual FZM-12-6282 plus 100s of photos , now closely matching photos and realism .TEXTURES ONLY for RAAF F-111 # A8-125, 135,138,141,145,147 and 148 tail numbers and emblem or flash. GUNSHIP GREY AIRCRAFT with GREEN BOMBS. Multiple separate model/aircraft descriptions included. Specifically created for use with F-111 Aardvark HUD - fxpiggb5.zip enhanced capability situation awareness freeware panel. The F-111s performance still out classes ALL modern aircraft manufactured to date .A MUST HAVE for all F-111 operators. View included screenshots . By Karol Chlebowski.
Posted Jul 19, 2010 07:25 by Karol Chlebowski
12.08Mb (1099 downloads)
(c) 2007 Captain Sim C130-J-30 textures for "City of Biloxi", Flying Jennies, 403rd Wing, Stationed at Biloxi KBIX With Hurricane Hunters of the 403rd Wing. Textures only for this payware aircraft. DXT1 & DXT5 Textures. IMPORTANT - Read the readme files (Wordpad) in the aircraft folders on how to display the J-30 textures correctly, this is due to ACE not installing all the textures required for the extended airframe (easy).
Posted Jul 18, 2010 16:19 by sara
11.83Mb (769 downloads)
Ohio National Air Guard C130-H 60th Anniversary 2008. (c) 2007 Captain Sim www.captainsim.com. Textures only for this payware aircraft. Update For my Previous repaint of this paint scheme. Features new detail under wings and fuselage and now includes DXT5 DDS Textures, Tail texture corrected.
Posted Jul 18, 2010 16:01 by sara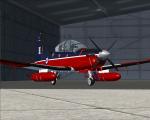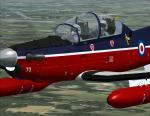 4.53Mb (362 downloads)
FSX T-6A / NTA Texan II - RAF Linton on Ouse Textures only. Repaint by Dave Gore (fooflyer). Requires the payware Iris t-6A. This repaint colours from a Jet Provost that was based at Linton on Ouse, UK, 1996.
Posted Jul 18, 2010 11:37 by Dave Gore (fooflyer)
1.90Mb (255 downloads)
Small File With Texture Corrections For The Hurricane Hunters, And Tennessee Air National Guards, Tail Sections.
Posted Jul 15, 2010 14:39 by sara
43.88Mb (434 downloads)
Textures for the payware Cessna 185F by Carenado in Civil Air Patrol and Blue Chrome paint schemes. Textures only. Two AC are included one in CAP Paint, and one in Blue Chrome repainted from the original Red Chrome. Repaint by Earl Triplett
Posted Jul 13, 2010 15:15 by Earl Triplett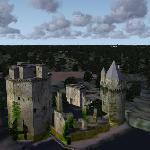 1.71Mb (532 downloads)
Largoet Ruins of Elven as complement of France VFR FSX This scene has been designed as a complement for France VFR FSX Britany. It adds the ruins of Largoet close to Elven, closest airport: LFRV. Just copy and paste the scenery and texture folders the usual way, then declare the scene. It should have a higher Priority than France VFR FSX Britany. All the elements were developped in the "instant scenery" library framework, so you can modify the scene as you wish. For feedback use the france vfr forum (english tab) http://www.francevfr.com/forum/index.php and contact me ( alias Etien ) Etien / Argharg
Posted Jul 11, 2010 11:28 by Etienne V