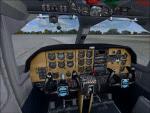 3.17Mb (638 downloads)
Alternate panel backgrounds for Flight1/Virtavia BN-2 Islander -- Gold
Posted May 15, 2010 05:17 by Frank Safranek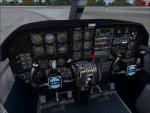 2.96Mb (513 downloads)
Alternate panel backgrounds for the payware Flight1/Virtavia BN-2 Islander -- Black
Posted May 15, 2010 03:57 by Frank Safranek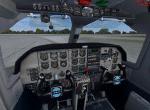 3.02Mb (538 downloads)
Alternate panel backgrounds for the payware Flight1/Virtavia BN-2 Islander -- Gray
Posted May 15, 2010 03:55 by Frank Safranek
15.21Mb (1743 downloads)
RAF C.Mk.4 2000's Paint Scheme. . 4 Variations, Tactical Grey,, Tactical Green, Tactical Mix. Features : ZH867 Pakistan Aid Flight, ZH878 Black Nose, ZH865 Grey Engines And Parts, ZH877 Clean Tactical Grey Mix, New Specular Maps, Engine Exhaust Major Rework & Interior Minor Detailing, Forward Door Re-Inforcement Applicable To J's, Maintenance / Safety Signs & Removal Of Extraneous CS Signs, Re-Panneling Under Wing Roots, Removal Of JTOW's from Spoilers & Re-Panneled, Re-Detailing Of Auxiliary Exhausts, Correction Of Forward Lifting Points, Re-Panneling Of Fuel Probe, IR/RWR Sensors Forward.
Posted May 13, 2010 15:46 by sara
4.99Mb (420 downloads)
Textures only for the payware Robinson R44 by JustFlight in the colours of the whole Pollux Aviation-fleet. Included are: N74435, N4164Q, N59FD, N355AS, N7528Z, N81191 and the N240RM. Made by Marius Kramer.
Posted May 13, 2010 02:57 by Marius Kramer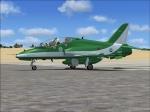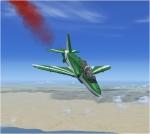 2.62Mb (1115 downloads)
Skysim BAe Systems Hawk T1 - Saudi Hawks aerobatic team textures only. This repaint represents Saudi Air Force No.88 Squadron aerobatic team based at King Faisal Air Base (Tabuk), The squadron is known as the "Saudi Hawks" Flying 9 BAE Hawks Mk.65 and 65A. this repaint and model were the most difficult and complicated once I've ever came across, I hope you"ll enjoy the end result, this repaint requires the payware Skysim BAe Systems Hawk T1 developed by Rick Piper.
Posted May 12, 2010 17:08 by Emad Qtiefan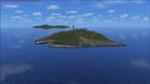 0.72Mb (644 downloads)
Petit Canouan and Savan island as a complement of payware Fly Tampa Grenadines. This scene has been designed as a complement for fly tampa grenadines (which is great), just because I was bothered about the 2 missing small islands. Used what I could find on the web to have an idea of what they look like. Petit Canouan is hardly described, so I had to be a bit imaginative. The 2 small islands should blend nicely with the amazing fly tampa scene and aren't fps eaters. Just copy and paste the scenery and texture folders the usual way, then declare the scene. It should have a higher Priority than Fly Tampa Grenadines. All the elements were developed in the "instant scenery" library framework, so you can modify the scene as you wish. Etienne
Posted May 10, 2010 01:22 by Etienne V

6.94Mb (612 downloads)
This scene has been made as a complement for France FVR Bretagne FSX + also creation Brittany Lighthouses payware. Both excellent. It covers extensively the island of Ouessant and add stuff to ile de Sein and Ile of Molene. (more than 1000 non generic detailed objects added, some of them stupidly highly detailed, still a concerted effort was made not too affect the FPS) Missing lighthouses after the Alro addon have been added too. Just copy and paste the scenery and texture folders the usual way, then declare the scene. It should have a higher Priority than France VFR FSX Bretagne and Alro's Lighthouses.
Posted May 10, 2010 01:15 by Etienne V
3.81Mb (348 downloads)
AFS F4 Phantom RAF 19Sqn Textures
Posted May 9, 2010 14:57 by Jon Davidson
3.72Mb (304 downloads)
AFS F4 Phantom RAF 43Sqn Textures
Posted May 9, 2010 14:45 by Jon Davidson