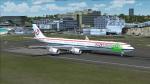 7.46Mb (565 downloads)
Textures for the payware CLS (Commercial Level Simulations) A340-600. Painted by Kai Beale.
Posted Oct 12, 2009 23:34 by Kai Beale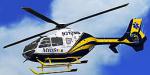 63.08Mb (788 downloads)
Based out of Spokane, Washington, NorthWest MedStar, provides medical transportation services all throughout the Pacific Northwest. This package comes complete with two different textures; the N311MS MedStar 1 texture, and the N312MS MedStar 2 texture. These textures only work with the payware Nemeth Designs EC-135, for FSX. The textures have been completed in HD (4096) resolution, to enhance the clarity and crispness of the textures. Created by Garth Carden, with RepaintCentral.com.
Posted Oct 9, 2009 16:26 by Garth Carden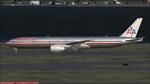 4.85Mb (1868 downloads)
FSX Boeing 777-300ER textures for the Overland 777 in American Airlines colors
Posted Oct 8, 2009 08:27 by John Adams
3.92Mb (878 downloads)
Repaint for the Payware RealAir Spitfire Mk IX 2007 depicting the RAF's Battle of Britain Memorial Flight's Spitfire in its 2008 colours and squadron code of UF-Q. The aircraft flew in this scheme with 601 Squadron during 1944, flying its first operational mission from Westhampnett on 14 April 1944 as part of a 'Rodeo' fighter sweep over occupied France. Textures by Grant MacLean/Sean Moloney/RealAir.
Posted Oct 3, 2009 08:46 by Grant MacLean
10.29Mb (752 downloads)
A2A FSX P-51D, 442 textures only for the payware A2A P-51. High resolution (.DDS 2048 x 2048) repaint textures for the A2A Simulations P-51D of RCAF 442 'Caribou' Squadron aircraft KM232. A2A P51-D FSX update required. Textures by Grant MacLean/A2A Simulations
Posted Oct 3, 2009 08:39 by Grant MacLean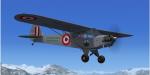 6.96Mb (520 downloads)
fictional austrian repaint of the wonderful A2A Simulations Piper J-3 Cub by Stephan Götz. 6.96 MB
Posted Oct 2, 2009 10:07 by Stephan Götz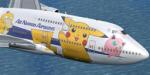 1.76Mb (3645 downloads)
ANA Pokemon textures for the 747-400 from PMDG. FSX ONLY.
Posted Sep 26, 2009 10:02 by Daniel Gonzalez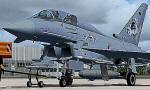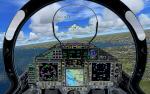 7.36Mb (4360 downloads)
EUROFIGHTER Excellent Edition Demoversion FSX - Germany special paint " 5 year eurofighter JG 73 "
Posted Sep 25, 2009 05:13 by Andreas Meyer

0.29Mb (989 downloads)
Enclosed is a texture showing what an armed, non-practice AIM-9M looks like instead of the AerialFoundry CF-18 default blue. This only works on the AerialFoundry CF-18s. Enclosed is a backup in case of accidential overwrite as well as some screenshots. Otherwise, just place af_cf18a_weapons.bmp in desired CF-18 texture files - created in Abacus Repaint V2 so should work in FS2004 as mine do in FSX Gold for me. By Josef of FSXTipline.blogspot.com
Posted Sep 24, 2009 01:31 by Josef of FSXTipline.blogspot.c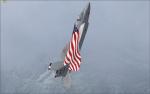 3.00Mb (1866 downloads)
Enclosed is a repaint combining the F-35B Flying Tigers Texture and Andy Nott of AGN textures' JSF Demo Team USA for the payware IRIS F-35B texture into one for FSX that may work for FS2004. Although with all my addons, I have to warn that results may vary from my screenshots - I hope you like my paintjob. This required some work in Abacus FS Repaint V2 to make possible + bmp2dxt3 & imagetool to work in FSX Gold (FSX Deluxe + Acceleration in one package). By Josef of FSXTipline.blogspot.com
Posted Sep 22, 2009 18:36 by Josef of FSXTipline