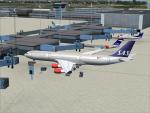 0.51Mb (908 downloads)
Patch for Swedflight's FS2004 Kastrup Airport scenery (payware) to make it work in FSX
Posted Mar 10, 2009 16:47 by P Nigel Grant/Swedflight Desig

26.22Mb (1028 downloads)
FS Flying School 2009 is a revolutionary new add-on for Microsoft Flight Simulator FSX and 2004. It adds a talking instructor to your cockpit that provides feedback and evaluation of all aspects of your take-off, flight, and landing. Free playable demo!
Posted Mar 9, 2009 13:19 by John Paul Jones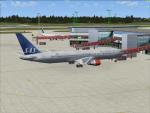 0.36Mb (1067 downloads)
Patch for Swedflight's FS2004 Arlanda Airport scenery (payware) to make it work in FSX
Posted Mar 8, 2009 18:48 by P Nigel Grant/Swedflight Desig
3.03Mb (2547 downloads)
AFS Airbus A350, Lufthansa : Demo Version with Banners. The A350 XWB (Xtra Wide-Body) is Airbus' response to market demand for a medium capacity long range wide-body family. Designed with airlines' priorities in mind, the A350 XWB confronts the challenges of high fuel prices, rising passenger expectations and increasing environmental concerns. rnAvailable from 2013, it has an entirely new, uncompromised, 21st Century design with a wider and taller fuselage for extra space and passenger comfort. A complete family of airliners sized to generate cost reductions and provide unprecedented operating flexibility for airlines; three basic passenger versions are being offered. Panel, GAUGES, model, sound and textures by www.afs-design.de - Author: A.Meyer.
Posted Mar 6, 2009 11:07 by Andreas Meyer
0.00Mb (1036 downloads)
Auto Smoke for AlphaSim CH-53A-MH-53J Stallion, H-60 Blackhawk, AH-64A-AH-64D Apache, AH-1W Super Cobra. (X,Y,Z Coordinates are accurate for the AlphaSim Helos)
Posted Mar 5, 2009 20:36 by Thunder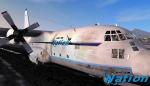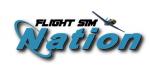 3.13Mb (866 downloads)
This paint for Captain Sim's C130 by Owen Young shows how hard we work in the Flight Sim Nation Virtual Airline. This is one mean and tough plane and it shows. Several are in use with our AFTS airline and has been featured in many of our videos (now available in the video section here)
Posted Mar 5, 2009 00:30 by Sonic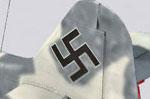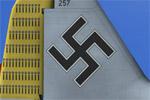 0.02Mb (642 downloads)
Historically correct markings (Swastika) for the Classics Hangar FW 190A, the early variant. You need a legal copy of the Classics Hangar Fw190A, available from http://www.classics-hangar.de This substitutes the previously uploaded file
Posted Mar 4, 2009 13:46 by Alessandro Biagi (alx)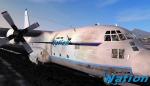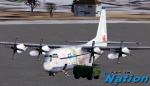 3.13Mb (906 downloads)
Textures only for the Captain Sim C130 that has been featured in many Flight Sim Nation Videos in particular the C130 http://www.simteevee.com. This paint shows how hard these aircraft are working in our virtual airline. By Owen Young.
Posted Mar 1, 2009 21:58 by Sonic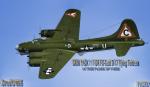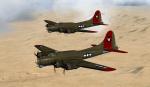 17.17Mb (4392 downloads)
Textures Pack for the FS-Cast Boeing B-17 Adds New skins This is pack 1 PACK 1 Boeing B-17 F Flying Fortress USAAF Theme Title=Boeing B-17G Flying Fortress Boeing B-17G Flying Fortress Thunderbird (Triangle C) Boeing B-17G Flying Fortress (Triangle W) Boeing B-17G Flying Fortress (Triangle C) Boeing B-17G Flying Fortress (Captured BY GERMANY)
Posted Feb 28, 2009 15:46 by CirrusN210MS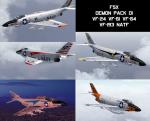 2.16Mb (585 downloads)
This is a texture pack for tha Alphasim F3H Demon, FSX Only, The 5 textures include paints for NATF, VF-24, VF-61, VF-64 and VF-193.
Posted Feb 23, 2009 12:37 by Bruce Martin