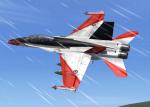 2.27Mb (983 downloads)
FSX XLOAD F-18D RCAF / AETE. Textures only. This repaint requires the XLOAD F-18D. Repaint by Andy Nott (AGNT)
Posted Oct 16, 2008 15:22 by Andy Nott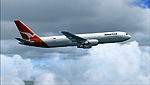 5.06Mb (3619 downloads)
Thank you for downloading my repaint of Qantas, "City of Kalgoorlie", Livery for Level-D 767-300ER. Supports FSX only. Should not be installed on FS2004. Textures include all new Bump Map, Specular shine and Semi-photorealistic textures.
Posted Oct 13, 2008 23:20 by Jathedar S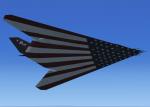 0.94Mb (1647 downloads)
FSX XLOAD F-117 #79-782 Retirement Scheme (Stars and Stripes scheme). This repaint requires the XLOAD F-117. Repaint by Andy Nott (AGNT)
Posted Oct 12, 2008 15:23 by Andy Nott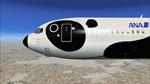 5.50Mb (2449 downloads)
Textures only for Payware Level-D Simulations 767-300ER. FSX textures, should not be installed on FS2004. Textures include the new FSX friendly Dynamic shine, Bump Maps and Specular effects. All Nippon Airways is the Japan's second-largest international airline after Japan Airlines and the country's largest domestic airline. It operates services to 49 destinations in Japan and 22 international routes.
Posted Oct 9, 2008 01:58 by Jathedar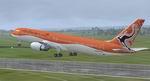 6.71Mb (1361 downloads)
Textures only for Australian Airlines(AO) for payware level-D simulations 767-300ER. Skin and some miscellaneous goodies included.
Posted Sep 26, 2008 10:04 by Jathedar S
36.41Mb (4941 downloads)
A demo for Captain Sim's C-130 for FSX. This is not the whole aircraft. Not all systems included due to being a demo.
Posted Sep 23, 2008 13:25 by Richard
35.67Mb (3660 downloads)
A demo for Captain Sim's 757. This is not the whole aircraft, some aircraft systems are not included, though a highly detailed exterior and interior model is included.
Posted Sep 23, 2008 13:14 by Richard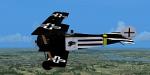 57.17Mb (1993 downloads)
Eight paint schemes for the Flight Replicas Gennadich Fokker Dr.1. Based on Flight Replicas: G-BVGZ, G-BTYV, C-GFJK, D-EFTJ, ZK-FOK, PH-EBF, PH-DRI and OK-DUD07. Repaints by Krzysztof Winiecki
Posted Sep 23, 2008 11:46 by Krzysztof Winiecki
4.74Mb (1924 downloads)
AFS Eurofighter German Airforce Demo. AFS Eurofighter is a single-seat, twin-engine, agile combat aircraft which will be used in the air-to-air, air-to-ground and tactical reconnaissance roles. The design of Eurofighter Typhoon is optimised for air dominance performance with high instantaneous and sustained turn rates, and specific excess power. Special emphasis has been placed on low wing loading, high thrust to weight ratio, excellent all round vision and carefree handling. The use of Stealth technology is incorporated throughout the aircraft's basic design. This model has a new panel with new gauges ,a new high textures virtual cockpit of authentic Eurofighter - EADS support and new original sound ( Demoversion with banners ) Models, panel, sound, textures, gauges and animations by www.afs-design.de - Author: A.Meyer.
Posted Sep 19, 2008 19:35 by Andreas Meyer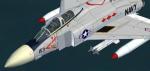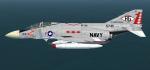 2.64Mb (971 downloads)
This texture requires the payware package by Iris Simulations " Phantom FG-1" This is a repaint for the Iris Simulations Phantom FG.1, another good looking paint scheme for the VF-102 Diamond Backs - tested in FSX w/ Acceleration - win XP SP3 / DX9 *Repaint by Bruce Fitzgerald
Posted Sep 16, 2008 06:31 by Bruce Fitzgerald