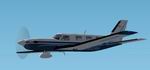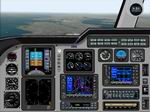 5.27Mb (23662 downloads)
FS2004 Piper Malibu Meridian. PoMans Meridian updated for use in FS2004. Some new additions including an ADF radio and new GNS430 and -530 GPS radios. Aircraft and panel put together using default and freeware components. Flies well. Don Kuhn. 5.4MB
Posted Sep 8, 2009 23:29 by archive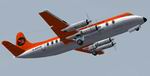 0.47Mb (483 downloads)
FS2004 Viscount 806 Cambrian BA interim Textures only - G-AOYP. Iin the short lived Cambrian/BA interim. The former British Air Services machines were quickly repainted into the full British Airways livery. Requires the FSDS Viscount 800 model (here) by Rick Piper. Repaint Garry Russell. 480K
Posted Sep 8, 2009 23:29 by archive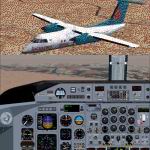 24.21Mb (6009 downloads)
FS2004 PAD Dehavilland Dash8-Q202 America West Express N447YV & United Express N454YV Package. . A 37 seat twin turboprop regional airliner. America West Express N447YV, United Express N454YV, both operated by the Mesa Group and based at KPHX in Phoenix, Arizona. All new FSDS2.24 design with 2D panel, Dynamic VC,and Custom Sound. In addition, a custom TCAS (Traffic Collision Avoidance System), a full ground handling module with push back and taxi speed control and the latest version GPWS (Ground Proximity Warning System) is included. The visual model features an opening airstair with detailed cabin interior, operating lift dump and roll control spoilers, passenger wing and cabin views, and high definition reflective textures. A comprehensive set of html documents (Check List & Ref List) are included for in-flight information. A separate Panel_Docs folder accompanies this release with panel and systems help files and pilot's notes and more. Enjoy. Jean-Pierre Brisard, Barry Blaisdell, Bob May - Premier Aircraft Design. 25MB
Posted Sep 8, 2009 23:29 by archive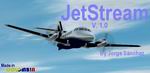 0.77Mb (6141 downloads)
FS2004/2002 Pro BAe JetStream 31 . The Jetstream 31 and the Jetstream 32EP are 19-seat turboprop airliners in operation worldwide. Entered service in 1982 and the increased power Jetstream 32 in 1988. Designed by Jorge Sánchez. Full GMAX animation, low on framerate impact. 789K
Posted Sep 8, 2009 23:29 by archive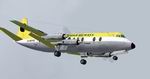 0.41Mb (837 downloads)
FS2004 Viscount 806 Northeast/BA Interim Textures only. In keeping with other member airlines of the newly merged British Airways, Northeast aircraft adopted British Airways titles over their former livery. This interim livery was short-lived as both Cambrian and Northeast aircraft were quickly transformed into the full definitive BA livery. G-AOYO models the intetrim look of this transitional period. Requires the FSDS Viscount 800 model by Rick Piper (here) .Repaint Garry Russell. 425K
Posted Sep 8, 2009 23:29 by archive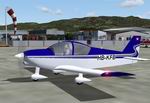 0.26Mb (1445 downloads)
FS2004 Robin HR-200 HB-KFB Textures only. Real livery for this aircraft based to Berne-Belp (LSZB). Textures only, requires original aircraft by Mike Stone above. Repainted by Jean-Jacques Parel. 269K
Posted Sep 8, 2009 23:29 by archive
0.33Mb (4144 downloads)
FS2004 Robin HR200 This aircraft is built for FS2004 and may or may not work in FS2002. The aircraft supplied in this package is supplied as is, on a take it or leave it basis. Issues with this package will be addressed solely at my discretion. The base textures folder in this zip file contains base (unpainted) texture files for use in repainting. Mike Stone. 340K
Posted Sep 8, 2009 23:29 by archive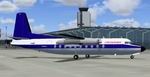 0.27Mb (513 downloads)
FS2004 Fokker F-27-200 Crossair Textures only. Real livery to one aircraft based to Bâle-Mulhouse. Serial number 10137.Textures only, requires original aircraft by Mike Stone here .Repainted by Jean-Jacques Parel. 279K
Posted Sep 8, 2009 23:29 by archive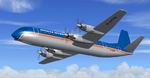 0.57Mb (376 downloads)
FS2004 Vanguard 952 Invicta International Textures only. (ex Air Trader) This aircraft was one of the Air Holdings stock and had been on lease to Air Trader of Sweden. After it's return it was leased to Invicta International in March 1973 still in the Swedish operators livery. It was sold to Invicta in October of that year. Starting life as CF-TKB with Trans Canada Airlines, this aircraft like so many of the type 952 ended it's career with Europe Aero Service and as F-BXAJ flew it's last service on 27th July 1979. Requires the FSDS Vanguard model by Rick Piper here. Repaint by Garry Russell. 581K
File available at
Brit Sim.
Please report if broken
Posted Sep 8, 2009 23:29 by archive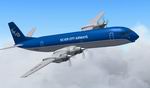 0.49Mb (457 downloads)
FS2004 Vanguard 952F Silver City Airways Textures only. On return from lease with Air Trader of Sweden G-AYLD found itself again without immediate placement so Air Holdings set outbout using the machine again. This time the name Silver City was resurrected. Air Holdings owned the name as it was owner of British Air Ferries who had acquired the name in the merger that formed Britsh United Air Ferries. The days of mass Bristol Freighter flights was not to be repeated as the lone Vanguard plodded about from February to November 1973. It was to be joined by G-AYFN which was delivered in March but did not enter service as it was needed for lease to a re-financed Invicta. That aircraft's place was to be taken by a BEA aircraft on lease but that machine was not delivered and toward the end of the year it was decided not to continue flying. Silver City quietly faded away again, but this time it was for ever. Requires the FSDS Vanguard model by Rick Piper here. Repaint by Garry Russell. 497K
File available at
Brit Sim.
Please report if broken
Posted Sep 8, 2009 23:29 by archive