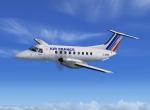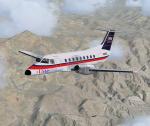 12.55Mb (5327 downloads)
The Brasilia went into service in 1985 and is still giving good service across the world a quarter of a century later. It is a twin turbo-prop commuter airliner with accommodation for 30 passengers. Full package for FS2004 with custom panels and VC, full moving parts and air stairs. Realistic and pleasant flight dynamics. The package includes 4 liveries. Sound package by Aaron Swindle. Model by Jean-Pierre Brisard and Bob May - Premier Aircraft Design.
Posted Jan 17, 2011 12:53 by bob.may@premaircraft.com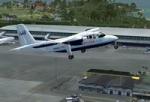 6.35Mb (2236 downloads)
This Anguilla Air Services AAC BN2 Islander. Based in the island of Anguilla this airline serves the Northern Islands of The Caribbean. Full model including VC. BN2 Islander model by Marcel Kuhnt.
Posted Jan 15, 2011 09:27 by Kenje Thomas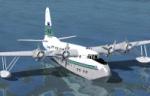 14.64Mb (3025 downloads)
The Solent was a large and powerful flying boat airliner of 1946 built for BOAC and TEAL (Tasman Empire Airways Ltd). The last Solent was retired in 1960. A Solent 3 of BOAC and Solent 4's of TEAL (early and late) and Aquila Airways included. Version 3 model with much better panel and virtual cockpit. For FS2004, an FSX version is available separately. By Jens B. Kristensen
Posted Jan 5, 2011 14:26 by Jens B. Kristensen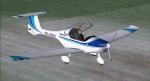 6.78Mb (3600 downloads)
ATEC 122 ZEPHYR. A two-seat, low-wing ultralight, manufactured in the Czech Republic by ATEC v.o.s. The model is created using Gmax, with 2D cockpit, fully clickable virtual cockpit and all moving parts. Works with FS2004 and FSX. Model created by Pavel Karásek.
Posted Jan 3, 2011 05:20 by uploader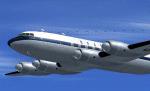 13.37Mb (2037 downloads)
The HP81 Hermes was a British airliner from 1948, used by BOAC for its African routes in the early 1950s, and then by various charter companies for the next 10 years. Five variants are included here: BOAC (early and late), Airwork, Air Safaris and Skyways. Version 2.0 for FS2004, an FSX version is available separately. By Jens B. Kristensen.
Posted Dec 27, 2010 09:05 by Jens B. Kristensen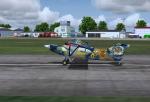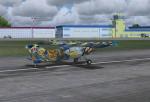 18.28Mb (2121 downloads)
FS2004 Maule M7 Taildragger Bush Flying. This is the complete aircraft with 2D and Virtual cockpit (VC). Original by Mikko Maliniemi. Handdrawn repaint by Ingo Schwan.
Posted Dec 26, 2010 07:51 by Ingo Schwan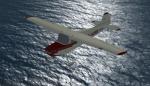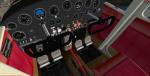 2.89Mb (7036 downloads)
FS2004/FSX Cessna 170B. Glass fix so it is ow transparent from inside. Exterior glass will seem grey in some video cards. Doors and engine cowl : shift-e Side windows : spoiler key (/) 2) POP-UP PANELS : Note - this model does not include a 2D panel shift-2 : radios shift-3 : GPS shift-4 : Nav Enlarge shift-5 : Compass shift-6 : Mini Panel
Posted Dec 26, 2010 04:36 by Mike Hudson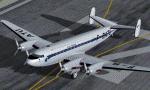 12.92Mb (2663 downloads)
Version 1.0 December 2010. A french airliner of the immediate postwar years, the Languedoc served Air France and a few other airlines until the end of the 1950's. Textures for Air France, LOT (Polish Airlines) and Aviaco (Spain) are included. This is for FS2004; an FSX version is available as a seperate download. By Jens B. Kristensen.
Posted Dec 22, 2010 05:12 by Jens B. Kristensen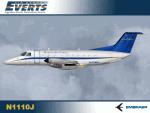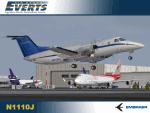 6.20Mb (1006 downloads)
Textures only. Everts Air Cargo flies an eclectic fleet of aircraft providing cargo services throughout Alaska. Among those aircraft are 2 cargo configured EMB120RT's, one being this one bearing registration N1110J. Everts Air Cargo was formed in 1995 as a FAA Part 121 certificated cargo airline. Everts Air Cargo is based in Fairbanks Alaska, but all scheduled flights are operated out of Anchorage, Alaska where mail and the majority of freight are received. Everts provides scheduled freight service to 12 major hubs in Alaska as well as seasonal service to Deadhorse. Everts also offers charter and flag stop services throughout Alaska. The fuselage and tail textures in this repaint are 32-bit with no mips. A special thank you to Steve Lewis for inspiring and doing the quality assurance on this repaint. This is a textures only package; you must have the EMB120 package by Erick Cantu, Daniel Halpern and Steve Drabek. The fuselage and tail textures in this repaint are 32-bit with no-mips. Repaint by Jeffrey S. Bryner.
Posted Dec 18, 2010 10:17 by Jeffrey S. Bryner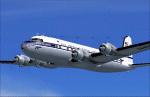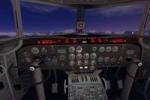 58.57Mb (9464 downloads)
This base package includes 24 colour schemes covering the period 1942-2006, including Pan American, USAAF, SAS, Loftleidir, Buffalo Airways and many others. Version 3.0 model for FS2004, with improved flight dynamics, more accurate model and more details in the virtual cockpit. Model by Jens B. Kristensen. For FS2004 only, an FSX version is available seperately. A texture error in the 3.0 release is corrected here.
Posted Dec 17, 2010 15:45 by Jens B. Kristensen