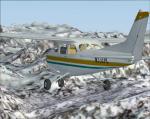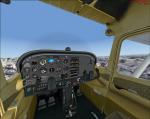 3.32Mb (708 downloads)
This texture has a tiny sea green stripe over a big gold stripe ontop of a sea green one. It comes in a regular and IFR version, with custom 2D panels for both. Also includes a custom 3D cockpit. Club 508
Posted Aug 22, 2011 18:27 by Club508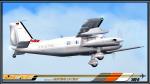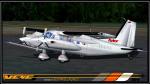 12.95Mb (2285 downloads)
FS2004 Dornier 128-6 "the unfinished" - in it's current TU Braunschweig layout. Detailed Gmax rebuild with completely instrumented flyable VC though with FS2002-style levers and unfinished interior. Just about all that moves on the real thing moves accordingly here. Further improved flight characteristics using the FS9 turboprop model now featuring properly flat-rated PT6A-110 engines. Treat this bird nicely and it will treat you well also. Disregard it's few limitations, gmax design by Antonis "Anthony" Konstantinidis Panel,most gauge programming, soundset and flight dynamics by Mathias Elsaesser. Texture by Gustavo La Cruz.
Posted Jul 2, 2011 19:11 by Gustavo La Cruz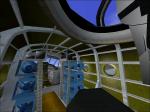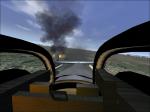 0.81Mb (819 downloads)
FS2004 / FSX panel option to display virtual cabin views for the twin-engine bomber Beechcraft AT-11 from Milton Shupe (Requires at11pkg2.zip). There are no changes to the fantastic original panel but 5 additional views of the datailed inner fuselage, showing the bomb storage room, the bombardiers seat and the turret gunners place plus 3 fixed external views. Just use key 5 as shiftkey at the numpad. Configuration from Erwin Welker.
Posted Jun 30, 2011 05:14 by Erwin Welker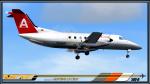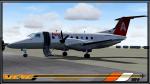 8.15Mb (3167 downloads)
This is the Embraer E120 Of Avior Airlines, Reg. YV-667C, freeware Embraer 120 model by Erick Cantu, 2d panel by Horst Paetzold (no VC), Texture by Gustavo La Cruz
Posted Jun 28, 2011 23:52 by Gustavo La Cruz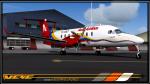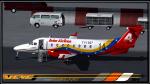 18.27Mb (1870 downloads)
This is the Beechcraft 1900D of Avior Airlines, this is a Regional Airlines from Venezuela, Reg. YV1367, Model by Premier Aircraft Design, Texture by Gustavo La Cruz
Posted Jun 28, 2011 23:47 by Gustavo La Cruz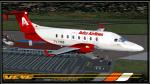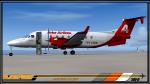 18.36Mb (1876 downloads)
This is the Beechcraft 1900D of Avior Airlines, this is a Regional Airlines from Venezuela, Reg. YV1366, Model by Premier Aircraft Design, Texture by Gustavo La Cruz
Posted Jun 28, 2011 23:26 by Gustavo La Cruz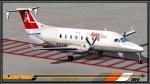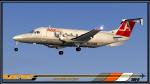 18.69Mb (1562 downloads)
This is the Beechcraft 1900D of Avior Airlines, this is a Regional Airlines from Venezuela, Reg. YV1370, Model by Premier Aircraft Design, Texture by Gustavo La Cruz
Posted Jun 28, 2011 22:51 by Gustavo La Cruz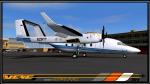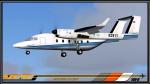 12.72Mb (3653 downloads)
The Sukhoi 80 is a new short-haul aircraft for regional airlines. The famous Russian design bureau Sukhoi, best known for their high performance fighters, designed the aircraft. The SU-80 is their first passenger aircraft. The aircraft was build by the Kamsolsk-upon-Amur aircraft production association, in the eastern part of Russia. First flight of a 24 seats model took place on 4 September 2001. After this, the aircraft was stretched by about 4 feet, to make room for 6 more seats, arriving at the 30-seat aircraft it is now. Operation can take place in any weather condition, during day and night and from unpaved runways. Add-on FSCOF/FS9, Autor by Robert Versluys, Texture by Gustavo La Cruz
Posted Jun 18, 2011 04:41 by Gustavo La Cruz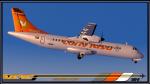 16.83Mb (4317 downloads)
This is the ISDT ATR 72-200 version V2.0, with Conviasa Livery, model by ISDT Group, Texture by Gustavo La Cruz
Posted Jun 17, 2011 15:48 by Gustavo La Cruz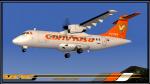 18.56Mb (2373 downloads)
This is the ISDT ATR 42-300 V1.0 with Conviasa livery, Model by ISDT Group. Texture by Gustavo La Cruz
Posted Jun 17, 2011 15:48 by Gustavo La Cruz