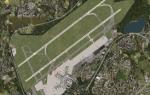 4.48Mb (1093 downloads)
Complete rework of the default FSX airport. Custom buildings, textures and new animated jetways. (Source Files only!) By Thomas Ruth This pack is not required for those who just want the scenery.
Posted Jul 8, 2011 16:21 by Thomas Ruth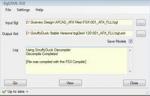 1.81Mb (3393 downloads)
Bgl2Xml is a decompiler for Microsoft FS9 and FSX scenery bgl files. The current version is 1.3.6. This contains both the GUI and Command line versions of the utility. Please read CommandLine Readme.txt for details of the parameters for the command line version.
Posted Jan 28, 2011 12:44 by Jon Masterson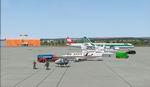 80.26Mb (22472 downloads)
FS Scenery Design - Rwy12 Object placer Program v1.2. Rwy 12 Object Placer is an easy to use program that enables you to enhance the world of FS2004 (or FSX). Just slew your aircraft to anywhere you wish and with a mouse click place a library object there. This version INCLUDES all 4 zip files - rw12_program_v12.zip plus Libraries 1, 2 and 3: rw12_lib1_v12.zip, rw12_lib2_v12.zip, rw12_lib3_v12.zip. By Israel Roth and Seev Kahn.
Posted Sep 2, 2009 23:11 by archive
2.45Mb (2053 downloads)
FSX KML, v1.10 beta, a freeware scenery design tool that converts Google Earth .kml files into FSX scenery. By Matthew Styles. 2.5MB
Posted Jun 23, 2009 14:18 by archive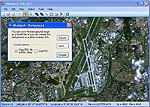 8.30Mb (7454 downloads)
The present version of SBuilderX, version 310, is a scenery creation tool for FSX. SBuilderX produces the following types of scenery: - Land and Water Class Scenery - Photo Scenery - Vector Scenery - Exclusion Rectangles - Objects and Macro Placement - Ground Textured Polygons
Posted Jun 23, 2009 14:18 by archive
22.98Mb (2990 downloads)
Airport Design Editor 1.40 ADE 1.40 is the latest version of Airport Design Editor. In addition to a number of bug fixes and enhancements this version introduces an Approach Designer. Many users want to see aircraft flying reaslistic approaches to airports. In many cases users updating and airport can affect the way approaches work. The new Approach Designer provides a graphical interface and mimics the GPS in FSX. For full details of what's new in 1.40 please check the change log.
Posted May 5, 2009 11:50 by Jon Masterson
0.71Mb (6168 downloads)
Flight Simulator Scenery Creator 1.2.7 Upgrade FS Scenery Creator is a freeware scenery designing program. Features include an intuitive user interface, support for all versions of Flight Simulator and ability to read most standard macros. The program is available in English and seven other languages. Requires a prior installation (version 1.2.5/6) (above). This upgrade fixes the autosave bug. By Derek Leung. 733K
Posted Jun 23, 2008 14:18 by archive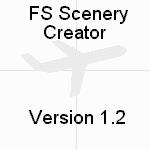 3.49Mb (11161 downloads)
Flight Simulator Scenery Creator 1.2.5 FSSC is a freeware scenery designing program. This new major release includes even more support for FS2000/CFS features, better macro handling, AFD and Area16N support, detailed tutorials, Autosave, and an intuitive user interface. SCASM, by permission of Manfred Moldenhauer, is also included. The program is available in English and six other languages. No prior intallation needed. By Derek Leung. 3.6MB - see below
Posted Jun 23, 2008 14:18 by archive
1.29Mb (2168 downloads)
Flight Simulator Scenery Creator (Official) FS Scenery Creator is a high-level graphical scenery creator. The program allows for the creation airports. This program does not require a previous installation. FSSC can now convert Airport 2.xx files. MSVBVM50.DLL is required, but not included (should be in your Windows/System folder - if not - here (650K)). This is an official release. By Derek Leung. 160K
Posted Jun 23, 2008 14:18 by archive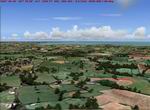 0.43Mb (4963 downloads)
FS2004 Autotrees Beta v0.1 - a programme to "plant" autogen trees in FS2004 (FS9). Autotrees was written to automatically write any number of autogen files. It will only produce files containing trees, and I can't see a way to produce buildings the same way. It was written using UK VFR Photographic Scenery as a testbed, but should work with any photoreal ground textures. The accuracy of the output is extremely dependant on the quality of the texture files used. The included jpegs are all "untouched" taken after a couple of seconds running Autotrees. Autotrees can produce over 120 files per minute on an AMD 2.0 Ghz computer. Thats over a million trees an hour; how's that for global offsetting!By David J Griffiths. 443K
Posted Jun 23, 2008 14:18 by archive