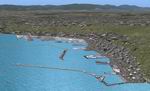 40.52Mb (1858 downloads)
FS2004 Algiers Scenery Package. The designed territory is understood between the 35 54 N and 20 43 N and 001 46 W and 008 25 AND in its north area. In the south part where the big deserts and ergs are it shows from Tindouf in the frontier with Morocco (008 55 W) until Illissi frontier with Tunisia (008 55 AND). Its total width in the north is of 940 kilometers. In the South 1670 kilometers Its north depth to south is of 1816 kilometers. It culminates in the south in Tamanrasset and their dominant mountainous system in the area.They can be carried out north trips to south until Tamanrasset guided by the corresponding radionavs or of Bechar until Ouarzazate and to continue toward the islands Canaries. Author Toni Agramont. 41.5MB Patch: This pach solves some anomalies detected in some airports of the scenario . 17MB
Posted Jun 23, 2008 14:24 by archive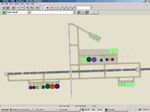 0.28Mb (1382 downloads)
FS2004 AFCADs of All Major Indian Airports. AFCAD Files of All Major Indian Airports. Files for VAAH (Ahmedabad), VOBG (Bangalore), VOCI (Cochin), VOTV (Trivandrum), VAPO (Pune), VANP (Nagpur), VIAR (Amritsar), VOMM (Chennai), VOHY (Hyderabad), VAGO (Goa). All Airports can now easily handle loads of AI Aircrafts of all sizes as lots of Gates have been added. Extra Taxiways, Longer Runways, ILS and Lighting for all Runways, New Tower Views, etc are Special Features. By Rutvij Talavdekar. 285K
Posted Jun 23, 2008 14:24 by archive

4.58Mb (2933 downloads)
FS2004 Carrier Príncipe de Asturias. Fully landable deck with night lights. Very detailed, with crew and four helicopters included. The model for FS2004 places the ship outside the bay of Santander, Spain, at N43.36, W 3.47. A new airport will appear among your Spanish ones called R11S. If you have previously discharged them, she will be in companion of the LPD Galicia, the LHD Juan Carlos I and the frigates Alvaro de Bazan and Reina Sofia, also available in simviation. Made by Alberto García Lledó. See Docs for detailed credits.
Posted Jun 23, 2008 14:24 by archive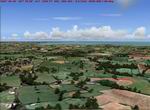 0.43Mb (5691 downloads)
FS2004 Autotrees Beta v0.1 - a programme to "plant" autogen trees in FS2004 (FS9). Autotrees was written to automatically write any number of autogen files. It will only produce files containing trees, and I can't see a way to produce buildings the same way. It was written using UK VFR Photographic Scenery as a testbed, but should work with any photoreal ground textures. The accuracy of the output is extremely dependant on the quality of the texture files used. The included jpegs are all "untouched" taken after a couple of seconds running Autotrees. Autotrees can produce over 120 files per minute on an AMD 2.0 Ghz computer. Thats over a million trees an hour; how's that for global offsetting!By David J Griffiths. 443K
Posted Jun 23, 2008 14:24 by archive
1.83Mb (1118 downloads)
FS2004 Wanshank AFB Iraq Scenery & AI Aircraft pack. Created a new airfield called Wanshank in Iraq with various AI aircraft doing sorties and TNG`s at Wanshank. Includes AI F-18 model by Mikko Maliniemi, Contains everything needed to activate all Canadian CF-188 (F-18) units and also includes realistic aircraft textures and callsign voicepacks. This package includes AI F18`s , and other aircraft. 1.1MB
Posted Jun 23, 2008 14:24 by archive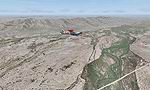 92.40Mb (1511 downloads)
FS2004/FSX Phoenix, Arizona Photo Scenery AddPack. Adds another 3500 sq km to the Phoenix AZ standard resolution scenery. This pack contains the whole Sierra Estrella and the White Tank Mountains. Scenery is in standard FS2004 resolution of 4.7 m/pixel. Requires PHX07_LR.ZIP. By Gottfried Razek.
Posted Jun 23, 2008 14:24 by archive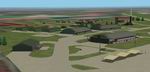 3.01Mb (2163 downloads)
FS2004 RAF Coningsby. situated in the county of Lincolnshire, UK. Originally a large bomber airfield, it opened during the Royal Air Forces expansion period, late 1930's. It was expanded in the 1950's to accommodate the Vulcan bombers. Better known in recent years as the home to part of Britain's defensive fleet of F4 Phantom's, and F3 Tornado's, Coningsby is now home to the Operational Conversion Unit for the Typhoon. This is one of a series of UK military bases, and has been built to be compatible with the UK VFR scenery. These scenery files were payware. They are now freeware. Steve Anderson. 3.1MB
Posted Jun 23, 2008 14:24 by archive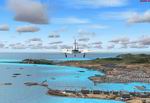 18.40Mb (4169 downloads)
FS2004 Balearic Islands This is had been the first scenery design that I had made for Fs2004 before the appearance in the markets the new Fs2004 and for my own pleasure and residents in the islands I wanted to represent it as accurately as possible with 100% of detail. Primary this scenery is for VFR and totally turistic flights. 230 towns are represented and 7 0ld monumentsso Cartuja of Valldemosa, Monastery of Lluc, Old castle Son Vivot,Castle of Capdepedra, Hermitages of St Elm and mucho more.....Ah ! and the residence of Michael DOUglas S'Estaca. The actual version of Fs2004 enhance the landscape By Toni Agramont. 18.8MB
Posted Jun 23, 2008 14:24 by archive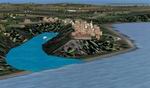 7.43Mb (3252 downloads)
FS2004 Corsica Package. The Corse…. for the French, The Corsica for the Italians, Corscega for the Catalans… Corsica cradle of Napoleon Bonaparte. Closed fist whose index finger points toward the gulf of Genoa. He has 1047 kilometers of abrupt coast. Their longitude but big it reaches the 184 kilometers for 84 of wide. It is three times more big that Majorca, The island bigger than the Balearic ones. Their culminating height. The mount Belt reaches the 2700 meters of altitude.By Toni Agramont. 7.6MB
Posted Jun 23, 2008 14:24 by archive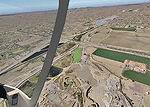 63.56Mb (2639 downloads)
FS2004 Phoenix, Arizona hi-res scenery part 3 - Phoenix East. This is the third part of high resolution ground scenery for Phoenix, Arizona (AZ), containing the area east of Sky Harbor. Stopping short of Falcon Field, which will be contained in a separate package, it connects seamlessly to part 1: Sky Harbor and contains another 150 sq km, bringing it to a total of 450 sq km. The resolution is 1.2 m/pix. By Gottfried Razek. 65MB
Posted Jun 23, 2008 14:24 by archive