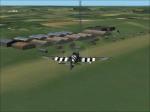 1.04Mb (445 downloads)
A set of 26 replacement BGL's for Gary20's wonderful BritObj.bgl (BoB Package) and the RAFLib.bgl (RAF Building Object) to fix several issues with the old ones. Plus two new C-Type Hangars by Gary in his FSDS Package. All recreated in GMax and optimized for better FPS.
Posted Apr 20, 2011 02:17 by Pen32Win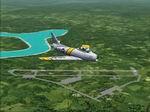 0.42Mb (1438 downloads)
Translucent and Transparent Grass Textures for Steve McClelland's Far East Scenery Package and Williamtown RAAF Scenery, but they can be used in any scenery package by simply renaming the files appropriately. These were created by Kelticheart for the purpose of 'blending' the airfields in older non-GSL scenery into the parent scenery more effectively. I am just doing the posting on these with Kelti's blessing. Tom Sanford, Tango_Romeo, sanfordze@bellsouth.net Whether you use the translucent grass textures, which still outline the grass area of each airfield, but in a 'blended' way, or chose the transparent textures for the 'no grass' look(my preference), you will find that your old airfields take on a new look of realism. This is freeware and subject to then normal conditions. Installation is simple for the Far East and Williamtown. Simply paste the appropriate texture files into the texture folders for each scenery package. Backup your originals in case you want them later.
Posted Oct 27, 2009 22:22 by Tom Sanford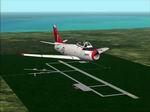 0.10Mb (1080 downloads)
This file contains a simple scenery addon which gives you an authentic Australian base at Williamtown. This base can be used in WWII and modern scenarios. Williamtown is the closest airbase to the Allies main fleet anchorage in the southwest Pacific.
Posted Oct 27, 2009 22:18 by Tom Sanford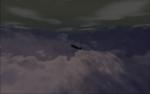 5.36Mb (2037 downloads)
This is basically a mix of several Microsoft flight-sim cloud textures I did a couple of years ago. Credits: I created nothing...only used various textures available for download from several flight-sim communities. No textures were knowingly included that were created by an independent developer. However, if by chance one slipped through, please notify me for proper credit if you feel a texture is yours.
Posted Aug 13, 2009 14:06 by Mike Barina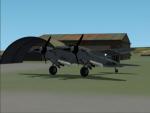 0.34Mb (773 downloads)
Raf Banff(Scotland) airfield scenery for CFS2. This includes GSL scenery which will display in missions or free flight. RAF Banff was an operational Strike Wing base between 1943 and 1945. It was host mainly to Mosquitoes and Beaufighters. The following file is needed for the scenery to work: GSL_RAF_Buildings.zip http://www.sim-outhouse.com/index.php?lloc=downloads&loc=d .. The files by me are freeware, you can use them in any way. Don't blame me if your computer explodes. Enjoy. The_Editor
Posted Jul 8, 2009 11:48 by Andrew Hemmens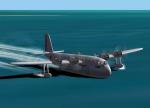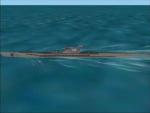 0.01Mb (729 downloads)
This is an invisible ship model that will appear to be an aircraft carrier in Mission Builder. You can place her anywhere in the water you wish and have your seaplane, flying boat or 'player' ship 'takeoff' or 'launch' from her. Your plane or ship will begin the mission in the water at the point you have placed the Invisible Tender. NOTE: She will not work for any seaplane that has landing gear. She totally eliminates the need for 'seabases'/'water runways'.
Posted Jun 23, 2009 12:36 by Tom Sanford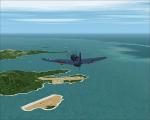 1.64Mb (1762 downloads)
This is a rework of the default scenery which includes a ground 2k rework of the reefs,the 3 default airbases Eten Param and Moen have their GSL enhanced.Dublon island scenery and GSL included.
Posted Mar 30, 2009 22:58 by Dog1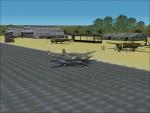 3.37Mb (1356 downloads)
USAAF Noumea and Plain des Gaiacs airfields.
Posted Mar 28, 2009 21:43 by Dog1

4.33Mb (1147 downloads)
DOG1ís Marianas USAAF B29 airfields These include Guam North field, Isley field Saipan, Tinian North field and Iwo Jima emergency landing and escort fighter strip.Note that the runways in most cases are 8500ft long.I have included some interesting links to sights with lots of info and images.Due to the size of these bases I have reduced the gsl scenery objects to the minimum. Note: Required multiple extra files to be installed! See docs for info ...
Posted Mar 28, 2009 05:11 by Dog1
0.07Mb (911 downloads)
CFSII Scenery: Pacific-Far East Scenery Fix for Missing fields in Korea. By Steve McClelland. 69K
Posted Jun 10, 2008 11:30 by archive