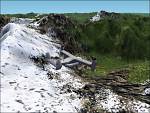 4.05Mb (650 downloads)
Glacier Park for CFS2. Mikhail Migebüff. 4.1MB
Posted Jun 10, 2008 11:30 by archive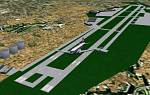 0.17Mb (484 downloads)
CFS2 scenery GZR_Terhran_Mehrabad V.1.0 It has two lighted runways. They are in the same place as in Fs2000. "Dual Start" in free flight is also installed. Start at either end of the runway or on the ramp. It is at almost 4,000 feet altitude. All standard objects are used. There are no textures in the texture folder. The frame rate should be very good. By Ric Charlebois-GZR Frenchy, Frenchy 335th.
Posted Jun 10, 2008 11:30 by archive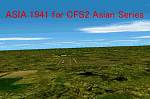 0.15Mb (1478 downloads)
ASIA 1941 Scenery for CFS2 Asian Series! by Yoshi This Scenery was made with Missions for Campaign, so this Scenery doesn't have any objects. Asia 1941EScenery adds famous airports during World War II to CFS2. China, Manchuria, Korea, Malaysia, the Philippines, Indonesia, Taiwan, Indochina (present Vietnam), Burma, USSR, India, Thailand. There are Missions and campaigns "CFS2 Asian series" for this Scenerys! Please ask me by mail if you want to upload my Scenery into your homepage. Yoshitsugu Nagata. 149K
Posted Jun 10, 2008 11:30 by archive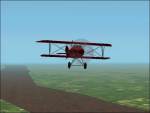 1.64Mb (1228 downloads)
AIR World War One scenery for CFS2. Included are 14 airfields 7 German and 7 allied (13 have refueling areas) also a multiswap mission to put flak over the trenches get cfs2 multiswapper from raf662.com I know there was no adf in ww1 but i put in ndb's anyway (in case you get lost!!) Amiens 200 Auxi-le-Chateau 201 Bertangles 202 Bruay-eu-Artois 203 Cachy 204 Cambrai 205 Cappy 206 Douai 207 Lagincourt & Favreuil 208 Lille 209 Noex-le-Mines 210 St Quentin 211 St Pol-sur-Ternois 212 Hopefully I'll be able to improve it later (railroads,roads etc) but I've had enough for now!!! Steve Richardson. 1.7MB
Posted Jun 10, 2008 11:30 by archive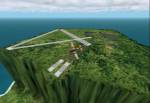 0.83Mb (473 downloads)
CFS2 Blues Aslito is a 3000 ft high base North of Aslito.can be used in cfs2 for bomb runs,landing and takeoff practice,races and all sorts of stuff!Designed and created by Steve Krom Aka:_231_Blue82_IJN. Scenery for Microsofts Combat Flight Simulator 2.
Posted Jun 10, 2008 11:30 by archive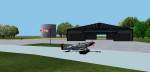 0.60Mb (375 downloads)
GZR_Debden Version 1.0 By Richard Charlebois AKA:- "GZR_Frenchy/Frenchy 335th" riqqom@aol.com GZR_Debden is a CFS2 scenery depicting the home of the 334th,335th and 336th Fighter Squadrons. Since Debden was not orginally in CFS1 these Historic 4th Fighter Group Squadrons will now have a base in CFS2. It features three lighted runways placed in the exact locations of the original. "Dual Start" in free flight is also installed. This allows a choice of starting from either the end of the runway or the ramp near the hanger. Refueling is available. 626K
Posted Jun 10, 2008 11:30 by archive
3.87Mb (1114 downloads)
CFSII NW Africa. For CFSII only. Adds 74 new fields to Algeria, Morocco, Tunisia, Canary Islands, Cape Verde Islands, Azores. NDB file included. Nite light fields, hangers, etc. Textures included. All fields will show up in the country of ownership, IE : Morocco, Spain, etc. By Steve McClelland. 3.9MB
Posted Jun 10, 2008 11:30 by archive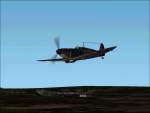 1.37Mb (640 downloads)
CFS2 scenery: GZR_Biggin Hill It is scaled from actual maps and diagrams. Nicknamed "Biggin on the Bump" by the RAF. It has both the old and new long runway. "Dual Start" in free flight is installed. Start options are the ends of the runway or the ramp. The base is NOT in the same location as CFS1. It is in the correct location and position. By Ric Charlebois, GZR_Frenchy-Frenchy 335th. 1.4MB
Posted Jun 10, 2008 11:30 by archive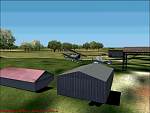 0.44Mb (456 downloads)
GZR_Fowlmere Version 1.0 By Richard Charlebois AKA:- "GZR_Frenchy/Frenchy 335th" GZR_Fowlmere is a CFS2 scenery "scaled" from actual maps and schematics. It features minimal night lighting for the grass runway but no lighting on the abandoned "old" runway now used as a taxi way. It is a very short hop to Duxford and a road is connected to Duxford. "Dual Entry" in free flight is also installed allowing a choice of starting from either the end of the runway or on the dead end taxiway near the control tower. Maybe over a thousand trees. night traffic between GZR_Duxford and GZR_Bassingbourn. This scenery is NOT in the same location as depicted in CFS1 but rather in the correct location and position. 453K
Posted Jun 10, 2008 11:30 by archive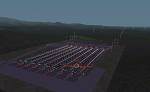 2.77Mb (216 downloads)
231st Kokutai IJN squad . Pillon Racing course for online use, Fully night lighted ,Frame rate friendly ,8 aligned runways, Refuelling in large hangar. possiblities are endless Designed by Alasdair Fisher aka "231_Akira_IJN". 2.8MB
Posted Jun 10, 2008 11:30 by archive