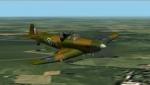 2.64Mb (892 downloads)
This is the Jed's Padbury Aircraft version of the Boulton Paul Defiant. With the demise of the Padbury site, the file is uploaded here for preservation.
Posted Dec 29, 2010 12:14 by Tom Sanford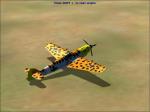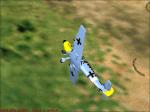 8.94Mb (611 downloads)
This is a GMAX BF109F model created from scratch. My 1st project. I needed a good version of the F so I made it from scratch. Main Panel came from one Paul Ruffat's planes.
Posted Dec 23, 2010 00:26 by vincent farnham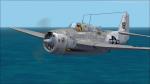 1.01Mb (421 downloads)
This is a texture for The B-24 Guys OH Avenger. Its in the Atlantic Scheme for VC-13. The base texture was done by Rip Lichliter and can be found here. All I did was to put on some decals and touch up a couple of things. The prop is by Kelticheart. Thanks to all who advised on this project. Have Fun, Bub
Posted Dec 7, 2010 12:20 by Bob McGee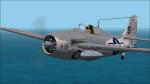 0.82Mb (481 downloads)
Hi All, These textures represent a FM-2 Wildcat in the ASWII Atlantic paint scheme of VC-13 off the USS Tripoli, CVE-64. Included is the US_Pilot, so you don't have to download the Aces Pack if you don't want it. A revised prop, based on one of Kelticheart's. And a fix to make the rocket pylons metal colored. You will need either Gramp's original FM-2 or the one I uploaded here. Make sure to read the ReadMe. Thanks and have fun, Bub
Posted Nov 27, 2010 09:16 by Bob McGee
92.22Mb (583 downloads)
This is the set of airplanes I sent out with the "American Campaign Advanced Nav Upgrade." There were a few things that were not up to my standards so I repaired those planes. It bothered me alot that I did not include an historically accurate loadout for the Bf 109 so here have I made my amends. This set is all inclusive of the first in case some might be interested in just the planes. The list includes panel reworks for the stock American fighters. The British Hurricane IIB&C, Typhoon and Tempest, also the Martlet created with Korey's really cool repaint with the spec loadout. It's a Wildcat with rockets. The German Bf 109, FW 190A-8, HE 100D with two skins. All of them have AUTOPILOT and GPS. I'd been having some trouble with the CGI for a couple of these planes and I worked all that out, now I'm redistributing these amazing looking planes, so amazing they justify the two days I put into them. Included is all the info from the ACANU pack. I reorganised the gunstations info to make it more readable, and updated some of the engine specs for my birds in the reference doc. Also, I changed the amounts of rounds on two models because I had an attack of conscience. This set is now completely and utterly historically accurate. (CROSSED FINGERS.) I'm leaving the F6F-3 an F6F-5N NIGHTFIGHTER gunout. Two 20mm cannons, I'm sure you understand. My email is inside the "how to." Anything good can be better, I welcome your ideas.
Posted Nov 26, 2010 05:22 by vincent farnham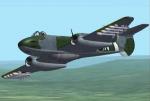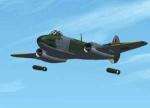 0.09Mb (529 downloads)
This download contains a new DP/CDP and weapons for the TR/Alpha Meteor F3. Installing these will give you six loadouts: Guns, Guns (Long Range), Rockets, Rockets (Long Range), Bombs and Bombs (Long Range).
Posted Nov 19, 2010 18:30 by Tom Sanford, Tango_Romeo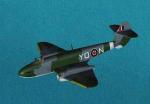 3.19Mb (275 downloads)
The texture.616 folder in this download contains the alternate textures for the TR Alpha Meteor F3....the camo textures shown in the download thumbnail. These were intended to be included with the aircraft download. but were overlooked. To use these textures simply replace the contents of the current F3 texture folder with the files from the texture.616 folder.
Posted Nov 18, 2010 22:21 by Tom Sanford, Tango_Romeo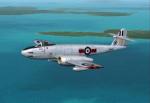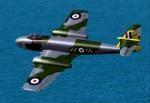 7.50Mb (1154 downloads)
This is my adaptation of AlphaSim's freeware FS9 Meteor F8 to CFS2. While she retains her original textures (85 and 245 Sqdrns), she has new AIR, DP and CFG files which allow her to perform properly in CFS2. (She's 'Warp Bug Proof' and will dogfight aggressively.) And while she is not multi-LOD, she gives high FPS performance. The downside to this aircraft is that her belly and wing tanks are part of the model, as opposed to payloads. The spoiler key (/) operates the airbrake. The sound is aliased to Lear45, which is included.
Posted Nov 17, 2010 23:13 by Tom Sanford, Tango_Romeo
1.21Mb (350 downloads)
Lear45 Panel and Sounds for CFS2 Jet Files. For jets that use the Lear 45 Panel or Sounds. The Lear45 folder which should be placed in your CFS2/Aircraft folder along with your planes. It contains jet sound files used in aliasing the sounds and/or panels of jets in CFS2.
Posted Nov 16, 2010 12:37 by Tom Sanford, Tango_Romeo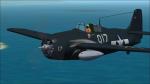 2.02Mb (553 downloads)
This pack contains 5 textures for the aircraft, from my previous upload, of the FM-2 Aces. They are: LT Ralph Earle Elliott Jr, VC-27, USS Savo Island, CVE-78, 9 victories LCDR Harold Nathan Funk, VF-26, USS Santee, CVE-29, 6 victories, 1 with VF-23 ENS Joseph Dennis McGraw, VC-10 & VC-80, USS Gambier Bay, CVE-73, 5 victories LT Kenneth George Hippe, VC-3, USS Kalinin Bay, CVE-68, 5 victories, Ace in a day LT Leo Martin Ferko, VC-4 & VC-20, USS White Plains, CVE-66, 5 victories Also included is a replacement US_Pilot and the files to make him visable. Thanks to all who assisted me in this project. Please read the ReadMe. Thanks and have fun, Bub
Posted Nov 16, 2010 12:06 by Bob McGee