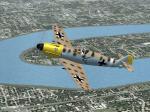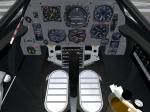 7.70Mb (956 downloads)
This is the complete and final version of the SimBattleBirds Bf109E-7. I am giving it away free to promote the new pricing specials I have on the site for this plus the FW190A-8 and Hawker Hurricane Mark II. All versions are half price this month and are updated with new skins.
Posted Nov 12, 2013 15:45 by Vincent Farnham/SimBattleBirds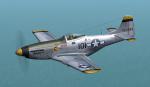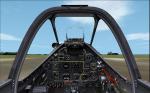 14.52Mb (2083 downloads)
This package features 8 new bare metal skins especially made for the Alphasim P- 51D FS2004 model. These textures are dedicated for Combat Flightsim 2, but they will of course look good on the FS2004 model too. Complete AC package.
Posted Nov 2, 2013 12:39 by Morton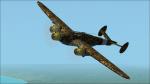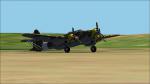 16.04Mb (342 downloads)
F. Giuli's CANT Z.1007 FS 09 Model, textures and aircraft files by F. Giuli with FSDS V.3 Gauges different authors CFS2 airfile, aircraft.cfg, panel modification and DP by Peperez (Pepe Rezende)
Posted Aug 27, 2013 04:22 by Pepe Rezende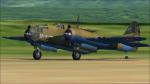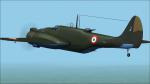 10.79Mb (412 downloads)
The Martin-produced Baltimore was a light-to-medium class bomber whose design was based highly on the Martin "Maryland" A-22 aircraft. The twin-engine, four-crew system was fielded en masse by forces of the United Kingdom through the Lend-Lease act (among others in limited production numbers) and would see action from 1942 through the middle of 1945 in Africa, the Middle East and Europe. By the end of the war, some 1,500 examples would be in circulation with Britain fielding the system in no fewer than five distinct marks. Italy Co-Belligerent Air Force used Martin Baltimores at bombing missions over the Balcans.
Posted Jul 19, 2013 08:40 by Pepe Rezende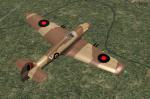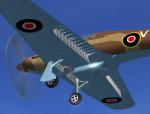 12.36Mb (933 downloads)
This aircraft is the Mac Roberts Sir Iain, It was one of four Hawker Hurricanes Donated by the Mac Roberts family and each were named after the Mac Roberts sons. This simulation is set up with all the possible combinations of armaments and has fairly high detail for CFS2. I wanted to share a test build that I had completed for a rough draft of one of my pay ware models. This aircraft has two versions...The MKIIB with 8 .303 caliber hispano guns and the MKIIC with four 20mm Hispano cannons
Posted Jul 19, 2013 01:23 by vincent farnham/vincentf563@msn.com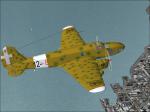 15.12Mb (308 downloads)
Designed by engineer Cesare Pallavacino, the Ca.309 was a low wing twin-engine monoplane. The fuselage was of welded steel frame. With the outbreak of World War II, 53 aircrafts were in service used for reconnaissance and interdiction operations against British forces. At the end of 1942, with the loss ofLibya, the last aircrafts were repatriated and were used at transport and communication missions.
Posted Jul 14, 2013 10:15 by Pepe Rezende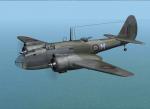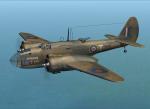 17.66Mb (645 downloads)
MARTIN BALTIMORE MK.V for CFS2. From an original FS2004 model by Francesco Giuli. Textures can of course be adopted for the FSX and FS9 model.
Posted Jul 13, 2013 13:57 by Morton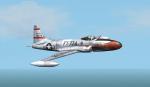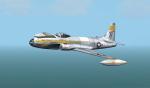 12.70Mb (390 downloads)
4 textures for the Alphasim F80 with all necessary files.
Posted May 4, 2013 10:35 by Morton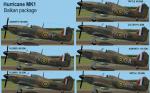 10.82Mb (369 downloads)
Seven new skins New 1680x1050 widescreen 2D panel with gauges Reworked dynamic shine. Uses the Aeroplane Heaven Hurricane. Morton
Posted Apr 13, 2013 22:38 by Morton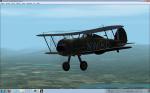 4.18Mb (391 downloads)
Gladiator Skins for thicko's Mk. II Gladiator model. While obsolete in the European theatre, the Gloster Gladiator played a major role for the Royal Air Force in North Africa and in Greece. The Gladiator proved, especially when flown agressively, an equal of the Italian biplane fighters, and could also handle some Italian monoplanes, such as the Fiat G-50 Freecia. In Albania, RAF 33, 80, and 112 Squadrons were primarily resonsible for offensive fighter sweeps and bomber escort until February 20th, 1941. On this day, Hawker Hurricanes equipped the pilots of RAF 80 Squadron, allowing for the Hurricanes to engage newer Italian monoplanes, such as the Macchi Mc-200 Saetta, and later German fighters, such as the Messerschmitt Bf-109 and Bf-110. These skins represent some of the aircraft flown by these brave pilots, including Nigel Cullen, Richard Acworth, and "Pat" Pattle.
Posted Apr 13, 2013 11:43 by Smashing Time