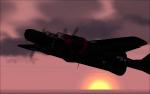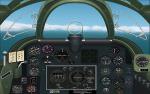 9.60Mb (1484 downloads)
P61B Black Widow with a new panel for CFS2. Original model by FDG.
Posted May 30, 2010 09:46 by captmercy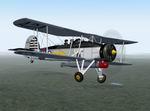 9.69Mb (1583 downloads)
ALPHA_Swordfish_CFS2.zip. The Fairey Swordfish was a torpedo bomber built by the Fairey Aviation Company and used by the Fleet Air Arm of the Royal Navy during the Second World War. Affectionately known as the "Stringbag" by its crews. Doing some Spring cleaning at Alphasim. Removing a few titles from the catalog to make them available as freeware releases. Here is our Fairey Swordfish Set for CFS2. 3 models, 3 textures. Includes panel and gauges.
Posted May 7, 2010 06:21 by Alphasim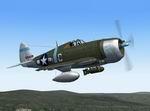 8.51Mb (2361 downloads)
ALPHA_P-47D_Thunderbolt_CFS2.zip. The Republic P-47 Thunderbolt, also known as the "Jug," was the biggest, heaviest, and most expensive fighter aircraft in history to be powered by a single reciprocating engine.[2] It was one of the main United States Army Air Forces (USAAF) fighters of World War II. Doing some Spring cleaning at Alphasim. Removing a few titles from the catalog to make them available as freeware releases. Here is our P-47D Thunderbolt Set for CFS2. 3 models, 7 textures, 2 panels. Includes panel and gauges.
Posted May 7, 2010 06:12 by Alphasim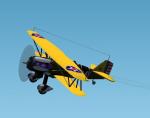 8.26Mb (651 downloads)
CFS2 version of AF Scrub Curtiss P-6E Hawk biplane fighter. Curtiss-built biplanes that equipped fighter units of the Air corps and Navy during the 1920's and 30's were inspired by the air racing during the early 1930's. The most famous of the Hawks was the P-6, first flown in 1929. The P-6E had a modified fuselage, single strut landing gear with stylish wheel fairings and a 700 hp engine with Prestone cooling. A total of 46 production P-6E's were delivered to the three fighter squadrons, the 17th, 33rd and the 95th. The last eighteen P-6E's were retired from the service in 1939, mostly donated to flying schools as non-flying training aids.
Posted Apr 29, 2010 00:10 by Pepe Rezende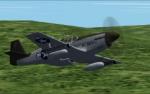 0.03Mb (581 downloads)
Included are instructions for programing and operating the radio CD player and corrected install instructions for the plane in case its not showing up in the game. captmercy
Posted Apr 26, 2010 13:17 by captmercy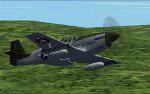 8.36Mb (1021 downloads)
Here's a ground attack version of the VB Planes P-51B. Thanks to Chuck "Led" Shelby for his P-51B Heavy Hitter to Sergey "Araks" Golovchev for his panel and David Slaski for helping out in general on all issues.
Posted Apr 26, 2010 09:44 by Peter Mercy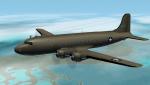 0.01Mb (479 downloads)
The contents of this file will correct some issues from the initial release. Proper naming of in the Aircraft.cfg to use the player air file. Night lighting for the Virtual Cockpit. A missing effects file used in the .dp. Also the missions by Captmercy from his 2006 release of a similar aircraft have been updated to this one. There are two. You can choose taking off from the CFS2 stock Port Moresby or Pen32Win's 12 Mile Berry. Dvslats
Posted Apr 22, 2010 07:04 by Dave Slaski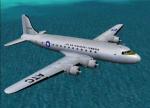 2.14Mb (528 downloads)
These are J. B. Kristensen's original bare metal textures for his FSX DC-4/C-54 converted from DXT3 to Extended 565 format for use in CFS2. I just did the conversion. Requires JBK's C-54 aircraft above. Enjoy.
Posted Apr 22, 2010 02:43 by Tom Sanford, Tango_Romeo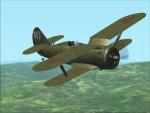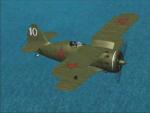 2.55Mb (975 downloads)
Slightly Tweaked Version of AK Scrub's I-153 Chaika wearing a skin by Oldwheat, Larry Brown: Pilot - Textures for the AF Scrub CFS2 Polikarpov I-153 flown by Lt.Red'ko Vladimir L. in the Finns Gulf area, September 1941. Larry's other skins fit perfectly as well. While I was mistaken about Oldwheats I-153 skins fitting the old I-15 (fixed gear)exactly (the bottom wing isn't quite right), they work perfectly on this model.
Posted Mar 29, 2010 17:02 by Tom Sanford, Tango_Romeo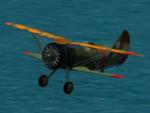 2.05Mb (820 downloads)
Polikarpov I-15 by AF Scrub. This is AF Scrub's original I-15 Chato. Oldwheat has done some nice skins for her (page 19, CFS2 New Files). And now you can take advantage of these very nice skins without going on an expedition to find the aircraft. Enjoy.
Posted Mar 28, 2010 13:59 by Tom Sanford, Tango_Romeo