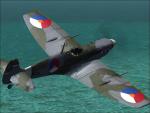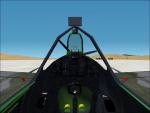 9.76Mb (937 downloads)
Dutch Spitfire From 1946. Model from the YAZ-Spitfire, whit virtual cocpit. Nederlandse Spitfire uit 1946. Het model van de YAZ-Spitfire, met virtuele cockpit.
Posted Jun 4, 2010 10:22 by Aron Toebes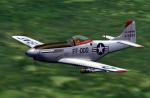 5.06Mb (2173 downloads)
This is a new version of the recently released AlphaSim P-51D dressed for Korean War action. She incorporates the QC/Missions Bug fix, has a new skin from Bub, Bob McGee, representing 'Triple Zero' of the 67 FBS/18 FBG. The panel has an added Window (SHIFT+5) for the Korean GPS gauge...in addition to an already complete Nav panel. It is mousable and contains all of the pertinent fields in Korea....from McClelland's Far East Scenery (Fox Four Korea). The weapons, panel and gauges are included.
Posted Jun 4, 2010 00:35 by Tom Sanford, Tango_Romeo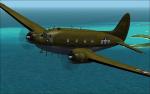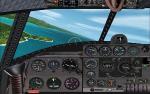 5.18Mb (3948 downloads)
C46 with a CFS2 adapted panel bitmap from the GA C46. Thanks to the legendary SOPWITH CHAMELEON for the repaint.
Posted Jun 1, 2010 03:58 by captmercy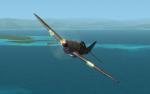 12.78Mb (815 downloads)
The VG 39 commenced its flight test program on 3 May 1940, unfortunately too late to change the flow of the events. The prototype differed from the VG 33 primarily in having a 1200hp Hispano-Suiza Type 89ter 12-cylinder liquid-cooled engine with an elongated propeller shaft, a revised wing structure which retained the profile and contours of the earlier wing, and a wing-mounted armament of six 7.5mm MAC 1934 M39 machine guns. Converted by Pepe Rezende
Posted May 30, 2010 22:57 by Pepe Rezende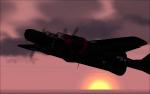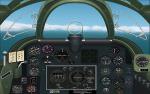 9.60Mb (1619 downloads)
P61B Black Widow with a new panel for CFS2. Original model by FDG.
Posted May 30, 2010 09:46 by captmercy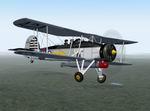 9.69Mb (1740 downloads)
ALPHA_Swordfish_CFS2.zip. The Fairey Swordfish was a torpedo bomber built by the Fairey Aviation Company and used by the Fleet Air Arm of the Royal Navy during the Second World War. Affectionately known as the "Stringbag" by its crews. Doing some Spring cleaning at Alphasim. Removing a few titles from the catalog to make them available as freeware releases. Here is our Fairey Swordfish Set for CFS2. 3 models, 3 textures. Includes panel and gauges.
Posted May 7, 2010 06:21 by Alphasim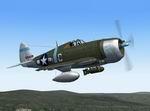 8.51Mb (2499 downloads)
ALPHA_P-47D_Thunderbolt_CFS2.zip. The Republic P-47 Thunderbolt, also known as the "Jug," was the biggest, heaviest, and most expensive fighter aircraft in history to be powered by a single reciprocating engine.[2] It was one of the main United States Army Air Forces (USAAF) fighters of World War II. Doing some Spring cleaning at Alphasim. Removing a few titles from the catalog to make them available as freeware releases. Here is our P-47D Thunderbolt Set for CFS2. 3 models, 7 textures, 2 panels. Includes panel and gauges.
Posted May 7, 2010 06:12 by Alphasim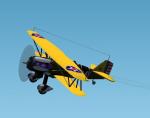 8.26Mb (764 downloads)
CFS2 version of AF Scrub Curtiss P-6E Hawk biplane fighter. Curtiss-built biplanes that equipped fighter units of the Air corps and Navy during the 1920's and 30's were inspired by the air racing during the early 1930's. The most famous of the Hawks was the P-6, first flown in 1929. The P-6E had a modified fuselage, single strut landing gear with stylish wheel fairings and a 700 hp engine with Prestone cooling. A total of 46 production P-6E's were delivered to the three fighter squadrons, the 17th, 33rd and the 95th. The last eighteen P-6E's were retired from the service in 1939, mostly donated to flying schools as non-flying training aids.
Posted Apr 29, 2010 00:10 by Pepe Rezende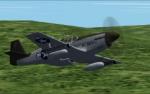 0.03Mb (623 downloads)
Included are instructions for programing and operating the radio CD player and corrected install instructions for the plane in case its not showing up in the game. captmercy
Posted Apr 26, 2010 13:17 by captmercy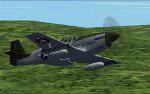 8.36Mb (1150 downloads)
Here's a ground attack version of the VB Planes P-51B. Thanks to Chuck "Led" Shelby for his P-51B Heavy Hitter to Sergey "Araks" Golovchev for his panel and David Slaski for helping out in general on all issues.
Posted Apr 26, 2010 09:44 by Peter Mercy