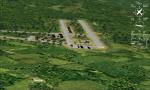 1.60Mb (249 downloads)
This set of North Korean Bases for CFS2 was created from real world coordinates elevations. The runway and taxiway layouts were taken from overhead imagery but the hangar and other structure's layout is fictional. Each base has separate hangar and maintenance areas, a functional refueling point, fuel storage tanks, troop billeting areas, HQ/command and control area, and an ammo/weapons storage facility. Trees were placed in areas where the CFS2 map indicates forests. In addition, many of them have prepositioned FLAK emplacements. I leave it to you, the user, to place the anti-aircraft guns and parked aircraft. The bases are done in GSL so all objects are destroyable.
Posted Nov 22, 2013 05:45 by Greg "Shadow Wolf 07" Baskin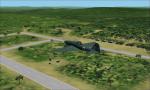 2.46Mb (301 downloads)
This scenery pack contains 22 redone bases with 25 runways in Manchuria, North Korea and South Korea circa 1950-52. These bases were created using the visual layout and airbase.dat info of the "Fox Four" team's work. http://simviation.com//lair/cfs2kmain1.htm. i.e Some are concrete and some dirt runways. Some are located in Manchuria and North Korea, but most are in South Korea. (More data about locations of additional N. Korean bases would be welcome.) Some are in forests, some bases are in urban areas and some are in clear or partially clear terrain.
Posted Nov 17, 2013 21:22 by Greg "Shadow Wolf 07" Baskin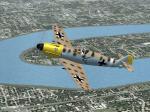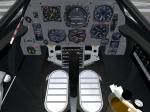 7.70Mb (713 downloads)
This is the complete and final version of the SimBattleBirds Bf109E-7 that is available at FSPilotShop.com. I am giving it away free to promote the new pricing specials I have on the site for this plus the FW190A-8 and Hawker Hurricane Mark II. All versions are half price this month and are updated with new skins. Enjoy this free model and have a look at what SimBattleBirds has to offer at fspilotshop.com
Posted Nov 12, 2013 15:45 by Vincent Farnham/SimBattleBirds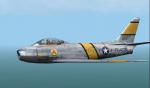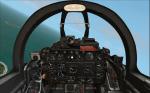 17.10Mb (1159 downloads)
This is a rework of Bearcats241's superb CFS2 conversion of the SectionF8 Sabre. 4 new skins, widescreen panel etc.
Posted Nov 2, 2013 15:35 by Morton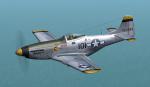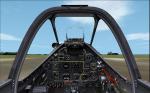 14.52Mb (1730 downloads)
This package features 8 new bare metal skins especially made for the Alphasim P- 51D FS2004 model. These textures are dedicated for Combat Flightsim 2, but they will of course look good on the FS2004 model too. Complete AC package.
Posted Nov 2, 2013 12:39 by Morton
0.87Mb (145 downloads)
This is the flow diagram of the stock campaign : War in the Pacific - USN. Created with a Campaign Editor utility I am busy writing. Will post the utility once debugging is completed.
Posted Sep 21, 2013 16:33 by Wynand v/d Westhuizen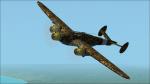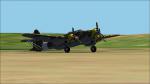 16.04Mb (274 downloads)
F. Giuli's CANT Z.1007 FS 09 Model, textures and aircraft files by F. Giuli with FSDS V.3 Gauges different authors CFS2 airfile, aircraft.cfg, panel modification and DP by Peperez (Pepe Rezende)
Posted Aug 27, 2013 04:22 by Pepe Rezende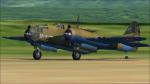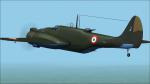 10.79Mb (305 downloads)
The Martin-produced Baltimore was a light-to-medium class bomber whose design was based highly on the Martin "Maryland" A-22 aircraft. The twin-engine, four-crew system was fielded en masse by forces of the United Kingdom through the Lend-Lease act (among others in limited production numbers) and would see action from 1942 through the middle of 1945 in Africa, the Middle East and Europe. By the end of the war, some 1,500 examples would be in circulation with Britain fielding the system in no fewer than five distinct marks. Italy Co-Belligerent Air Force used Martin Baltimores at bombing missions over the Balcans.
Posted Jul 19, 2013 08:40 by Pepe Rezende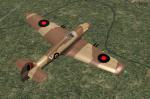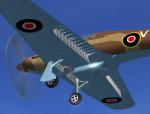 12.36Mb (735 downloads)
This aircraft is the Mac Roberts Sir Iain, It was one of four Hawker Hurricanes Donated by the Mac Roberts family and each were named after the Mac Roberts sons. This simulation is set up with all the possible combinations of armaments and has fairly high detail for CFS2. I wanted to share a test build that I had completed for a rough draft of one of my pay ware models. This aircraft has two versions...The MKIIB with 8 .303 caliber hispano guns and the MKIIC with four 20mm Hispano cannons
Posted Jul 19, 2013 01:23 by vincent farnham/vincentf563@msn.com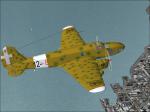 15.12Mb (238 downloads)
Designed by engineer Cesare Pallavacino, the Ca.309 was a low wing twin-engine monoplane. The fuselage was of welded steel frame. With the outbreak of World War II, 53 aircrafts were in service used for reconnaissance and interdiction operations against British forces. At the end of 1942, with the loss ofLibya, the last aircrafts were repatriated and were used at transport and communication missions.
Posted Jul 14, 2013 10:15 by Pepe Rezende