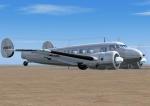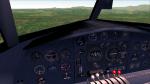 64.21Mb (96 downloads)
FS-Design Berlin Lockheed L-10A/C36 Converted to CFS2 by Dave Slaski and Peter Mercy
Posted Dec 15, 2017 00:00 by Peter Mercy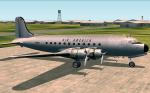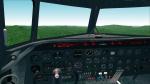 63.27Mb (238 downloads)
JBK DC-4 Air America 1968 by Frank Gonzalez converted to CFS2 by Dvslats I updated VC and Pop Up Panels
Posted Dec 8, 2017 04:55 by Peter Mercy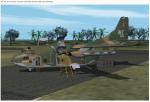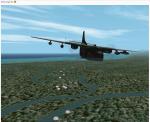 41.62Mb (135 downloads)
The Fairchild C-123 Provider is an American military transport aircraft designed by Chase Aircraft and subsequently built by Fairchild Aircraft
Posted Dec 5, 2017 01:18 by Peter Mercy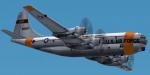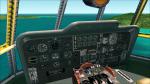 58.57Mb (221 downloads)
The Boeing C-97 Stratofreighter is a long-range heavy military cargo aircraft developed from the B-29 and B-50 bombers. Design work began in 1942, with the prototype's first flight being on 9 November 1944
Posted Nov 29, 2017 23:12 by Peter Mercy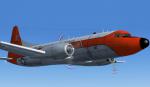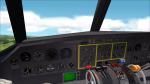 56.65Mb (91 downloads)
VIRTUAL BIRDS FACTORY T-29 Converted to CFS2 by Dvslats with VC and Pop Ups by Captmercy the T-29 VIP plane was a nicely appointed transport plane, with cushioned leather armchairs and sofas.
Posted Nov 24, 2017 10:04 by Peter Mercy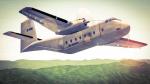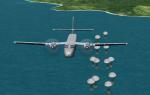 32.86Mb (108 downloads)
This is Mike Stones Caribou Converted to CFS2 By Myself There is a 2D and Zoom Panel But No VC it Utilizes The Cargo and Pig Drop Effect by Dvslats That are tied to the Lights (L Key) The Ramp is Activated by The Concord Visor Key
Posted Nov 17, 2017 06:36 by Peter Mercy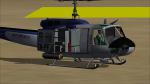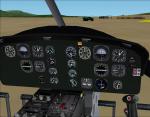 11.29Mb (371 downloads)
Jordan Moore's UH1-H converted to CFS2 by myself using Juan Carlos Cantu's weapons Air America identified their Hueys by their civilian designations.
Posted Nov 10, 2017 05:50 by Peter Mercy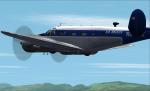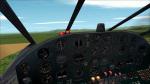 42.44Mb (186 downloads)
Beech 18s were used extensively by Air America during the Vietnam War; initially more-or-less standard ex-military C-45 examples were used, but then the airline had 12 aircraft modified by Conrad Conversions in 1963 and 1964 to increase performance and load-carrying capacity. The modified aircraft were known as Conrad Ten-Twos, as the maximum takeoff weight (MTOW) was increased to 10,200 lb (4,600 kg).The increase was achieved by several airframe modifications, including increased horizontal stabilizer angle-of-incidence, redesigned undercarriage doors, and aerodynamically improved wingtips.
Posted Nov 10, 2017 05:19 by Peter Mercy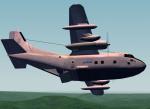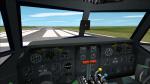 12.44Mb (206 downloads)
The C-123 was another one of Air America's work horses. Air America Fairchild C-123 with other links to Vietnam scenery etc. Model by Vladimir Zhyhulskiy CFS2 conversion Peter Mercy.
Posted Oct 20, 2017 06:20 by Peter Mercy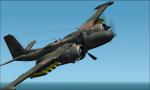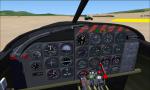 47.96Mb (177 downloads)
A26K model By Bomber_12th John Terrell using Milton Shupe's gmax B26B/C converted by Bearcat241 and Dvslats to CFS2. Sounds are by Dave Copley I upgraded VC, Pop up Panels and flight model.
Posted Oct 15, 2017 03:29 by Peter Mercy/Dvslats