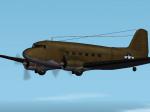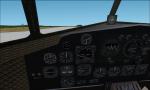 31.47Mb (289 downloads)
The C-47 differed from the civilian DC-3 in numerous modifications, including being fitted with a cargo door, hoist attachment, and strengthened floor, along with a shortened tail cone for glider-towing shackles, and an astrodome in the cabin roof. This is the stock CFS2 C47 Dakota updated by The B24 Guy and Allen. I removed 2d cockpit rearranged flight instruments in VC and updated the flight model
Posted Jul 6, 2017 03:01 by Peter Mercy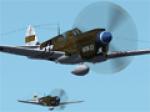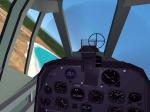 27.79Mb (344 downloads)
The Curtiss P-40 Warhawk is an American single-engined, single-seat, all-metal fighter and ground-attack aircraft that first flew in 1938. The P-40 design was a modification of the previous Curtiss P-36 Hawk which reduced development time and enabled a rapid entry into production and operational service original by Krzysztof Malinowski and updated by Mike Matthews sound file for Allison V-1710-99 of 1,200 hp by Lawdog 2360.
Posted Jun 30, 2017 11:11 by Peter Mercy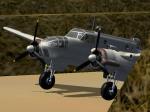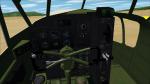 28.90Mb (207 downloads)
Bristol Beaufort for CFS2 by Alphasim modified by Tom Sanford, Tango Romeo for CFS2 Some Gauges borrowed from MAPE collection sound file of twin Bristol Hercules 14-cylinder radial engines by Lawdog 2360. I removed 2d cockpit and remade F5 and F9 windows to my keep it simple format also re-did flight model and air file a bit. Very Nice VC here
Posted Jun 24, 2017 17:52 by Peter Mercy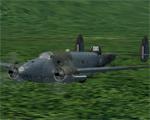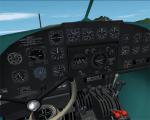 4.35Mb (110 downloads)
This Will Update my original post (RAAF_Hudsons.zip) With a new skin from Uncle Tgt for N0. 3 sqn RNZAF,Solomons early '43 This will also upgrade the aircraft.cfg and .air files for minor fix
Posted Jun 17, 2017 01:31 by Peter Mercy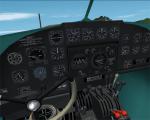 31.71Mb (251 downloads)
The Lockheed Hudson was an American-built light bomber and coastal reconnaissance aircraft built initially for the Royal Air Force They were also used extensively with the Royal Canadian Air Force's anti-submarine squadrons and by the Royal Australian Air Force.
Posted Jun 13, 2017 20:48 by Peter Mercy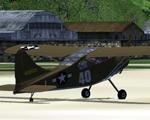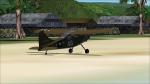 9.65Mb (198 downloads)
The Stinson L-5 Sentinel was a World War II era liaison aircraft used by all branches of the U.S. military and by the British Royal Air Force. Model and panel by Gary Herbert
Posted Jun 13, 2017 04:47 by Peter Mercy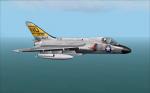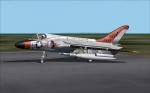 7.35Mb (243 downloads)
F4D Skyray for CFS2. Mr.Ito's has made a very nice Skyray, but as usual it can benefit from some updates. CFS2 is just the right sim for these early jets. 4 skins, loadout and widescreen panel.
Posted Mar 29, 2017 16:44 by Morton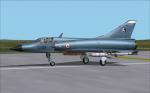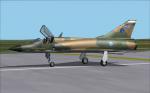 9.13Mb (265 downloads)
Mirage IIIE for CFS2. Made from an original FS9 model by J.E.Narcizo This package is a complete CFS2 aircraft. (except for the SOUND files) It features: - 4 new texture versions, two French and two Argentinian from the Falkland conflict 1982. - A new 1680 widescreen panel - CFS2 weapon loadouts
Posted Mar 29, 2017 16:36 by Morton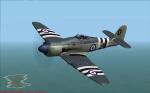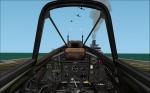 6.62Mb (245 downloads)
Sea Fury for CFS2. Original FS9 model by David Hanvey and Paul Barry . An improved high res panel and everything else needed for the installation is included except the SOUND folder.
Posted Mar 26, 2017 14:24 by Morton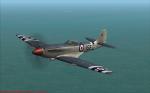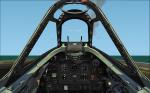 5.94Mb (289 downloads)
Sea Fire MK 46for CFS2. Original FSX/FS9 model by Scrub. Note: Scrub kindly allowed me to convert this model to CFS2. A 2D panel for the late Spitfires in high res wide screen format is included. Everything needed for the installation is included except the SOUND folder.
Posted Mar 26, 2017 14:22 by Morton