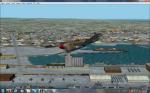 181.09Mb (149 downloads)
This is an effort to chronicle the flying history of the Tuskegee Airmen, who began their combat life as the 99th Fighter Squadron, and who later became the 332nd Fighter Group. Starting in April, 1943, this campaign package, split into four parts, covers one hundred and six missions from their beginning in April, 1943 to their end in May, 1945. The total length of the campaign is chopped into four smaller campaigns because of the limits of AI aircraft. All of the aircraft in this package have been modified, when necessary, to include the appropriate repaints, when possible, for the aircraft. I've also included modified .dp files for each aircraft which correct information in the [MISC.DATA] section that I found to be in error. To lessen issues with frame rates with many waves of aircraft in the sky, all exhaust effects have been removed, if they were included in the original models. Additionally, all weapons required for the aircraft have been included. My deepest gratitude to all of the contributors listed in the README.
Posted Nov 15, 2015 14:51 by Leland Lesher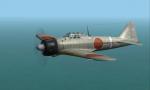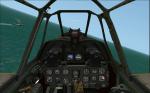 7.00Mb (736 downloads)
One green and one white version for the legendary Zero by Akemi. The aircraft is complete except the Sound folder. In addition these have a high-res panel setup for a widescreen monitor which will give a much better graphic quality than the old 1024 X 768 format.
Posted Oct 15, 2015 14:22 by Morton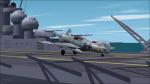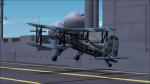 15.84Mb (201 downloads)
All three planes that could form the Graf Zeppelin Air Group. You got a BF109T-1, a Fi167A-0 and a Ju87C-0. Please, read the documentation before flying them!
Posted Aug 1, 2015 10:54 by Pepe Rezende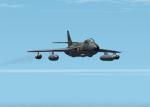 0.01Mb (224 downloads)
Here is an updated air file and aircraft.cfg. It gives a more stable gun platform across the speed range with less nose down attitude over 325 knots. Dave
Posted Jun 3, 2015 04:43 by Dave S.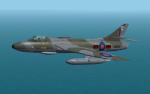 44.43Mb (536 downloads)
This package contains Dave Garwood's Hawker Hunter FGA9 aircraft for use in CFS2. Everything needed is included, weapons profile, weapons, textures, air file, aircraft configuration file, sound, and panel with gauges. The damage profile includes multiple load outs. Converted to fly in Mission Builder and Quick Combat. My thanks to Dave Garwood for allowing me to convert and upload his aircraft. Enjoy, Dave
Posted May 28, 2015 14:46 by Dave Slaski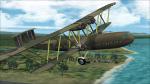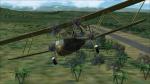 12.12Mb (282 downloads)
It's a slow, docile and underpowered beast with too much drag. FS2004 Model and civilian aircraft textures by Derek Palmer with FSDS V.3 CFS2 Model by DV Slats BEP Textures and simulated VC panel bitmaps by Uncle TGT CFS2 airfile and aircraft.cfg by Peperez (Pepe Rezende) Tests by Uncle TGT I (Peperez)
Posted May 12, 2015 15:23 by Pepe Rezende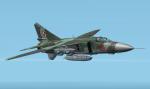 60.74Mb (522 downloads)
This package contains the Alphasim Mig-23 aircraft for use in CFS2. Everything needed is included, weapons profile, weapons, textures, air file, aircraft configuration file, sound, and panel with gauges. The damage profile includes multiple load outs. Original model by Alphasim. Converted To CFS2 by Dave Slaski
Posted Apr 2, 2015 17:57 by Dave S.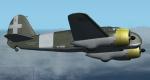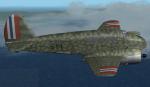 27.79Mb (185 downloads)
The original Norwegian Ca.310 order, including options, was for 24 aircraft, but after seeing that the aircraft did not perform well, they refused to accept any further plane after receiving the first three units. For the rest of the aircraft, Norway requested better performances to be achieved. Caproni developed the Ca.312 version using Piaggio P.XVI R.C.35 engines instead the anemic Piaggio P.VII . After assessing the prototype, Belgium requested 16 aircrafts, but German Wehrmacht was quicker and occupied both countries in 1940 before the machines were delivered. All 40 planes built were used as transports by Italy's Regia Aeronautica.
Posted Feb 17, 2015 13:50 by Pepe Rezende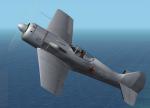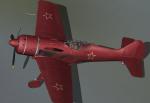 16.43Mb (254 downloads)
The La-11 was developed from a long line of Lavochkin aircraft and first flew in 1944. It was an excellent front line fighter aircraft during the latter stages of WW2. Powered by a 1,850hp ASh-82FN radial engine it had a top speed of 420 mph at altitude. The La-11 was supplied in some numbers to both the Chinese and the North Korean air forces, and saw operational use during the Korean conflict. It was finally phased out of first line VVS service in the early fifties. The La-11 became the last generation of Soviet piston fighters - the jet age had begun. Complete plane by A.F. Scrub. Adapted for CFS2 by Peperez
Posted Dec 29, 2014 04:53 by Peperez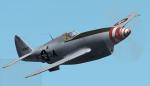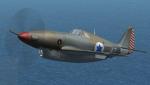 49.76Mb (265 downloads)
The project has nine planes used by American, Brazilian, Chinese and Israeli Air Forces and one unarmed Reno racer. The two prototypes and the racer use textures from the original FS2004 Milton Shupe project. All other planes use textures made by Uncle TGT. I used a P-47D authentic panel to rearranged the gauges.
Posted Dec 8, 2014 20:01 by Pepe Rezende