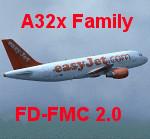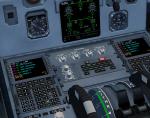 478.58Mb (3748 downloads)
Project Airbus A32x family FD-FMC V2.0. This package includes Project Airbus A318 A319 A320 A321 aircrafts with FD-FMC panel and a new advanced Virtual Cockpit. FD-FMC is a Freeware FMC system, provided with more than 500 airports database, including SID, STAR and approaches. FD-FMC use true vertical navigation mode. Many advanced systems have bee added as FCAS, Terrain radar..... Please, note that AIR files are specific to work with FD-FMC. Do not change AIR files provided. New VC includes HD textures. This new version of FD-FMC includes a new realistic FMC gauge, in the VC and with a 2D window. Project Airbus, Francois Dore, Bjoern Kesten
Posted Oct 28, 2019 04:43 by admin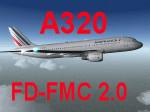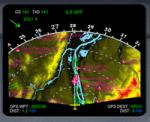 438.74Mb (1960 downloads)
Project Airbus A319 FD-FMC V2.0. This package includes Project Airbus A319 aircraft with FD-FMC panel and a new advanced Virtual Cockpit. FD-FMC is a Freeware FMC system, provided with more than 500 airports database, including SID, STAR and approaches. FD-FMC use true vertical navigation mode. Many advanced systems have bee added as FCAS, Terrain radar..... Please, note that AIR files are specific to work with FD-FMC. Do not change AIR files provided. New VC includes HD textures. This new version of FD-FMC includes a new realistic FMC gauge, in the VC and with a 2D window. Project Airbus Francois Dore Bjoern Kesten
Posted Oct 28, 2019 04:01 by admin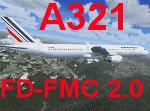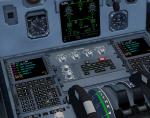 436.96Mb (2066 downloads)
Project Airbus A321 FD-FMC 2.0 is the new version of the FD-FMC project for FSX / P3D. It comes with a new ehanced virtual cockpit (3 set of HD textures), new FMC gauge fully fonctionnal in virtual cockpit (and 2D window). A 550 airport database is provided in the pack with all SID, STAR and approaches procedures (updated monthly) and Waypoints update for FSX. Vertical navigation management with all real Airbus flight mode. TCAS and TAWS on ND. Cold and dark status. Holding pattern, DME-ARC and teardrop turns management. original sound set provided. This FMC is not only a GPS like, It controls engines and aircraft to a real vertical navigation to a realistic flight experience. New folder organisation to optimize file space, with other aircraft of the family (A319 - A320 and A321). Aircraft 3D model edited to a right flightdeck position. CFM and IAE engine version. New airports added and navaids updated monthly on the freenavdbgroup website. User and install manuals provided in French and English. Have a good flight. Project Airbus Francois Dore Bjoern Kesten
Posted Oct 28, 2019 03:17 by admin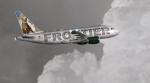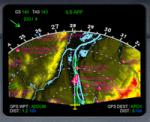 222.04Mb (1933 downloads)
Project Airbus A318 FD-FMC 2.0 is the new version of the FD-FMC project for FSX / P3D. It comes with a new ehanced virtual cockpit (3 set of HD textures), new FMC gauge fully fonctionnal in virtual cockpit (and 2D window). A 550 airport database is provided in the pack with all SID, STAR and approaches procedures (updated monthly) and Waypoints update for FSX. Vertical navigation management with all real Airbus flight mode. TCAS and TAWS on ND. Cold and dark status. Holding pattern, DME-ARC and teardrop turns management. This FMC is not only a GPS like, It controls engines and aircraft to a real vertical navigation to a realistic flight experience. New folder organisation to optimize file space, with other aircraft of the family (A319 - A320 and A321). Aircraft 3D model edited to a right flightdeck position. New airports added and navaids update monthly on the freenavdbgroup website. User and install manuals provided in French and English. Have a good flight. Project Airbus Francois Dore Bjoern Kesten
Posted Oct 27, 2019 14:44 by admin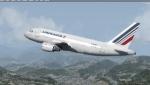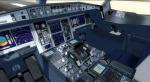 83.10Mb (1131 downloads)
FSX/P3D Airbus A318-111 Air France with HD textures. France's flag carrier airline is based at Paris Charles de Gaulle and Orly Airports and as of late 2019, operate 18 Airbus A318. The A318 is the smallest member of the A320 family and is capable of steep approach and short runway operations. Includes enhanced Thomas Ruth VC with updates by Louis Quintero and some further edits by Chris Evans (FSX : Go to Views -Instrument Panel. P3D: Go to Vehicle - Instrument panel), Custom CFM sounds. Also added jetway configs (Ctrl J). Model by Project Airbus. Added the photo real HD textures by Cheese Strike. Assembled for FSX/FSX Steam/P3D by Chris Evans
Posted Oct 27, 2019 04:50 by chris evans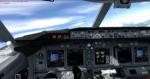 56.02Mb (552 downloads)
FSX/P3D Boeing 737-800 Hebei Airlines package. Founded in 2010, Hebei Airlines is based at China's Shijiazhuang Zhengding International Airport in the Province. As of October 2019, Hebei has purchased 20 new Boeing 737-800 aircraft flying to destinations around China and is expanding it's routes to Thailand and other countries. Package includes advanced 737-800 VC added. Including utility for ground services, Passenger bus, cargo, stairs, refuelling truck etc (find it under - Views - Instrument panel - Util) The VC is the Alejandro Rojas Lucena/FSND fantastic revised Boeing 737-800 VC model. This VC model includes Working wipers (right mouse click on switch) with rain effect. Switches for LCD Screens, EICAS, PFD, MFT. Autobrake switch. Opening pilots window. Cabin Lights switch. Realistic FMC. Ground Proximity Warning System (GPWS), More Realistic night VC textures. Custom Boeing sounds included for that extra realism. VC added and aircraft.cfg edited to allow correct VC views, jetways, wheel levels and wing views. I added PDF B737 checklist, additional G1000 MFD and PFD screens and HGS (HUD). The high quality Boeing 737-800 model and paintkit from TDS. Textured and assembled for P3D4.5 by Chris Evans. Should also work in earlier P3D versions as well as FSX.
Posted Oct 22, 2019 10:24 by chris evans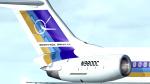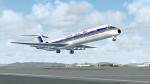 10.72Mb (312 downloads)
The MD-80 has just turned 40 years old, and over the years, has served many airlines with pride, as it stands the test of time. Textures only for the Eagle Rotorcraft FSX-native version of Erick Cantu's MD-80.
Posted Oct 19, 2019 13:07 by fs10inator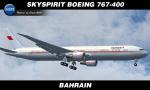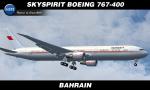 9.54Mb (131 downloads)
FS9/FSX/P3d SkySpirit Boeing 767-400ER in Bahrain livery. Repaint by Sergey Gleba. Link to my products on SimMarket: http://secure.simmarket.com/paintsim.mhtml
Posted Oct 18, 2019 10:40 by Sergey Gleba aka serg09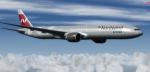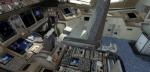 95.32Mb (802 downloads)
FSX/P3D Boeing 777-300ER Nordwind Airlines package with FSX native VC, P3D4.5 compatible. Based at Sheremetyevo International Airport, Moscow, Nordwind currtently flies 3 Boeing 777-300ER with a further 2 on order, flying to popular destinations around Europe, Asia, Central America and the Middle East. Includes revised VC and Honeywell FMC (via Views-Instrument panel). Project Opensky model features opening doors & cargo doors, detailed textures, accurate paint, dynamic shine & effects, dynamic flexing wings that respond to turbulence, fully independent suspension, trim animation, gear steering, accurate flight dynamics, spoiler animation, reflective cockpit windows, crash effects, animated tilting bogies, full night lighting, stairs, ground service vehicles when cargo doors open, (FSX - Go to Views - Instrument Panel -Posky Util), detailed virtual cockpit and more. Added custom B777 sounds. VC night lights fixed thanks to Hagar. To use FMC - Go to Views - Intrument panel - FMC. See FMC docs. Thanks for the fantastic native FSX model and paintkit by Skyspirit/Project Opensky. Jetway exits added. Thank you to Zachary777 for the native conversion of the brilliant Jacob Kubique VC. P3D/FSX compatible gauges added by Chris Evans. Textured and assembled for P3d 4.5 by Chris Evans. Should also work in FSX
Posted Oct 15, 2019 13:08 by chris evans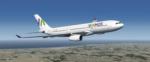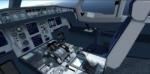 65.94Mb (1034 downloads)
FSX/P3D Airbus A330-200 Wamos Air Package. Formerly Pullmantur Air, Wamos Air is a Spanish airline based at Adolfo Suarez Madrid–Barajas Airport. As of June 2019, Wamos operate 5 A330-200 flying to popular holiday destinations around Europe, South America, the USA, Asia and North Africa. Model by Thomas Ruth. Added the better Thomas Ruth modified VC with latest updates by Chris Evans and Louis Quintero. Fixed contact points. Added wing views and better VC. Includes built in FMC by Garret Smith. Added the textures byMax Schloegl. FMC will display in VC. Includes A330 manual. Custom A330 sounds and checklist included. FSX : requires either FSX Acceleration or Service packs 1 & 2. Assembled and tested in P3Dv4 by Chris Evans Should also be fine in FSX and earlier P3D versions
Posted Oct 14, 2019 02:15 by chris evans