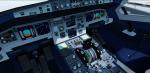 75.92Mb (962 downloads)
FSX/P3D Airbus A321-200 jetBlue package painted in 271NX theme. American budget airline jetBlue is based in New York and is the USA's 7th largest airline. jetBlue currently have 13 A321-200NX with a further 46 on order. Includes 2020 revised model and VC. Modified the Project Airbus A321-200 to resemble a NX model. 2020 updated A321 model by Project Airbus updated to FSX native and updated VC by Speedbird77. Autobrakes fully functional within the vc. Check near the gear lever. ECAMS lower screen is more accurate. Credit to "FsWorX". Includes A321 checklist. Airbus sounds included. Tested in P3D v5 and should work in FSX and previous P3D versions. Zip preview for images. Textured and packaged by Chris Evans
Posted Jan 29, 2021 07:41 by chris evans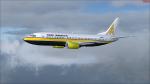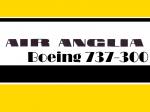 49.66Mb (240 downloads)
FSX/P3D Air Anglia Boeing 737-300 Complete Model - Model by Eagle Rotorcraft/Vistaliners and the VC by Microsoft modified by Alrot. This is a fictional repaint requested by a fellow YouTuber, Air Anglia never had Boeing 737-300s ----- My Facebook: https://www.facebook.com/AzureFire-107137807723412 ----- I will post videos about my repaints at my YouTube channel: https://www.youtube.com/channel/UC0Gidgoo7rWZlStYyTroMqw
Posted Jan 29, 2021 05:21 by Cs_Csanad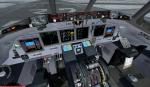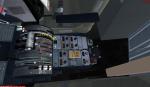 18.00Mb (422 downloads)
MD 90 HD and enhanced glass cockpit VC textures. For those flyiers who prefer to pilot modern cockpits, here are the HD Improved VC textures for the MD 90 with glass cockpit recently uploaded on this site, and to whom, the credit is given. I have removed the windshield reflections for a better experience and visibility. Copito the cute doggy will accompany you in those long flights. Textures are DDS fully compatible with DX10 The textures have not been tested on Steam. My work is freeware and is a way to thank those who made possible freeware for the sim community. Hope you enjoy it. Please follow the instructions accordingly. Credits Models: Exterior by EriK Cantu/SGA converted by Eagle Rotor craft Simulations VC Models by Alrot of FSND 717 and MD90T Vc's are modified by Speedbird (THE ORIGINAL UPLOADER) based off of alrots MD-80 vc Panels: Originally by Alrot edited by Speedbird77.(THE ORIGINAL UPLOADER) DC-9 guages: by Philippe Wallaert Sounds: Adam Murphy Textures:In the description of each Fltsim.X line Juan C. Brizuela, Johnny
Posted Jan 28, 2021 10:51 by Juan C. Brizuela Johnny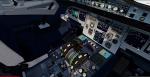 74.59Mb (1559 downloads)
FSX/P3D Airbus A321-253NX American Airlines package. American is the world's largest airline and currently have 29 Airbus A321-253NX with a further 69 on order. Includes 2020 revised model and VC. Modified the Project Airbus A321-200 to resemble a NX model. 2020 updated A321 model by Project Airbus updated to FSX native and updated VC by Speedbird77. Autobrakes fully functional within the vc. Check near the gear lever. ECAMS lower screen is more accurate. Credit to "FsWorX". Includes A321 checklist. Airbus sounds included. Tested in P3D v5 and should work in FSX and previous P3D versions. Zip preview for images. Textured and packaged by Chris Evans
Posted Jan 28, 2021 06:50 by chris evans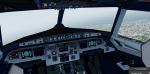 72.83Mb (482 downloads)
FSX/P3D Airbus A321-253NX Azores Airlines package. Azores Airlines is a Portuguese airline based at Ponta Delgada Joao Paulo II Airport in the Azores Islands - which are in the Atlantic Ocean. Azores curretly have 2 Airbus A321-253NX flying to destinations around Europe, Canada, the USA and the Dominican Republic. Includes 2020 revised model and VC. Modified the Project Airbus A321-200 to resemble a NX model. 2020 updated A321 model by Project Airbus updated to FSX native and updated VC by Speedbird77. Autobrakes fully functional within the vc. Check near the gear lever. ECAMS lower screen is more accurate. Credit to "FsWorX". Includes A321 checklist. Airbus sounds included. Tested in P3D v5 and should work in FSX and previous P3D versions. Zip preview for images. Textured and packaged by Chris Evans
Posted Jan 27, 2021 11:01 by chris evans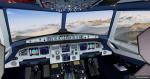 75.94Mb (865 downloads)
FSX/P3D Airbus A321-200 Iberia Express package. Iberia Express is a Spanish low cost airline and owned by Iberia. Includes 2020 revised model and VC. Modified the Project Airbus A321-200 to resemble a NX model. 2020 updated A321 model by Project Airbus updated to FSX native and updated VC by Speedbird77. Autobrakes fully functional within the vc. Check near the gear lever. ECAMS lower screen is more accurate. Credit to "FsWorX". Includes A321 checklist. Airbus sounds included. Tested in P3D v5 and should work in FSX and previous P3D versions. Zip preview for images. Textured and packaged by Chris Evans
Posted Jan 26, 2021 09:39 by chris evans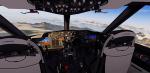 75.75Mb (1099 downloads)
FSX/P3D Boeing 787-8 British Airways package with native B787 cockpit. The UK flag carrier airline currently have 12 Boeing 787-8 and fly worldwide. The high quality FSX native Boeing 787-8 model by TDS. The VC is the comprehensive Bender Erik great adaption of the Asobo MSFS 2020 Boeing 787 cockpit. See Document folder to get the best out of the VC. Textured, assembled and tested in P3Dv5 by Chris Evans. Should also work in earlier P3D & FSX.
Posted Jan 25, 2021 07:10 by chris evans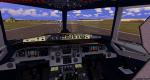 109.78Mb (445 downloads)
FSX/P3D Airbus A319-112 Air Moldova package. Moldova's flag carrier airline is based at Chisinau International Airport. Currently Air Moldova have 2 A319 and fly to destinations around Europe, Russia, Eastern Europe and the Middle East. The A319 is a shorter version of the A320 family. Custom Airbus sounds. Also added jetway configs (Ctrl J). Revised original VC by Microsoft updated by Collin MacKenzie to include built in FMC and more. Textured and assembled for P3D5 (Should also work in other P3D and FSX) by Chris Evans
Posted Jan 24, 2021 09:04 by chris evans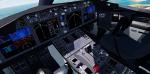 108.33Mb (522 downloads)
FSX/P3D Boeing 787-8 Etihad Greenliner Livery. Model by TDS. Includes VC from FS2020 787 adapt by Eric Bender. Textures by HT Repaints. Uploaded by ChrisBG
Posted Jan 24, 2021 07:09 by ChrisBG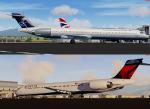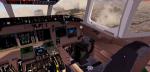 211.39Mb (299 downloads)
P3D Native McDonnell Douglas MD-90 Delta and Saudi packages. Exterior by EriK Cantu/SGA converted by Eagle Rotor craft Simulations VC Models by Alrot of FSND 717 and MD90T Vc's are by me based off of alrots md-80 vc Panels: Originally by Alrot, edited by Speedbird77. DC-9 guages: by Philippe Wallaert Sounds: Adam Murphy. Packaged by Speedbird77.
Posted Jan 23, 2021 13:37 by uploader