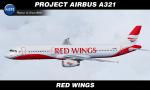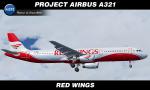 8.66Mb (177 downloads)
FS9/FSX Project Airbus A321 in Red Wings livery. Texture only for freeware Project Airbus model. Repaint by Sergey Gleba aka serg09. Link to my products on SimMarket: http://secure.simmarket.com/paintsim.mhtml
Posted Jul 4, 2020 12:31 by Sergey Gleba aka serg09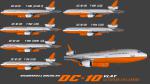 162.02Mb (1466 downloads)
This is a special model conversion project to create the first ever flyable DC-10 VLAT (Very Large Air Tanker) in the sim world. This modification includes updated dynamic lighting, custom retardant effect, and obviously the external tank. This project has evolved from the SGA DC-10 by Thomas Ruth and Eric Cantu. It was made FSX native by George Arana. Whom also assisted in the external tank attachment and other parts of the project. Without the exceptional base model and the help of all those involved, this project never would have come together. This package includes 2 models and 6 liveries. A DC-10-10 model, which the original VLAT conversion was done to to create T-910. The original T-910 was contracted by Cal Fire in 2007-08 which is represented in this single livery on that model. The second model, the DC-10-30 which the fleet for 10 Tanker Air Carrier now exists entirely of consists of the remaining 5 liveries. Those liveries represent T-910, 911, 912, and 914 in US operation liveries. The 6th is of T-910 in NSW RFS contract livery for Australia in the 2018-19 season. Designed in P3Dv4.5, but should work with FSX and most likely P3Dv5, but is untested in either. Original design credit goes to SGA / Thomas Ruth and Eric Cantu. VLAT Conversion by Nicholas Mitchell and George Arana.
Posted Jul 4, 2020 03:48 by Nicholas Mitchell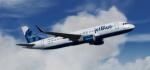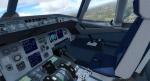 87.77Mb (1639 downloads)
FSX/P3D Airbus A320-200 Sharklets jetBlue 'Blueberry' package. US budget airline jetBlue is based at New York Kennedy International Airport and currently have 130 Airbus A320-200 in their fleet and fly to destinations around the USA, Mexico and Latin America. A320 sharklets model by Project Airbus updated by Collin MacKenzie. Revised original VC by Microsoft updated by Collin MacKenzie to include built in FMC and more. Textured and assembled for P3D/FSX by Chris Evans Assembled for P3D v4.5 by Chris Evans. Should work in FSX and other P3D
Posted Jul 4, 2020 03:13 by chris evans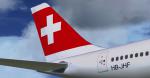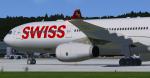 6.09Mb (418 downloads)
Swiss (HB-JHF) Texture for the Thomas Ruth A330-300 RR Engine model. This texture is a part of my project to attempt to re-texture the Thomas Ruth A330s with 4096*4096 HD Textures. Special thanks to Oniel Black for helping with the engine intake and slats textures. Feel free to join the JetRepaintsSG group on Facebook for more of my repaint works! Installation instructions have been included in the file. Made by Muhammad Akmal Farhan
Posted Jul 4, 2020 02:04 by Muhammad Akmal Farhan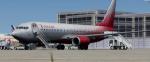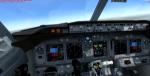 56.28Mb (822 downloads)
FSX/P3D Boeing 737-800 Rossiya Airlines package. Rossiya Airlines is a Russian based at Petersburg Pulkovo Airport and majority owned by Aeroflot. Currently Rossiya have 13 Boeing 737-800 and fly to destinations around Russia, Europe, North Africa, the Middle East and Asia. Package includes advanced 737-800 VC added. Including utility for ground services, Passenger bus, cargo, stairs, refuelling truck etc (find it under - Views - Instrument panel - Util) The VC is the Alejandro Rojas Lucena/FSND upgraded Boeing 737-800 VC model. This virtual cockpit model includes working wipers (right mouse click on switch) with rain effect. Switches for LCD Screens, EICAS, PFD, MFT. Autobrake switch. Opening pilots window. Cabin Lights switch. Realistic FMC. Ground Proximity Warning System (GPWS), More Realistic night VC textures. Custom sounds included for that extra realism. VC added and aircraft.cfg edited to allow correct VC views, jetways, wheel levels and wing views. Includes PDF B737 checklist, additional G1000 MFD and PFD screens and HGS (HUD). Thank you for the high quality Boeing 737-800 model from TDS. Used the high quality textures by Stefan Bree. Assembled for P3D 4.5 by Chris Evans. Should also work in earlier P3D versions as well as FSX.
Posted Jul 3, 2020 06:22 by chris evans
93.64Mb (990 downloads)
FSX/P3D Boeing 777-300ER Japan Air Self-Defence Force (Japan Air Force One) package. The Japan Air Self-Defence Force (JASDF) aircraft is one of 2 which are the Japanese Air Force One aircraft for presidential and VIP Government transport. Includes revised VC and Honeywell FMC (via Views-Instrument panel). Project Opensky model features opening doors & cargo doors, detailed textures, accurate paint, dynamic shine & effects, dynamic flexing wings that respond to turbulence, fully independent suspension, trim animation, gear steering, accurate flight dynamics, spoiler animation, reflective cockpit windows, crash effects, animated tilting bogies, full night lighting, stairs, ground service vehicles when cargo doors open, (FSX - Go to Views - Instrument Panel -Posky Util), detailed virtual cockpit and more. Added custom B777 sounds. VC night lights fixed thanks to Hagar. To use FMC - Go to Views - Intrument panel - FMC. See FMC docs. Thanks for the fantastic native FSX model and paintkit by Skyspirit/Project Opensky. Jetway exits added. Thank you to Zachary777 for the native conversion of the brilliant Jacob Kubique VC. P3D/FSX compatible gauges added by Chris Evans. Textured and assembled for P3d 4.5 by Chris Evans. Should also work in FSX
Posted Jul 2, 2020 08:51 by chris evans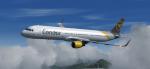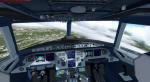 67.23Mb (1556 downloads)
FSX/P3D Airbus A321-200 Condor package. Condor is a German charter airline based at Frankfurt and was founded as Deutsche Flugdienst in 1955. Condor was recently part of Thomas Cook Group which went into receivership in 2018 and Condor is, for now, operating on it's own. Condor currently have 8 Airbus A321-200 in it's fleet. Includes 2020 revised model and VC. Model by Project Airbus updated to FSX native and updated VC by Speedbird77. Includes A321 checklist. Airbus sounds included. Tested in P3D v4.5 and should be ok in FSX and previous P3D versions. Zip preview for images. Textured and packaged by Chris Evans
Posted Jul 1, 2020 09:34 by chris evans
84.03Mb (1799 downloads)
P3D / FSX Boeing 747-8F Qatar Cargo package with enhanced VC. Based at Doha Hamad International Airport, Qatar Cargo is the world's 3rd largest cargo carrier and flies freight contracts worldwide. Currently Qatar Cargo have 2 Boeing 747-8f in their fleet. Project Opensky native FSX Boeing 747-8F upgraded with the developed B747 VC (virtual cockpit) from Alejandro Rojas Lucenda (Manual included). This is the Project Opensky FSX native Boeing 747-8f model, and includes ground cargo servicing, stairs (FSX - Go to Views - Instrument Panel -Posky Utility), opening nose section and more. Included CF engine sounds from BrandonG. Also includes the Boeing 747 VC textures upgrade. This give a much clearer 747 interior virtual cockpit look. Textured and assembled for P3D4.5 (should work in FSX and earlier P3D versions) by Chris Evans.
Posted Jun 30, 2020 05:53 by chris evans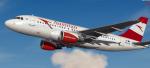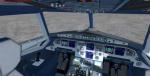 70.98Mb (1366 downloads)
FSX/P3D Airbus A319-100 Austrian Airlines package. Austria's flag carrier airline is part of the Lufthansa Group and is based at Vienna International Airport. Currently Austrian have 7 A319 in their fleet. The A319 is a shorter version of the A320 family. Custom Airbus sounds. Also added jetway configs (Ctrl J). Model by Project Airbus with FSX native updates by Speedbird77. Revised original VC by Microsoft updated by Collin MacKenzie to include built in FMC and more. Textured and assembled for P3D/FSX by Chris Evans
Posted Jun 29, 2020 06:25 by chris evans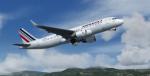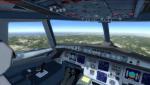 88.88Mb (1960 downloads)
FSX/P3D Airbus A320-200 Sharklets Air France package. France's flag carrier airline has it's main hubs at Paris Orly and Charles de Gaulle Airports and currently have 45 A320-200 in their fleet. A320 sharklets model by Project Airbus updated by Collin MacKenzie. Revised original VC by Microsoft updated by Collin MacKenzie to include built in FMC and more. Textured and assembled for P3D/FSX by Chris. Should work in FSX and other P3D
Posted Jun 28, 2020 04:28 by chris evans