3.61Mb (19 downloads)
POSKY Airbus A330-323 Malaysia Airlines Negaraku + Oneworld livery, with registration 9M-MTO. In addition this aircraft have "Malaysia for ICAO Council 2022-2025" sticker. Textures only, Project Open Sky Airbus A330-300 PW is required.
Posted Sep 30, 2022 11:51 by Ahmad Sallehuddin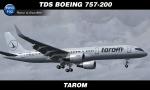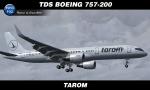 12.89Mb (47 downloads)
FS9/FSX/P3D TDS Boeing 757-200 in Tarom Gray livery. Repaint by Sergey Gleba aka serg09. Link to my products on SimMarket: http://secure.simmarket.com/paintsim.mhtml
Posted Sep 30, 2022 10:38 by Sergey Gleba aka serg09
7.26Mb (13 downloads)
FS2004 Comlux Airbus ACJ TwoTwenty AGS-4G. Introducing the latest AGS-4th Generation ( Animated Ground Servicing ) and static display with new features and details, exclusively incorporate with the aircraft model. High Definition Textures, saved in 32 bits. Model design and paint by Camil Valiquette. ( CamSim )
Posted Sep 30, 2022 01:55 by Camil Valiquette
10.94Mb (80 downloads)
FS9/FSX Repaint of the All Nippon Airways Airbus A320(A320neo) for the Project Airbus Airbus A320. The registration is JA220A. The file contains textures only, download the base model separately. Not tested, but it may be usable in the P3D (v1-v5) if there is a compatible base model.
Posted Sep 24, 2022 11:19 by Yuki Otsuka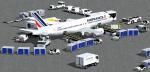 6.24Mb (16 downloads)
FS2004 AIR FRANCE Airbus A220-300 AGS-4G. Introducing the latest AGS-4th Generation ( Animated Ground Servicing ) and static display with new features and details, exclusively incorporate with the aircraft model. High Definition Textures, saved in 32 bits. Model design and paint by Camil Valiquette. ( CamSim )
Posted Sep 23, 2022 01:25 by Camil Valiquette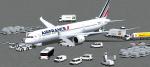 6.20Mb (15 downloads)
FS2004 AIRFRANCE Boeing 787-9 AGS-4G. Introducing the latest AGS-4th Generation ( Animated Ground Servicing ) and static display with new features and details, exclusively incorporate with the aircraft model. High Definition Textures, saved in 32 bits. Rear cargo lower hold model: Dolly / Container types. Model design and paint by Camil Valiquette. ( CamSim )
Posted Sep 18, 2022 01:30 by Camil Valiquette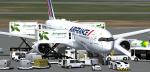 6.11Mb (39 downloads)
FS2004 AIRFRANCE Airbus A350-900 AGS-4G. Introducing the latest AGS-4th Generation ( Animated Ground Servicing ) and static display with new features and details, exclusively incorporate with the aircraft model. High Definition Textures, saved in 32 bits. Rear cargo lower hold model: Container Palette Transporter / Pallet types. Model design and paint by Camil Valiquette. ( CamSim )
Posted Sep 16, 2022 01:23 by Camil Valiquette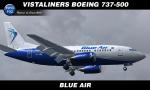 5.66Mb (103 downloads)
FS9/FSX/P3D VistaLiners Boeing 737-500 in Blue Air livery. Texture only for VistaLiners model. Repaint by Sergey Gleba aka serg09. Description and instruction in the archive. Link to my products on SimMarket: http://secure.simmarket.com/paintsim.mhtml
Posted Aug 25, 2022 12:09 by Sergey Gleba aka serg09
5.35Mb (43 downloads)
FS2004 Air Canada Airbus A220-300 AGS-4G. Introducing the latest AGS-4th Generation ( Animated Ground Servicing ) and static display with new features and details, exclusively incorporate with the aircraft model. High Definition Textures, saved in 32 bits. Model design and paint by Camil Valiquette. ( CamSim )
Posted Aug 24, 2022 03:06 by Camil Valiquette
6.69Mb (34 downloads)
FS2004 Air Canada Boeing 787-8 AGS-4G. Introducing the latest AGS-4th Generation ( Animated Ground Servicing ) and static display with new features and details, exclusively incorporate with the aircraft model. High Definition Textures, saved in 32 bits. Rear cargo lower hold model: Dolly / Container types. Model design and paint by Camil Valiquette. ( CamSim )
Posted Aug 20, 2022 02:42 by Camil Valiquette