2.66Mb (246 downloads)
FS2004 Delta, Airbus A220-300 AGS V6. New Animated Ground Servicing. New static displays. New landing / taxi soft light beams. New tail. New 2D panel. Model design and paint by Camil Valiquette. ( CamSim )
Posted Mar 19, 2020 01:06 by Camil Valiquette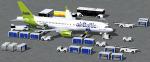 3.13Mb (250 downloads)
FS2004 airBaltic Airbus A220-300 AGS V6. New Animated Ground Servicing. New static displays. New landing / taxi soft light beams. New tail. New 2D panel. Model design and paint by Camil Valiquette. ( CamSim )
Posted Mar 17, 2020 12:06 by Camil Valiquette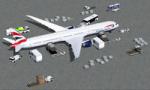 3.06Mb (252 downloads)
AGS V6. New Night lights reflection. New Animated Ground Servicing. New static displays. New landing / taxi soft light beams. New 2D panel. Model design and paint by Camil Valiquette. ( CamSim )
Posted Mar 13, 2020 02:22 by Camil Valiquette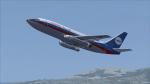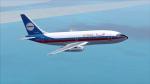 5.25Mb (124 downloads)
This is a repaint of a 737-298C in Alyemda colors. The freeware Erick Cantu/Kittyhawk 737-200 is needed for this repaint. Textures are 32bit DDS for FSX/P3Dv3 (Not v4+), and 32bit BMP for FS2004.This repaint was tested on FSX-SE. It should also work on FSX & P3D v1-3. Alyemda received their two 737-200s in 1984. They served the airline well for 12 years, from 1984 till 1996 when they merged into Yemenia. Even then, they were used by the newly formed carrier. This 737, 7I-ACQ, was unlucky whilst flying for Yemenia. It was damaged beyond repair at Khartoum in June 2000, after landing hard, then veering off the runway and hitting a number of obstructions, which caused the nose gear to collapse. No casualties, but the aircraft was written off.
Posted Mar 4, 2020 00:24 by Ted Giana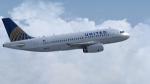 27.23Mb (450 downloads)
FS2004 United Airlines Airbus A319-100 (new colors), registration N801UA. Model by Project Airbus. Repaint by Daniel Alamilla.
Posted Feb 27, 2020 01:47 by ChrisE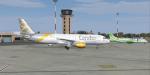 14.08Mb (251 downloads)
Project Airbus A320-212 in Condor Flugdienst "Condor Tail" livery, D-AICK. Model included. Model by Project Airbus. Textures by Stefan Bree.
Posted Feb 25, 2020 03:37 by ChrisE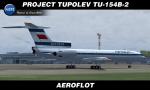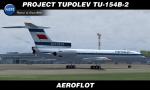 8.37Mb (229 downloads)
FS9/FSX Project Tupolev Tu-154B-2 in Aeroflot USSR livery. Texture only for freeware PT model. Repaint by Sergey Gleba aka serg09. Link to my products on SimMarket: http://secure.simmarket.com/paintsim.mhtml
Posted Feb 19, 2020 09:14 by Sergey Gleba aka serg09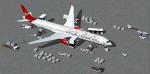 3.15Mb (194 downloads)
FS2004 Virgin Atlantic "Rain Bow" Airbus A350-1000 AGS V6. New Night lights reflection. New Animated Ground Servicing. New static displays. New winglets. New wing root. New landing / taxi soft light beams. New 2D panel. Model design and paint by Camil Valiquette. ( CamSim )
Posted Feb 15, 2020 03:33 by Camil Valiquette

10.24Mb (99 downloads)
FSX Cargolux Boeing 787-9 Cargo AGS V6. New Night lights reflection. New Animated Ground Servicing. New static displays. New landing / taxi soft light beams. New 2D panel. Model design and paint by Camil Valiquette. ( CamSim )
Posted Feb 13, 2020 02:22 by Camil Valiquette

2.91Mb (120 downloads)
FS2004 Cargolux Boeing 787-9 Cargo AGS V6. New Night lights reflection. New Animated Ground Servicing. New static displays. New landing / taxi soft light beams. New 2D panel. Model design and paint by Camil Valiquette. ( CamSim )
Posted Feb 13, 2020 02:18 by Camil Valiquette