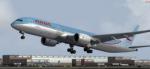 14.73Mb (270 downloads)
Boeing 787-9 Neos. Neos is an Italian leisure airline founded in 2001 and based at Milan Malpensa Airport. Neos flies to holiday destinations mainly around Europe as well as the far East and the Caribbean. Model by TDS, textures by Torsten Martke
Posted Feb 11, 2019 10:26 by chrisE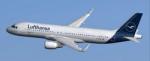 14.03Mb (650 downloads)
Airbus A320-214 Lufthansa new colors D-AIWD. Project Airbus presents the Airbus A320. Features include dynamic wingflex (with input from several new variables), drooping control surfaces, hardcoded double strobes, and over 40 other custom XML parts. Model by Project Opensky. Textures by Stefan Bree
Posted Feb 5, 2019 02:40 by chrisE

11.37Mb (235 downloads)
FS2004 Cargolux Italia Boeing 747-4R7F. A repaint for the Project Open Sky B747-400F v4. Repaint of Cargolux Italia special livery, this is a repaint of a real aircraft registered as LX-YCV and named 'Monte Rosa'. POSKY 747-400F model included. By Xudeva Irribarra.
Posted Feb 4, 2019 10:18 by chrisE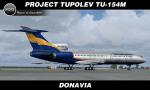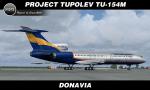 10.96Mb (232 downloads)
Project Tupolev Tu-154M in Donavia livery. 32 bit textures for the freeware Project Tupolev model. Repaint by Sergey Gleba. Description and instruction in the archive. Link to my products on SimMarket: http://secure.simmarket.com/paintsim.mhtml
Posted Feb 3, 2019 01:20 by Sergey Gleba aka serg09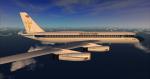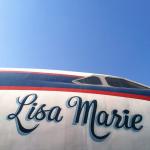 0.94Mb (207 downloads)
Textures only for the HJG Group Convair 880 Jetliner. Elvis Lisa Marie Private Jet. No VC. Enhanced Paint Scheme with the TCB Logo, Taking Care of Business.
Posted Jan 26, 2019 21:31 by Jetranger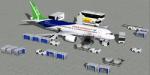 2.60Mb (124 downloads)
FS2004 House Colors, Comac C919 AGS V6. New Animated Ground Servicing New static displays. New landing / taxi soft light beams. New 2D panel. Model design and paint by Camil Valiquette.
Posted Jan 26, 2019 01:43 by Camil Valiquette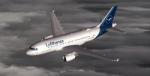 12.61Mb (346 downloads)
Airbus A319-100 Lufthansa new livery. Full model by Project Airbus. Textures by Stefan Bree.
Posted Jan 25, 2019 10:02 by chrisE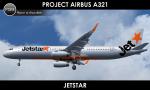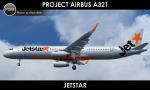 8.64Mb (347 downloads)
Textures only for the freeware Project Airbus 320-200 IEA model in JetStar Airways livery. Repaint by Sergey Gleba aka serg09. Requires any full Project Airbus A320-200 IAE model. Link to my products on SimMarket: http://secure.simmarket.com/paintsim.mhtml
Posted Jan 12, 2019 11:24 by Sergey Gleba | PaintSim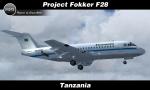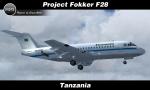 3.18Mb (88 downloads)
Project Fokker F28-Mk1000 in Tanzania livery (Textures only). Description and instruction in the archive. Repaint by Sergey Gleba aka serg09. Link to my products on SimMarket: http://secure.simmarket.com/paintsim.mhtml
Posted Jan 12, 2019 11:15 by Sergey Gleba | PaintSim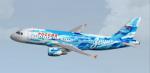 12.94Mb (264 downloads)
Project Airbus A319-100 in Rossiya Airlines "Zenit St. Petersburg" livery, VQ-BAS. Project Airbus A319. Visual model by Andy Warden and Derek Mayer. Base textures by Demetris Themistocleous and Alessandro Savarese. Repaint by Stefan Bree
Posted Jan 7, 2019 10:32 by chrisE