7.79Mb (19 downloads)
FS2004 French Bee Airbus A350-1000 AGS-4G. Introducing the latest AGS-4th Generation ( Animated Ground Servicing ) and static display with new features and details, exclusively incorporate with the aircraft model. High Definition Textures, saved in 32 bits. Rear cargo lower hold model: Dolly / Container types. Model design and paint by Camil Valiquette. ( CamSim )
Posted Nov 18, 2022 02:41 by Camil Valiquette
6.51Mb (18 downloads)
FS2004 French Bee Airbus A350-900 AGS-4G. Introducing the latest AGS-4th Generation ( Animated Ground Servicing ) and static display with new features and details, exclusively incorporate with the aircraft model. High Definition Textures, saved in 32 bits. Rear cargo lower hold model: Dolly / Container types. Model design and paint by Camil Valiquette. ( CamSim )
Posted Nov 17, 2022 04:52 by Camil Valiquette
5.96Mb (35 downloads)
FS2004 Comac House Colors, Comac C919 AGS-4G. Introducing the latest AGS-4th Generation ( Animated Ground Servicing ) and static display with new features and details, exclusively incorporate with the aircraft model. High Definition Textures, saved in 32 bits. Model design and paint by Camil Valiquette. ( CamSim )
Posted Nov 5, 2022 06:24 by Camil Valiquette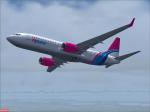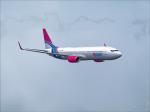 8.18Mb (118 downloads)
New Flysafaur livery for the Tenkuu Developers Studio - Boeing 737-800 - Base Package
Posted Oct 20, 2022 10:58 by Russell Walter
3.51Mb (34 downloads)
The Airbus A330-323X Malaysia Airlines with Harimau Malaya livery, utilizing Project Open Sky A330-300 model. This livery (aircraft registration 9M-MTG) are dedicated to Malaysian national football team nicknamed "Harimau Malaya" (The Malayan Tiger). Texture only for POSKY A330-300 PW.
Posted Oct 19, 2022 09:28 by Ahmad Sallehuddin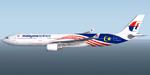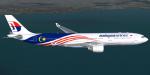 4.63Mb (57 downloads)
The Project Open Sky Airbus A330-300 in Malaysia Airlines Negaraku livery, with registration 9M-MTN. This is one of the -300 series that recently repainted in "Malaysia Negaraku" livery.
Posted Oct 17, 2022 09:50 by Ahmad Sallehuddin
6.80Mb (56 downloads)
FS2004 N507BJ Boeing 787-8 BBJ AGS-4G. Introducing the latest AGS-4th Generation ( Animated Ground Servicing ) and static display with new features and details, exclusively incorporate with the aircraft model. High Definition Textures, saved in 32 bits. Model design and paint by Camil Valiquette. ( CamSim )
Posted Oct 8, 2022 03:15 by Camil Valiquette

3.61Mb (74 downloads)
POSKY Airbus A330-323 Malaysia Airlines Negaraku + Oneworld livery, with registration 9M-MTO. In addition this aircraft have "Malaysia for ICAO Council 2022-2025" sticker. Textures only, Project Open Sky Airbus A330-300 PW is required.
Posted Sep 30, 2022 11:51 by Ahmad Sallehuddin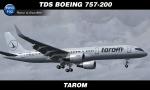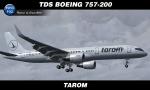 12.89Mb (114 downloads)
FS9/FSX/P3D TDS Boeing 757-200 in Tarom Gray livery. Repaint by Sergey Gleba aka serg09. Link to my products on SimMarket: http://secure.simmarket.com/paintsim.mhtml
Posted Sep 30, 2022 10:38 by Sergey Gleba aka serg09
7.26Mb (41 downloads)
FS2004 Comlux Airbus ACJ TwoTwenty AGS-4G. Introducing the latest AGS-4th Generation ( Animated Ground Servicing ) and static display with new features and details, exclusively incorporate with the aircraft model. High Definition Textures, saved in 32 bits. Model design and paint by Camil Valiquette. ( CamSim )
Posted Sep 30, 2022 01:55 by Camil Valiquette