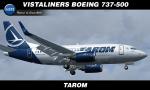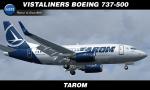 14.16Mb (132 downloads)
VistaLiners Boeing 737-500 in Tarom New Colors livery. Texture only for VistaLiners model. Repaint by Sergey Gleba aka serg09. Description and instruction in the archive. Link to my products on SimMarket: http://secure.simmarket.com/paintsim.mhtml
Posted Jul 24, 2021 01:31 by Sergey Gleba aka serg09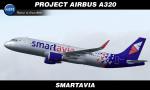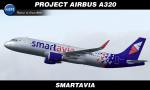 9.73Mb (162 downloads)
FS9/FSX Project Airbus A320 in Smartavia livery. Texture only for freeware Project Airbus model. Repaint by Sergey Gleba aka serg09. Link to my products on SimMarket: http://secure.simmarket.com/paintsim.mhtml
Posted Jul 15, 2021 11:20 by Sergey Gleba aka serg09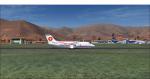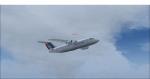 7.83Mb (466 downloads)
Bae Systems 146.200 Aeronave with 3 textures: Star Peru, Air France and Airlink (SA) with virtual cockpit, For FS2004 and FSX.
Posted Jul 11, 2021 09:44 by Farlaens123
17.07Mb (635 downloads)
FS2004/P3D TDS Boeing 737-MAX9 V3 Base Package. Tenkuu Developers Studio - Boeing 737-MAX9 Version 3 For FS2004 includes P3DV4 model; no FSX model due of illegal migration to FS2020. By Hiroshi Igami.
Posted Jun 14, 2021 02:01 by uploader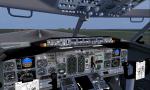 30.60Mb (1043 downloads)
Boeing 737-400 in KLM Royal Dutch Airlines livery. The cockpit used here is the FS98 737-400 virtual cockpit, converted and made compatible for FSX using Arno's ModelConverterX. The basic model is the FS98 AI B737-400 by FS Painter. with textures by Claudio Dobre. The old FS98 AI aircraft is fun but very basic, and there are some issues with elevators of the aircraft, but otherwise pretty stable. Includes manual. Packaged for FSX (FS2004?) by Concorde001.
Posted Jun 11, 2021 01:58 by Concorde001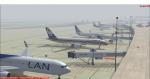 26.29Mb (269 downloads)
FS2004 TDS Aeroperu Boeing 757-200 Registrado N592KA. La Perre S.A. Air Transport Company AeroPeru, Peru's Banner Airline. Navigation of the Peruvian and American skies between 1973 and 1999. The inaugural flight of the new airline took place on October 3, 1973 in Lima to the city of Cuzco. Model by TDS
Posted Jun 7, 2021 10:30 by Farlaens123
3.87Mb (182 downloads)
FS2004 Qantas Boeing 787-9 AGS-2. Introducing Second Generation AGS-2 ( Animated Ground Servicing ) featuring additional new animations and vehicles. Container Palette Transporter Version. Model design and paint by Camil Valiquette. ( CamSim )
Posted Jun 5, 2021 09:29 by Camil Valiquette
57.13Mb (189 downloads)
FS2004 Boeing 787-10 Air Asia X Girls Frontline, registration 9M-XXB with matching panel. Not compatible with FSX.
Posted Jun 5, 2021 00:29 by Farlaens123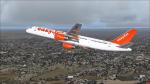 40.87Mb (696 downloads)
So I was looking at the forums the other day and came across this request from a person called "wtomp" who asked for a Boeing 757 in EasyJet livery. So I found a texture pack and made it compatible for FSX. The exterior model and panel by Project Opensky. too are from them. Packaged by Concorde001. Textures by Mathieu Vos. Not compatible with P3D 4+
Posted May 29, 2021 05:23 by Concorde001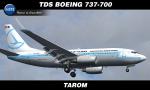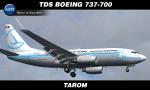 11.50Mb (104 downloads)
FS9/FSX TDS Boeing 737-700 in Tarom Retro livery. Repaint by Sergey Gleba aka serg09. Link to my products on SimMarket: http://secure.simmarket.com/paintsim.mhtml. Requires full version TDS Boeing 737-700
Posted May 15, 2021 00:42 by Sergey Gleba aka serg09