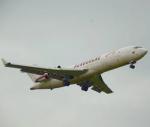 28.87Mb (315 downloads)
Textures for the freeware TDS's B727-200 Freighter version. These textures are 2 liveries of the Columbian cargo airline Aerosucre & includes the (HK-5216) and (HK-5239). Suitable for FSX/P3D up to v4.3 and FS2004
Posted Mar 20, 2019 14:51 by PhotoshopFSX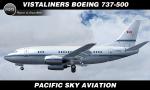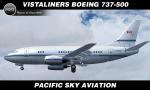 2.20Mb (178 downloads)
FS9/FSX VistaLiners Boeing 737-500 in Pacific Sky Aviation livery. Texture only for the VistaLiners (VL) model. Repaint by Sergey Gleba aka serg09. Description and instruction in the archive. Link to my products on SimMarket (New! HD Clouds): http://secure.simmarket.com/paintsim.mhtml
Posted Mar 19, 2019 03:25 by Sergey Gleba aka serg09

7.17Mb (416 downloads)
Airbus A321-200 Azores Airlines 'Breath' textures for the Project Airbus A321-200 IAE model. Textures by Torsten Martk. Textures only. Required the Project Airbus A321-200 full model.
Posted Mar 19, 2019 03:14 by uploader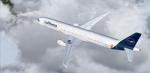 13.08Mb (435 downloads)
FS2004 Project Airbus A321-131 in Lufthansa "Die Maus" livery, D-AIRY. Textures by Stefan Bree
Posted Mar 18, 2019 12:41 by chrisE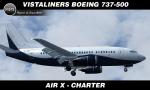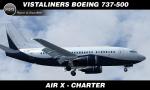 2.17Mb (222 downloads)
VistaLiners Boeing 737-500 in AIR X Charter livery. Texture only for VistaLiners (VL) model. Repaint by Sergey Gleba aka serg09 (Some details by Denis Minaev). Description and instruction in the archive. Link to my products on SimMarket (New! HD Clouds): http://secure.simmarket.com/paintsim.mhtml
Posted Mar 13, 2019 13:09 by Sergey Gleba aka serg09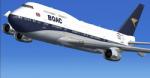 16.24Mb (391 downloads)
British Airways Boeing 747-436 G-BYGC 100th Anniversay BOAC Livery. Model by Skyspirit/Project Opensky. Textures by Philip Hughes
Posted Mar 13, 2019 11:57 by chrisE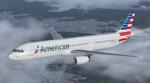 9.72Mb (752 downloads)
Airbus A321-200 American Airlines. Model by Project Airbus. Textures by Joe Shimmel.
Posted Mar 9, 2019 11:11 by chrisE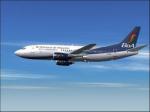 7.84Mb (277 downloads)
Boeing 737-300 Boliviana de Aviacion (BOA), reg. CP-2550. Textures by Hernan Anibarro saved in DXTBmp 32 bits for better performance. Vistaliners model included.
Posted Feb 26, 2019 08:28 by chrisE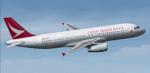 13.13Mb (280 downloads)
Project Airbus A320. Features include dynamic wingflex (with input from several new variables), drooping control surfaces, hardcoded double strobes, and over 40 other custom XML parts. Paint by: Stefan Bree
Posted Feb 22, 2019 09:09 by chrisE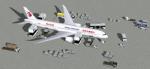 2.82Mb (116 downloads)
FS2004 China Eastern Boeing 787-9 AGS V6. New Animated Ground Servicing. New static displays. New landing / taxi soft light beams. New 2D panel. Model design and paint by Camil Valiquette.
Posted Feb 16, 2019 06:00 by Camil Valiquette