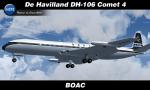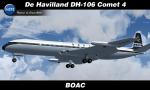 5.77Mb (423 downloads)
FS9/FSX De Havilland DH-106 Comet 4 in BOAC textures only for freeware David Maltby De Havilland DH-106 Comet 4 model. Paint kit & Repaint by Sergey Gleba aka serg09. Link to my products on SimMarket: http://secure.simmarket.com/paintsim.mhtml
Posted Jul 19, 2019 12:34 by Sergey Gleba aka serg09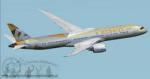 28.34Mb (786 downloads)
TDS Boeing 787-8 Dreamliner Etihad Airways, full aircraft for FS2004. Model by TDS. Textures by Mathieu Vos
Posted Jul 1, 2019 07:21 by chrisE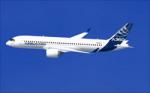 3.22Mb (174 downloads)
FS2004 House Colors Airbus A360-300 AGS V2 (CONCEPT) . This Airbus A360-300 is a concept model from Airbus to compete with my Boeing 797 concept NSA /MOM project. including static displays and Animated Ground Servicing (AGS). Model design and paint by Camil Valiquette. ( CamSim )
Posted Jun 28, 2019 01:12 by Camil Valiquette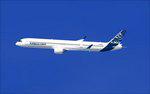 3.13Mb (124 downloads)
FS2004 House Colors Airbus A360-400 AGS V2 (CONCEPT) . This Airbus A360-400 is a concept model from Airbus to compete with my Boeing 797 concept NSA /MOM project. including static displays and Animated Ground Servicing (AGS). Model design and paint by Camil Valiquette. ( CamSim )
Posted Jun 28, 2019 01:10 by Camil Valiquette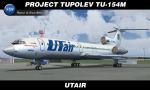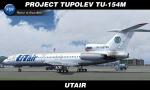 12.59Mb (247 downloads)
Project Tupolev Tu-154M in UTair UGRA livery. Texture only for freeware Project Tupolev model. Repaint by Sergey Gleba aka serg09. Link to my products on SimMarket: http://secure.simmarket.com/paintsim.mhtml
Posted Jun 25, 2019 11:14 by Sergey Gleba aka serg09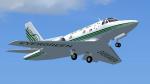 0.31Mb (247 downloads)
This is Mike Stone's T-39 Sabreliner repainted as N61RH, the Evergreen sponsored plane that R.A. "Bob" Hoover performed aerobatics in. The airplane is now kept in storage at the Sparta College of Aeronautics and Technology in Tulsa, OK.
Posted Jun 20, 2019 23:29 by W. W. Warren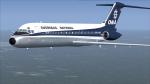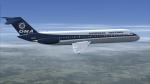 2.22Mb (208 downloads)
This is a repaint of the DC-9-32CF in Overseas National Airways - ONA 1972 colors. The freeware DC-9-30 by SGA is needed for this repaint. ONA operated 9 DC-9s over the years. This aircraft was purchased new in 1967 and after a handful of years in service, was sold to Air Canada in 1973. Textures are 32bit bmp. This repaint was tested on FSX-SE. It should work on FSX, FS2004, & P3D v1-3.
Posted Jun 19, 2019 10:07 by Ted Giana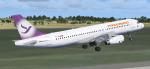 8.07Mb (171 downloads)
Since 2019 Freebird Airlines got two Airbus A320 with new registrations. This is a repaint for the Project Airbus A320 IAE model, registration TC-FHM (model not included). Paint kit by Project Airbus. The textures are saved in DXT3 32 bit format. Photoreal textures and repaint by Maximilian Hartmann. Requires a full Project Airbus IAE model
Posted Jun 14, 2019 14:53 by Maximilian Hartmann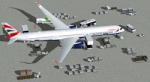 3.36Mb (358 downloads)
FS2004 British Airways Airbus A350-1000 AGS V6. New Animated Ground Servicing. New static displays. New winglets. New wing root. New landing / taxi soft light beams. New 2D panel. Model design and paint by Camil Valiquette. ( CamSim )
Posted Jun 13, 2019 02:20 by Camil Valiquette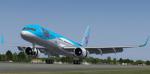 18.13Mb (764 downloads)
This is a repaint on the TDS (Tenkuu Developers Studio) Boeing 757-200 RR model, in current TUI livery, registration G-OOBA. . A special thanks to Luis Castro for the winglet night lighting, and Landing light night lighting by Adam Hamada and the Nick Chinn for the refueling station photos from a real Delta 757 that helped me enhance these textures even more. A special thanks also goes to Adam Hamada , Thomas Muller, and Salman Saikh for digging thru photos to make this the best it could possibly be accuracy wise. This also includes updated Official FDEs by Nate Rosenstrauch and Joe DeGregorio for the Rolls Royce 757-200. Model developed by Tenkuu Developers Studio, features high resolution textures, dynamic flexing wings, nose gear steering, rudder lock, ground spoilers, low speed aileron locks at high speed, fully animated control surfaces, fully independent suspension, trim animation, opening passenger doors, rolling wheels, animated thrust reverse with reverser block doors, detailed textures, full night lighting, ground service vehicles and more. Model design by Hiroshi Igami. Flight dynamics design by Nate Rosenstrauch and Joe DeGregorio.
Posted Jun 11, 2019 00:39 by chrisE