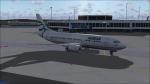 14.19Mb (2400 downloads)
Boeing 737-300 Aegean Airlines. Complete Model with Panel, Gauges, Sound, Texture and FS Passengers Payload File.
Posted Jun 24, 2011 15:09 by Andy Bayer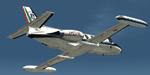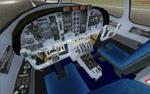 70.72Mb (7208 downloads)
Piaggio PD-808 Version 2.1. All variants included (RM, GE, TA, TP, Civil). V2.1 brings improved virtual cockpit performance, advanced sound effects, advanced fuel systems simulation (a component requires FSUIPC), some operational procedure corrections and minor bug fixes. FSUIPC is optional however (needed for a very rarely used control). The Piaggio PD-808 is a light twin turbojet aircraft that saw service with the Italian Air Force until 2003. They were employed as trainers, VIP transports, Navaid Calibrators and ECM platforms. A single machine, registered I-PIAL, was used by Piaggio itself as a corporate transport. This simulation includes in-depth avionics and systems, completely working overhead panel, some failure modeling (when it is improperly operated), pressurization system, and vintage style autopilot. Includes 2D panel, 3D virtual cockpit, and a sound package with special sound effects. It is very important to read the manual before flying! For V2.0 users, a short "update manual" is included. By Mario Noriega, 2011
Posted Jun 22, 2011 23:52 by Mario Noriega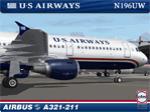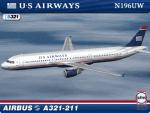 10.69Mb (4489 downloads)
I am very proud to present this Project Airbus (pa321) Airbus A321-211 in the US Airways NC livery. This is the second newest A321-211 in US Airways' fleet of 211's. The A321 is the medium-haul workhorse for US Airways and flies into most major US airports serviced by US Airways including; KCLT, KPHL, KBOS, KORD, KMCO and KATL among others. US Airways A321's service Caribbean destinations as well. This is a detailed repaint with custom textures, including some texture improvements over the US Airways A321-231 I recently released. The repainted textures in this package are 32-bit with no mipmaps for best clarity and quality. This is a complete install package. The Project Airbus A321-211 model and air files are included. Uses default 737-400 panel and sounds. Please see Readme.txt for more details. Repaint by Jeffrey S. Bryner.
Posted Jun 21, 2011 22:03 by Jeffrey S. Bryner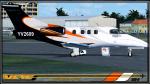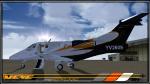 46.08Mb (4540 downloads)
Embraer Phenom 100 YV2309 Biz Jet of Aerotecnica C.A. from Venezuela, including exterior Animated Ground Servicing (AGS) and special interior animations and configuration: 4 passengers in seating position and 1 passenger who will stand up and walk back and forth in the cabin and return to is "seating position", plus pilot and co-pilot moving arms. For these animations press (Shift+E+2). Model design by Camil Valiquette, texture by Gustavo La Cruz
Posted Jun 21, 2011 08:44 by Gustavo La Cruz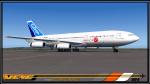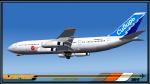 14.55Mb (2953 downloads)
This is the Ilyushin IL-86 os S7 Siberia Airlines, Reg.RA-86097, Model by Dimitri Samborski, Texture by Gustavo La Cruz
Posted Jun 19, 2011 05:08 by Gustavo La Cruz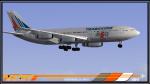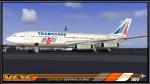 15.29Mb (2499 downloads)
This is the Ilyushin IL-86 of Transaero Airlines, Reg. RA-86123, Model by Dimitri Samborski, Texture by Gustavo La Cruz
Posted Jun 19, 2011 03:56 by Gustavo La Cruz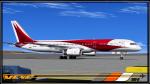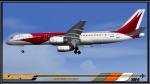 60.50Mb (3802 downloads)
This is the Boeing 757-200 of Santa Barbara (SBA) from Venezuela, Reg, N741PA, Model by Posky, Panel by Horst Paetzold,Sound pack by Christoffer Petersen, Texture by Gustavo La Cruz
Posted Jun 18, 2011 18:31 by Gustavo La Cruz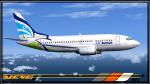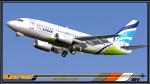 23.69Mb (2703 downloads)
This is the Boeing 737-500 of AIR BUSAN Airliners, reg HL-7232, model by Vistaliners, Panel by Fabrizio Beretta and sound pack by Steven Persson,Texture by Gustavo La Cruz
Posted Jun 18, 2011 17:51 by Gustavo La Cruz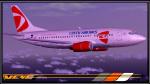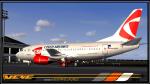 23.86Mb (2872 downloads)
This is the Boeing 737-500 of Czech Airlines , reg OK-DGL, model by Vistaliners, Panel by Fabrizio Beretta and sound pack by Steven Persson,Texture by Gustavo La Cruz
Posted Jun 18, 2011 17:39 by Gustavo La Cruz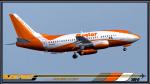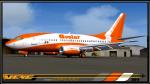 23.67Mb (3390 downloads)
This is the Boeing 737-500 of Avolar Airliners from Mexico, reg XA-AVO, model by Vistaliners, Panel by Fabrizio Beretta and sound pack by Steven Persson,Texture by Gustavo La Cruz
Posted Jun 18, 2011 17:35 by Gustavo La Cruz