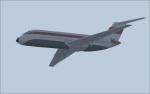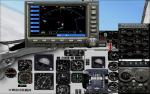 58.71Mb (2799 downloads)
Freight Dog textures and updated panel for the DC9-10 by SGA. I have included an excellent sound file by Christoffer Petersen.
Posted May 8, 2010 15:09 by peter mercy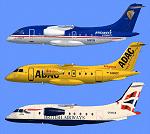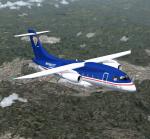 7.54Mb (11476 downloads)
FS2004 Dornier Do328 JET 32 seat twin turbofan regional airliner. All new model with full moving parts, doors with airstair and animated pilots. Accurate and pleasant flight dynamics. Fully modelled interior. Full documentation including manuals and check/ref lists. Custom panel and VC with digital (glass cockpit) gauges. Complete package for FS2004. Three liveries included, Sun-Air Denmark (BA), MidWest Connect & ADAC Ambulance. More liveries available at www.premaircraft.com By Jean-Pierre Brisard and Bob May - Premier Aircraft Design.
Posted May 5, 2010 08:38 by bob.may@premaircraft.com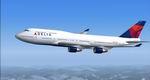 12.22Mb (6022 downloads)
Boeing 747-400 v4 Delta Repaint of the Project Opensky 747-400 v4 in the Delta Airlines New Livery version by Xudeva Irribarra Thanks to the people at Project Opensky who created the model.
Posted Apr 23, 2010 06:52 by Uploader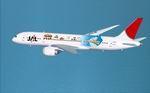 5.90Mb (1992 downloads)
FS2004 Japan Airlines JA852J Boeing 787-8 V2, This CamSim Version 2 feature an improve aircraft's design with new Animated Ground Servicing (AGS). Model design and paint by Camil Valiquette.
Posted Apr 23, 2010 06:20 by Camil Valiquette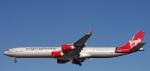 4.28Mb (15168 downloads)
FS2004 Virgin Atlantic A340-642 G-VOGE Cover Girl. Model By Project OpenSky.
Posted Apr 16, 2010 06:40 by GABRIEL MCMANUS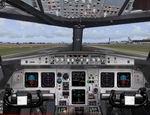 51.63Mb (20514 downloads)
FS2004 IFDG A319 Airbus SAS Update. Thank you for downloading the IFDG / SAS A319 Airbus package. This package features a complete model from IFDG. Model and Airfile Update included. Aircraft features three highly detailed SAS liveries by Claus Vendelboe Holmberg. A320 photoreal Main Panel by Rad James Yarjan with gauges by Ken Mitchell, modified for A319 Airbus with gauges by Doug Dawson and Harald Scheidl, and Brand New Flightdeck Panel and Pilots View Panel by Claus Vendelboe Holmberg, with working yokes in main panel and flightdeck, pilots on Flightdeck, working radar by Eric Marciano, showing AI traffic on all three decks, HUD on main panel and Pilots View panel, and all controlled by switches. The Cockpit also contains new cycle views, as well as brand new cabin views with passengers and flight-crew ( Also with switches, just view REAR ) and wing-views from inside the cabin. Other features include opening passenger door, and Cargo doors. The package also contains realistic sound by Devyn J. Silverstein. Model by Albaro Villegas and Ric Barker. FDE by Eugene Schneider and template textures by Ben Jones. Panel by Rad James Yarjan. SAS textures, new panels, modifications and package by Claus Vendelboe Holmberg
Posted Apr 12, 2010 09:14 by archive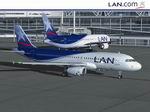 6.41Mb (13139 downloads)
FS2004 Project Airbus A320-233 LAN Airlines, registration CC-COC with Lighting Effects and Updated FDE. LAN Airlines, S.A. was formerly known as LAN Chile and is based Santiago, Chile with its main hub at Arturo Merino Benítez International Airport (SCEL) in Santiago. It also operates hubs in Lima, Peru Buenos Aires, Argentina Miami, Florida USA and Quito and Guayaquil Ecuador. LAN Airlines is widely regarded as Latin America's leading airline. It is one of the region's largest carriers, with a reputation for excellent customer service. LAN serves roughly 60 destinations in approximately 20 countries, mostly in Latin America, but with some routes to Asia, Australia, Europe, the Caribbean and the USA. Though LAN Argentina and LAN Ecuador joined LAN Airlines in 2007, LAN was established in March 2004, reflecting the carriers' strategy of establishing themselves collectively as the best airline serving Latin America and one of the best in the world. LAN Airlines comprises LAN Chile, LAN Argentina, LAN Peru, LAN Ecuador, LAN Express. LAN Airlines is a OneWorld Alliance partner airline. I delayed the release of this aircraft after seeing the recent release by Dave Wilkins of high-quality LAN Airlines AI Aircraft using the EvolveAI models. After downloading and installing them myself, I thought it would be a nice complement if the colors of this A320 matched the colors of David's LAN Airlines AI A320's. The result is quite nice. I think you will agree. And as David has color matched the A319s and A318s to the A320 as well, your entire LAN Airlines Airbus AI traffic (except the A340) will blend perfectly with this bird. Repaint by Jeffrey S. Bryner. Model by Project Airbus, FDE and lighting modifications by Grayson Ottaway
Posted Apr 12, 2010 09:14 by archive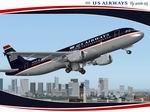 6.85Mb (9573 downloads)
FS2004 Project Airbus A320-214 US Airways Old Colors, registration N124US with Lighting Effects and Updated FDE. I am proud to present this highly detailed repaint of US Airways A320-214, registration N124US, in their old color scheme. US Airways was originally founded in my home state of Pennsylvania by the DuPont family in 1939 as a mail courier service, and eventually to a passenger carrier in 1949. US Airways has changed its name 4 times until taking the current name of US Airways. This airframe was delivered to US Airways from Airbus in November of 2000 and is the last CFM equipped 214 model purchased by US Airways. Subsequent to this, US Airways has been purchasing the IAE equipped 231 and 232 models of the A320. US Airways operates 66 A320's, using them to provide domestic service throughout the US and international service to the Caribbean, Canada and Mexico. The US Airways A320's show up virtually everywhere in the US and are real workhorses for them. I paid attention to detail and realism as much as possible. I added some dirt and grime to the airframe in parts where it showed in photos of this aircraft. I also stressed the lines in the VStab as this part of these aircraft from US Airways look worst of any part of the airframe. I think these details have added a realistic touch without being overdone. Most repainted textures are 32-bit with no mipmaps (wings are DXT3).
Posted Apr 12, 2010 09:14 by archive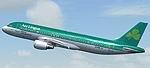 10.67Mb (6769 downloads)
FS2004 Airbus A320-200 CFM Aer Lingus , registration EI-DEE. The Project Airbus A320 offers a wide range of features, many of which are XML controlled, such as pressurisation outflow valve, ground spoilers, pack outlest that open different amounts due to temperature, idle reversers, parallel bogies, dynamic jetwash, dropping surfaces, opening doors, custom lighting, dynamic shine, wing views, accurate landing gear. Model design by Andy Warden, flight dynamics by Peter Binamira, base textures by Demetris Themistocleous and Alessandro Savarese. Tested by Alexander Kvitta and Thomas Ruth.
Posted Apr 12, 2010 09:13 by Thomas Ruth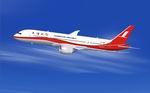 5.39Mb (883 downloads)
FS2004 Shanghai Airlines Boeing 787-8 V2. Versions 2 includes aircraft design improvements plus new animations. This CamSim Version 2 is also includes three aircraft with different Animated Ground Servicing (AGS). Model design and paint by Camil Valiquette.
Posted Apr 11, 2010 09:15 by Camil Valiquette