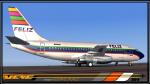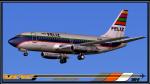 43.93Mb (1013 downloads)
The Boeing 737-200 is the most successful commercial jet airliner ever built. A total of 1,114 were built between 1967 and 1988, Model by FFX\/SGA "New Dynamic Shine", Sound Pack by S.A.P, Panel by Fabrizio Beretta, texture by Gustavo La Cruz
Posted Jun 18, 2011 09:57 by Gustavo La Cruz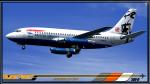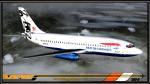 44.22Mb (2077 downloads)
The Boeing 737-200 is the most successful commercial jet airliner ever built. A total of 1,114 were built between 1967 and 1988, Model by FFX\/SGA "New Dynamic Shine", Sound Pack by S.A.P, Panel by Fabrizio Beretta, texture by Gustavo La Cruz
Posted Jun 18, 2011 09:52 by Gustavo La Cruz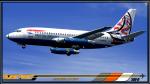 44.27Mb (1885 downloads)
The Boeing 737-200 is the most successful commercial jet airliner ever built. A total of 1,114 were built between 1967 and 1988, Model by FFX\/SGA "New Dynamic Shine", Sound Pack by S.A.P, Panel by Fabrizio Beretta, texture by Gustavo La Cruz
Posted Jun 18, 2011 09:29 by Gustavo La Cruz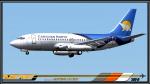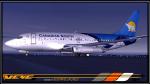 43.82Mb (1765 downloads)
The Boeing 737-200 is the most successful commercial jet airliner ever built. A total of 1,114 were built between 1967 and 1988, Model by FFX\/SGA "New Dynamic Shine", Sound Pack by S.A.P, Panel by Fabrizio Beretta, texture by Gustavo La Cruz
Posted Jun 18, 2011 05:46 by Gustavo La Cruz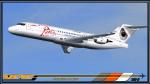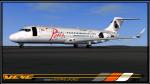 8.97Mb (1603 downloads)
The ARJ21 regional jet is being developed by the AVIC I Commercial Aircraft Company (ACAC), based in Shanghai, which is a consortium of six companies and aerospace research institutes carrying out the development and manufacture of the aircraft. The aircraft performance parameters meet the diverse and demanding conditions in China, including the hot and high altitude conditions in Western China. The aircraft has a powerful take-off and climbing performance to allow the use of basic airports with short runways. Model by J.R. Lucariny, Texture by Gustavo La Cruz
Posted Jun 18, 2011 05:02 by Gustavo La Cruz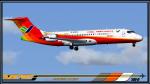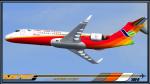 8.97Mb (2028 downloads)
The ARJ21 regional jet is being developed by the AVIC I Commercial Aircraft Company (ACAC), based in Shanghai, which is a consortium of six companies and aerospace research institutes carrying out the development and manufacture of the aircraft. The aircraft performance parameters meet the diverse and demanding conditions in China, including the hot and high altitude conditions in Western China. The aircraft has a powerful take-off and climbing performance to allow the use of basic airports with short runways. Model by J.R. Lucariny, Texture by Gustavo La Cruz
Posted Jun 18, 2011 04:59 by Gustavo La Cruz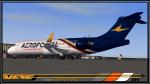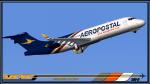 8.81Mb (2071 downloads)
The ARJ21 regional jet is being developed by the AVIC I Commercial Aircraft Company (ACAC), based in Shanghai, which is a consortium of six companies and aerospace research institutes carrying out the development and manufacture of the aircraft. The aircraft performance parameters meet the diverse and demanding conditions in China, including the hot and high altitude conditions in Western China. The aircraft has a powerful take-off and climbing performance to allow the use of basic airports with short runways. Model by J.R. Lucariny, Texture by Gustavo La Cruz
Posted Jun 18, 2011 04:56 by Gustavo La Cruz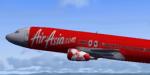 1.04Mb (2133 downloads)
Textures for the default Boeing 737-400. AirAsia X is a low cost carrier airplanes. AirAsia Indonesia, AirAsia Malaysia, and Thai AirAsia. Repainted by Hakim Muntashir
Posted Jun 9, 2011 07:14 by hakim muntashir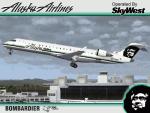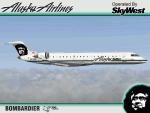 8.33Mb (4364 downloads)
I am proud to present this Bombardier CRJ-701 in the excellent Project Opensky CRJ-700 V3 model. This airframe, bearing registration N215AG, is the first of 3 Bombardier CRJ-700's to wear the Alaska Airlines' Smiling Eskimo livery. This is a detailed repaint with custom textures. All windows are custom, hand-painted, 3D with window shades. Night textures are custom (windows) as well. The repainted textures in this package are 32-bit with no mipmaps for best clarity and quality. This is a complete install. Please read the file POSKY Readme.txt for the EULA and other information. This is a full install pacakge and contains all Project Opensky provided files current to the CRJ-700 V3 Version 2008.1.1. The sound is from the default Learjet. Repaint by Jeffrey S. Bryner.
Posted Jun 6, 2011 21:58 by Jeffrey S. Bryner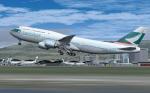 12.14Mb (1850 downloads)
SkySpirit 2011 - Cathay Pacific Boeing 747-8i. Requires the original full Skyspirit2011 748i.
Posted Jun 1, 2011 08:24 by uploader