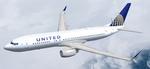 13.61Mb (497 downloads)
FS2004 United Airlines Boeing 737-800 Split Scimitar Winglet (N37277). Developed by Tenkuu Developers Studio (TDS). Model features high resolution textures, dynamic flexing wings, nose gear steering, rudder lock, ground spoilers, low speed aileron locks at high speed, fully animated control surfaces, fully independent suspension, trim animation, opening passenger doors, rolling wheels, animated thrust reversers with reverser block doors, detailed textures, full night lighting, ground service vehicles and more. Package contains model and all files necessary for immediate flight. Model design by Hiroshi Igami. Flight dynamics design by Nick Wilkinson and David Biggar. Master textures by Kyle Schurb. By David Biggar.
Posted Jun 9, 2018 04:18 by chrisE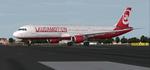 14.62Mb (208 downloads)
Project Airbus A321-211 in LaudaMotion livery. Laudamotion is an Austrian airline owned by ex F1 racing driver Niki Lauda and flies to destinations throughout Europe and as far as the Middle East and North Africa. As of June 2018, Laudamotion operate 3 Airbus A321-200. Model by Project Airbus. Livery by Stefan Bree.
Posted Jun 7, 2018 09:30 by chrisE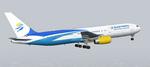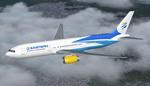 16.78Mb (292 downloads)
Eastern Airlines opb Dynamic International Airways Boeing 767-300ER. After exiting Chapter 11 bankruptcy protection, Dynamic International Airways announced it would rebrand as Eastern Airlines to grow its charter business. Dynamic's parent company, Swift Air, acquired the short-lived Eastern charter company (who operated 737s from 2014 to 2017). In turn, the Eastern name and logo are being used to rebrand Dynamic International Airways. The first aircraft to receive a new hybrid Eastern/Swift livery is N796JM, a 767-300 originally built in 1990 for British Airways. Painted on the great SkySpirit model (included) by Joe Shimmel. Enjoy!
Posted Jun 5, 2018 23:34 by chrisE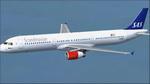 7.96Mb (338 downloads)
FS2004 Scandinavian Airlines-SAS Airbus A321-231 Complete package of the Project Airbus A321-231 IAE model in Scandinavian Airlines livery,Registration OY-K,CN 1798.Model included. Repaint by Paul Craig
Posted Jun 4, 2018 07:29 by chrisE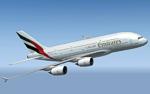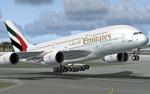 9.61Mb (291 downloads)
Airbus A380 demo for the payware AFS A380. By Andreas Meyer
Posted May 31, 2018 03:53 by Andreas Meyer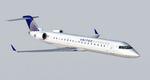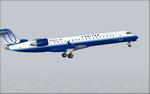 31.76Mb (355 downloads)
FS2004 CRJ-700 United Express New Merger Globe Livery, Blue Tulip Livery, Battleship Livery. Model by Project Opensky. Livery by Joe Shimmel
Posted May 30, 2018 07:37 by chrisE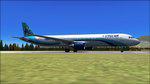 27.43Mb (254 downloads)
FS2004 Interjet Airbus A321-200. This is an Airbus A321-231 with sharklets; the first A321 of interjet. Repaint by Isabel Rodriguez, model by Project Airbus.
Posted May 28, 2018 07:38 by chrisE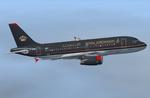 19.70Mb (213 downloads)
FSX Royal Jordanian A319-132 IAE. A repaint of Project Airbus A319 model in the colors of Royal Jordanian, registration JY-AYN "Shobak". Repainted by: Mohammed Al-Khalifa.
Posted May 27, 2018 02:39 by chrisE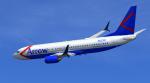 16.18Mb (300 downloads)
FS2004 737-800 in fictional Arrow Airlines livery. Base model included. Includes Split Scimitar Winglets.
Posted May 25, 2018 19:03 by United 737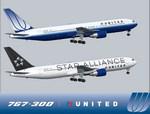 25.05Mb (231 downloads)
2004 United Airlines Boeing 767-300 in 2004 blue tulip livery and Star Alliance livery Model by SkySpirit2010. Livery by Joe Shimmel.
Posted May 25, 2018 09:47 by chrisE