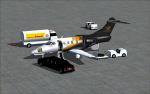 3.16Mb (257 downloads)
FS2004 Executive Express Embraer Phenom 100EV AGS V2L, fictive registration N101EX. New Animated Ground Servicing. New landing / taxi soft light beams. New 2D panel. New spoilers added. Interior animations ( Shift+E+2 ). Model design and paint by Camil Valiquette. ( CamSim )
Posted Aug 21, 2019 03:14 by Camil Valiquette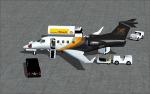 2.78Mb (318 downloads)
FS2004 Executive Express Embraer Phenom 300E AGS V2L, fictive registration N301EX. New Animated Ground Servicing. New landing / taxi soft light beams. New 2D panel. Interior animations ( Shift+E+2 ). Model design and paint by Camil Valiquette. ( CamSim )
Posted Aug 21, 2019 03:11 by Camil Valiquette

43.25Mb (590 downloads)
Iran Air textures on the Camsim A350-1000. 2d panel but no VC. (Not compatible with P3D4)
Posted Aug 20, 2019 16:21 by kianoush Babaee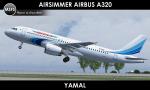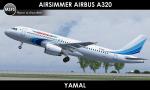 13.08Mb (64 downloads)
FS9/FSX AirSimmer Airbus A320 in Yamal Airlines livery with IAE engines. Textures only for payware AirSimmer model. Repaint by Sergey Gleba. Link to my products on SimMarket: http://secure.simmarket.com/paintsim.mhtml
Posted Aug 14, 2019 12:30 by Sergey Gleba aka serg09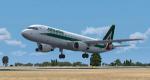 10.60Mb (917 downloads)
FS2004 Alitalia Airbus A320 (new colors). Model by Project Airbus. Textures by Riccardo Telasi.
Posted Aug 13, 2019 01:25 by chrisE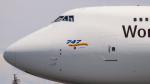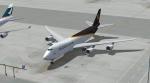 13.11Mb (931 downloads)
FSX/FS2004 UPS Boeing 747-8F textures for the Skyspirit/Project Opensky Boeing 747-8F. Boeing 747 reaches its 50 years and UPS placed 14 orders for this iconic plane so they commemorate their 50 anniversaries with this just out of Seatle. Model features include fully animated control surfaces, fully independent suspension, main gear steering, trim animation, opening passenger doors, opening cargo doors, dynamic flexing wings, animated tilting bogies, rolling wheels, animated thrust reversers, fully reflective textures (each part has different degree of reflection based on material), accurate flight dynamics (accurate FDE with full profiles for wheels, tires, struts, leading/trialing struts, engine types; tested by real pilots), newly re-defined individual part damage profiles, accurate spoiler animation, detailed textures, full night lighting, visible landing lights from the cockpit, reflective cockpit windows, crash effects, transparent nav light lenses, newly re-defined individual part damage profiles. Model, dynamics by: Project OpenSky, Repaint By: Miguel Pena
Posted Jul 27, 2019 19:41 by Miguel Pena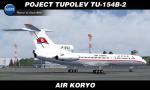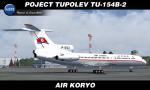 8.05Mb (442 downloads)
Project Tupolev Tu-154B-2 in Air Koryo in new colors textures. Textures is Full HD format. Repaint by Sergey Gleba. Link to my products on SimMarket: http://secure.simmarket.com/paintsim.html Requires the Project Tupolev Tu-154.
Posted Jul 24, 2019 04:58 by Sergey Gleba aka serg09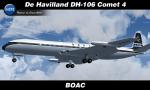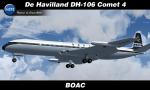 5.77Mb (507 downloads)
FS9/FSX De Havilland DH-106 Comet 4 in BOAC textures only for freeware David Maltby De Havilland DH-106 Comet 4 model. Paint kit & Repaint by Sergey Gleba aka serg09. Link to my products on SimMarket: http://secure.simmarket.com/paintsim.mhtml
Posted Jul 19, 2019 12:34 by Sergey Gleba aka serg09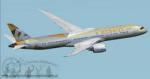 28.34Mb (905 downloads)
TDS Boeing 787-8 Dreamliner Etihad Airways, full aircraft for FS2004. Model by TDS. Textures by Mathieu Vos
Posted Jul 1, 2019 07:21 by chrisE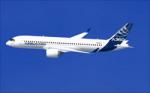 3.22Mb (215 downloads)
FS2004 House Colors Airbus A360-300 AGS V2 (CONCEPT) . This Airbus A360-300 is a concept model from Airbus to compete with my Boeing 797 concept NSA /MOM project. including static displays and Animated Ground Servicing (AGS). Model design and paint by Camil Valiquette. ( CamSim )
Posted Jun 28, 2019 01:12 by Camil Valiquette