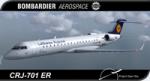 9.40Mb (348 downloads)
CRJ700 Lufthansa Regional by Cityline. Textures by Alex Sui. Model by Project Opensky.
Posted Jul 9, 2018 00:10 by chrisE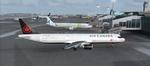 13.48Mb (246 downloads)
Airbus A321-211 Air Canada. Model by project Airbus. Textures by Stefan Bree.
Posted Jul 6, 2018 09:41 by chrisE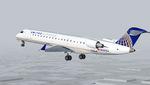 31.76Mb (541 downloads)
FS2004/FSX CRJ-700 United Express: New Merger Globe Livery (GoJet), Blue Tulip Livery, Battleship Livery. Model by Project Opensky Livery by Joe Shimmel
Posted Jul 6, 2018 08:04 by chrisE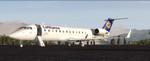 4.40Mb (389 downloads)
CRJ-200 Lufthansa Cityline. Bombardier CRJ-200. Lufthansa Cityline is a regional airline owned by Lufthansa and operates 10 CRJ-200 mainly to destinations around Europe. Model by Project Opensky.
Posted Jun 30, 2018 05:39 by chrisE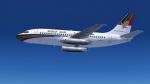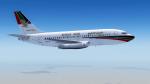 2.11Mb (265 downloads)
This is a repaint of the 737-200 in Gulf Air colors. The freeware Tinmouse 737-200 is needed for this repaint. Gulf Air operated the 737-200 from 1977 to 1995. They had 11 737-200s in their fleet throughout the years. This repaint was tested on P3D v3. It should work on FSX & FSX-SE. Not P3Dv4+
Posted Jun 29, 2018 00:09 by Ted Giana

8.14Mb (261 downloads)
Boeing 767-300 Air Italy, Registration : I-AIGG, Repaint by: Mathieu Vos, Model by: Project Opensky
Posted Jun 27, 2018 08:31 by chrisE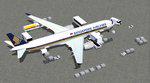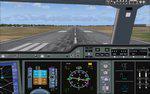 3.51Mb (344 downloads)
FS2004 Singapore Airlines Airbus A350-900 ULR (Ultra Long Range) V5L. Night lighting effects have been upgraded, also featuring the newest winglets and a new 2D panel. Including CamSim's own static displays and Animated Ground Servicing (AGS). Model design and paint by Camil Valiquette.
Posted Jun 22, 2018 03:13 by Camil Valiquette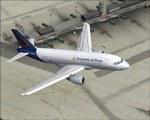 9.06Mb (306 downloads)
Airbus A319-100 Brussels Airlines. Model by Project Airbus. Paint by Vital Vanbeginne
Posted Jun 19, 2018 05:58 by chrisE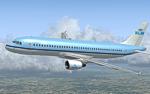 18.43Mb (376 downloads)
The Airbus A320 family is a family of short- to medium-range, narrow body, commercial passenger jet airliners manufactured by Airbus. The Airbus A320 family has over 4,300 aircraft built and an additional 2,300 aircraft on order as of March 2010. According to Airbus, it ranked as the world's fastest-selling jet airliner family according to records from 2005 to 2007, and as the best-selling single generation aircraft programme. Freeware for private use. Basic version with paid version images included. Uses default B737-400 2d panel and sounds. www.afs-design.de
Posted Jun 18, 2018 15:39 by Andreas Meyer

17.61Mb (398 downloads)
FS2004 Icelandair Boeing 767-300ER. Model included from SkySpirit2010, painting of Aurora Icelanda, painted by FS Repaints.
Posted Jun 15, 2018 07:43 by chrisE